Chelsea Laden's future husband, Jake Rancic, is an optometrist, just like her. The former ice hockey player began dating her fiance in 2019.
Dr. Chelsea Laden and her fiance Dr. Jake Rancic met at the Illinois College of Optometry as they chased their dreams. The couple seems to want to settle down after achieving their goals.
Laden is a multifaceted woman. A former top-notch ice-hockey player for Quinnipiac Bobcats, Chelsea featured in the first edition of PHF for Connecticut Whales.
She then changed her athletic route to an academic route and currently pairs it with a career in the entertainment industry. With her brother, Dakota, and two friends, Tanner and Alex, Chelsea started a paranormal YouTube channel Project Fear.
Many athletes have YouTube channels, such as Jimmy Butler, but they focus on videos relating to their careers. But Chelsea has taken a drastic route with her YouTube career.
Chelsea Laden Husband, Jake Rancic
Chelsea Laden's husband, Jake Rancic, shares the same profession as his wife, but it doesn't include the entertainment part.
Jake is an optometrist, having graduated from Augustana College in 2017 with a degree in biological sciences. Like his wife, he was also interested in sports from a young age.
Jake Rancic Water Polo Career
While at Hinsdale South High School, Jake was part of the varsity swimming and water polo team. He played all four years and earned MVP in both the sport in his senior year.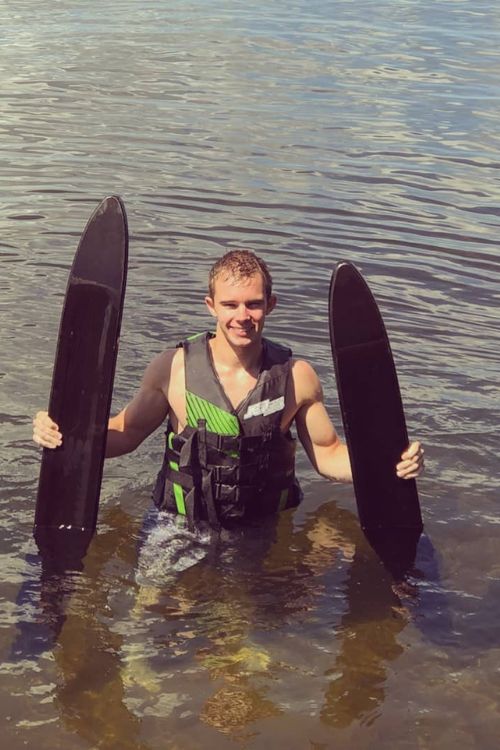 After joining Augustana College, Jake put aside his love for swimming but continued playing water polo. He had also previously worked as a lifeguard and swimming instructor.
Jake was the President of the Water Polo team, and during his team, he allowed the girl's and boys' teams to play together. He was also part of the Habitat for Humanity club and a member of the mortar board.
It Is Dr. Jake Rancic
After graduation, Jake joined the Illinois College of Optometry and was part of the Dean's list for all four years. During his time in Illinois, Jake was an optometric assistant for Skowron Eye Care for three months.
Four years of hard work have led Jake Rancic to earn the initials Dr in front of his name and the title of an optometrist.
He owns one of the chains of Pearle Vision, an American chain of eye care stores, and works there as an optometrist.
Jake is available on Instagram with the username @dr.jakerancic and has shared several photos ranging from his work to his life with Chelsea.
Chelsea And Jake Relationship Timeline
For those interested to know when the couple began dating, then Jake has provided the exact date on his Facebook.
One of his Facebook posts states that the couple began dating on February 5, 2019. Jake and Chelsea first crossed paths at Illinois College of Optometry.
They both joined the college in 2017 and probably began dating after knowing each other for two years.
Though Jake made regular appearances on Chelsea's Instagram before beginning to date her, the first time she acknowledged him as her partner, was in a birthday tribute post.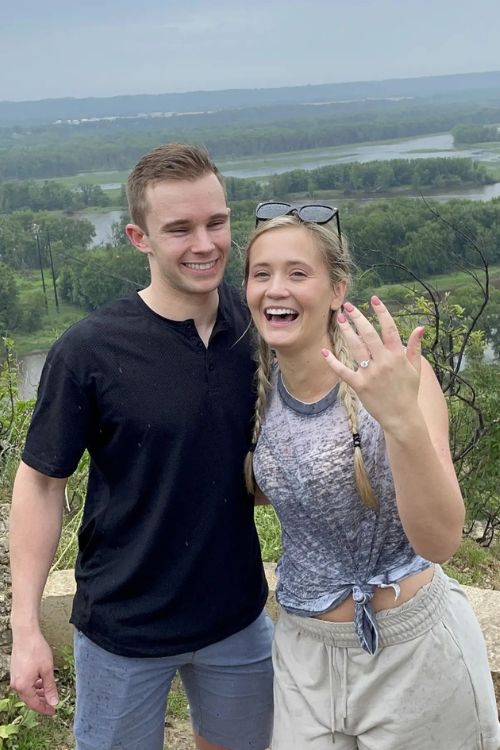 Chelsea shared the post on Jake's 25th birthday in October 2019. After declaring his love for Chelsea on his Facebook handle, Jake became Instagram official a month later.
He has shared several pictures of his date night with the Project Fear maker and has shared snaps of them going out fishing.
Last year in February 2022, Jake shared an appreciation post on their third anniversary, and five months later went down on his knee.
The couple shared a series of snaps on their Instagram handle, celebrating the occasion with their friends. As Jake proposed on July 3, a day later, the couple celebrated their engagement with fireworks from July 4th programs.
In a video post shared by Chelsea on December 21, 2022, the former ice hockey player has given hints that the wedding will be on September 15, 2023.