The relationship between Chris Bassitt wife and the talented Major League Baseball pitcher has only flourished with time.
The couple shares a very loving relationship and they strongly believe in giving back to the community.
Thus, Chris Bassitt and his wife, Jessica, announced to donate $10,000 for each game the Blue Jays win when Chris pitches this season.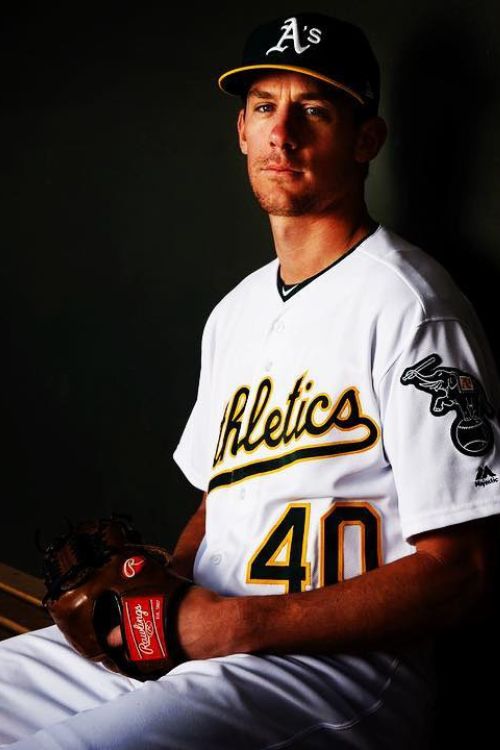 Chris Bassitt is an American professional baseball pitcher for the Toronto Blue Jays of MLB. Born on February 22, 1989, in Ohio, he had a passion for baseball from a young age.
Bassitt honed his skills starting from his high school days at Genoa Area High School. After graduation, he played college baseball for the Akron Zips baseball team.
A top prospect, Bassitt got selected by the Chicago White Sox in the 16th round of the 2011 Major League Baseball draft.
The player made his MLB debut with the Chicago White Sox in 2014. He went on to play for the Oakland Athletics and New York Mets post-debut.
Chris Bassitt Wife: Jessica Bolton
Jessica Bolton is a strong and supportive woman who has been an integral part of Chris's life both on and off the field.
Similarly, Bolton was born on July 12, 1990, in Conway, North Carolina to her parents Brian and Christy Bolton.
Also, she was raised alongside her sister, Sara Bolton. Sara is a professional photographer who operated Sonder Aesthetics in Virginia Beach.
Jessica graduated from East Carolina University with a Bachelor of Science in Family and Community Services.
Furthermore, she continued her studies at the Institute of Integrative Nutrition in health coaching.
As a result, Bolton is a certified holistic health coach and promotes healthy living via her wellness platform.
Jessica has been an ambassador for Plexus Worldwide since 2016. Previously, she worked as a legal assistant, bartender, retail account specialist, and sales trainer as well.
Chris Bassitt And Jessica Bolton's Journey Upto Two Kids
The couple's love story began long before Chris made it to the major leagues. Chris and Jessica met while they were both at college.
Jessica was visiting a roommate's family in North Carolina, close to her college. They decided to watch the baseball game where Chris was playing.
Chris took a chance and wrote his number on a ball and had the bat boy bring it up to Jessica. They hit it off and their relationship has only grown stronger over time.
The player proposed to his then-girlfriend in 2016 during a trip to Napa Valley. The couple finally tied the knot on November 18, 2017.
On September 4, 2019, Chris and Jessica welcomed their first child two years after marriage. They were blessed with a second child on June 5, 2023.
The pair share a deep connection and with their kids, they have created a home filled with love and warmth.
The 'Bassitts Pitch In' Initiative
The 'Bassitts Pitch In' initiative was created in support of Jays Care programming by Blue Jays pitcher, Chris Bassitt and his wife Jessica.
Jays Care Foundation is a
Charitable arm of the Toronto Blue Jays. They believe that play is a transformative tool that helps children and youth reach their potential.
Hence,
Jays Care
helps marginalized communities across Canada by bringing life-changing play-based programming to the kids in need.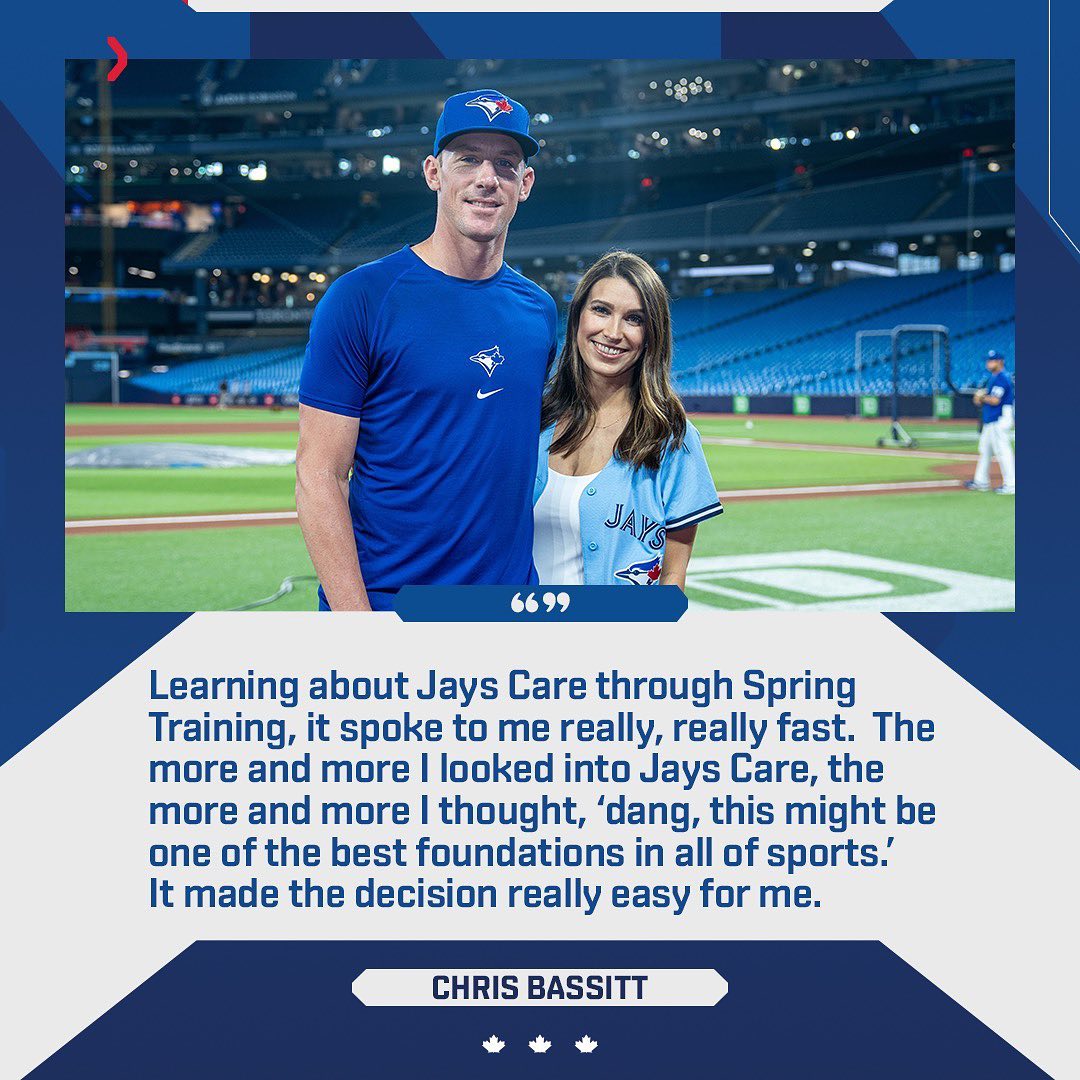 Under the Bassitts Pitch In initiative, for every win in a Chris start this season, Chris & Jessica Bassitt will donate $10,000 to Jays Care.
The proceeds from the initiative will support Jays Care's R.B.I Summer Edition program.
It is a free sport-for-development program that is designed to enhance the mental and physical health outcomes of kids across Toronto.
Additionally, the Bassitt family has already committed $120,00 to date and they feel very proud in helping the community.
Lastly, Chris and Jessica also invited Blue Jays fans nationwide to donate and support the cause. They urged fans to pitch in via an
Instagram video message
.