Christian Horner and Geri Halliwell (Spice Girls Geri) share the joy of raising three kids as a couple. They have two daughters from their previous relationships and a son together.
Christian Horner, a former British racing driver, has been the Team Principal of the Red Bull Formula One team since 2005. Under his leadership, the team has won eleven world titles, including five World Constructors' Championships and six World Drivers' Championships.
Horner's career began as a racing car driver. Later he transitioned into team management. He successfully headed Arden International Motorsport in the International Formula 3000 series.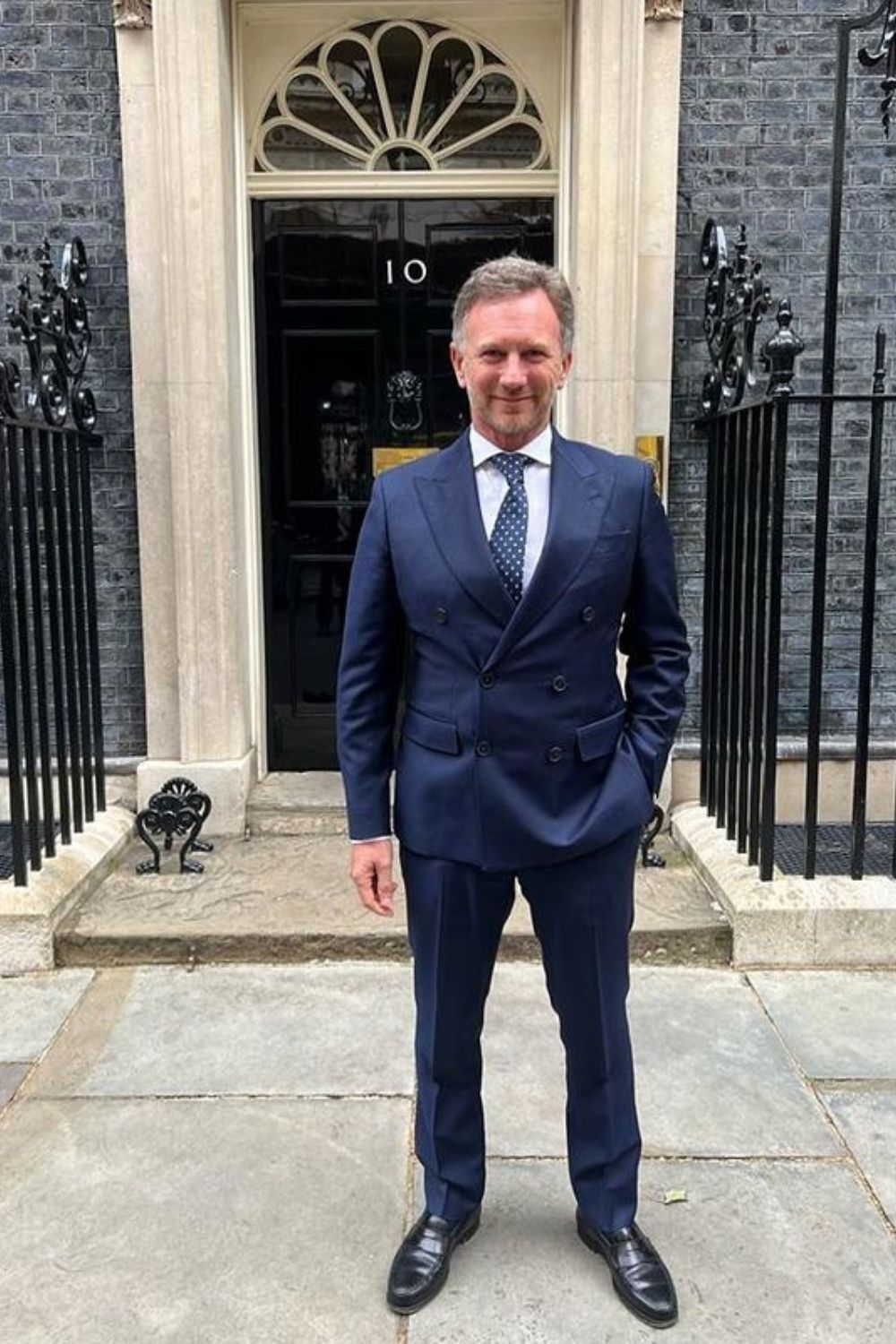 In 1997, he founded the Arden team in Formula 3000 and continued to excel as a driver until his retirement in 1998. Following his retirement, Horner shifted his focus to developing the Arden team.
Red Bull's acquisition of the Jaguar F1 Team in 2004 allowed Horner to enter Formula One as the team principal of Red Bull Racing. Since then, he has been pivotal in leading the team to victories. He has secured multiple Constructors' Championships.
Furthermore, he has nurtured exceptional talents such as Sebastian Vettel and Max Verstappen, who went on to win the Driver's Championships.
Christian Horner Kids
Christian and his wife, Geri Halliwell, share the joy of raising three children as a couple. Olivia, Christian's daughter from his previous marriage to Beverley, is part of their loving family. Olivia celebrates her birthday on October 8 every year.
Additionally, they embrace Bluebell, Geri's daughter from a previous relationship, as their own. Bluebell was born on May 14, 2006. The name Bluebell was inspired by Geri's experience towards the end of her pregnancy, as she noticed bluebell flowers in abundance.
Furthermore, the name held a special significance due to Geri's grandmother's involvement with The Bluebell Girls, a renowned group of Parisian cabaret dancers.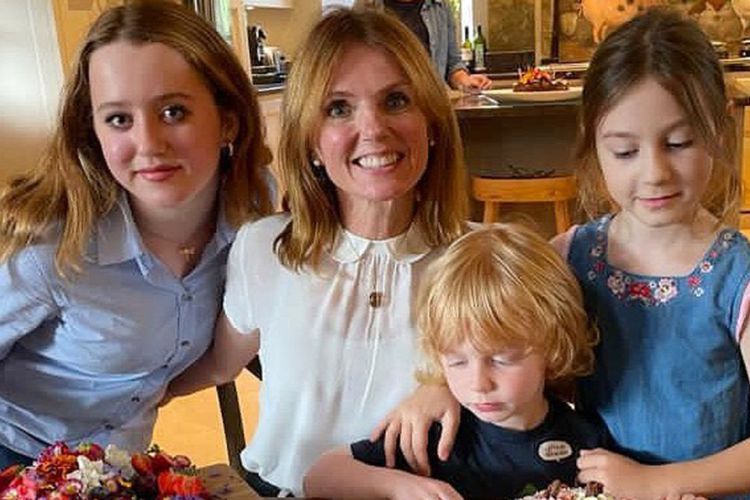 On January 21, 2017, the couple celebrated the arrival of their son, Monty, completing their beautiful family.
In an interview with Hello magazine in 2022, Halliwell expressed her openness to expanding their family. She shared that there is room for another child, and if that were to happen, it would be fantastic.
However, she also emphasized that they are content with their current situation and grateful for the blessings they already have. Geri and Christian acknowledge that their hands are pretty full, and they appreciate the joy that their family brings them.
Christian Horner Wife And Family Life
Horner has been married to Geri Halliwell, Ginger from the Spice Girls, for over seven years. Geri, also known as Geraldine Estelle Horner, was born on August 6, 1972.
She is a talented singer, songwriter, author, and actress from England. She became famous in the 1990s as Ginger Spice of the Spice Girls.
The Spice Girls have sold over 100 million records worldwide, making them the best-selling female group ever.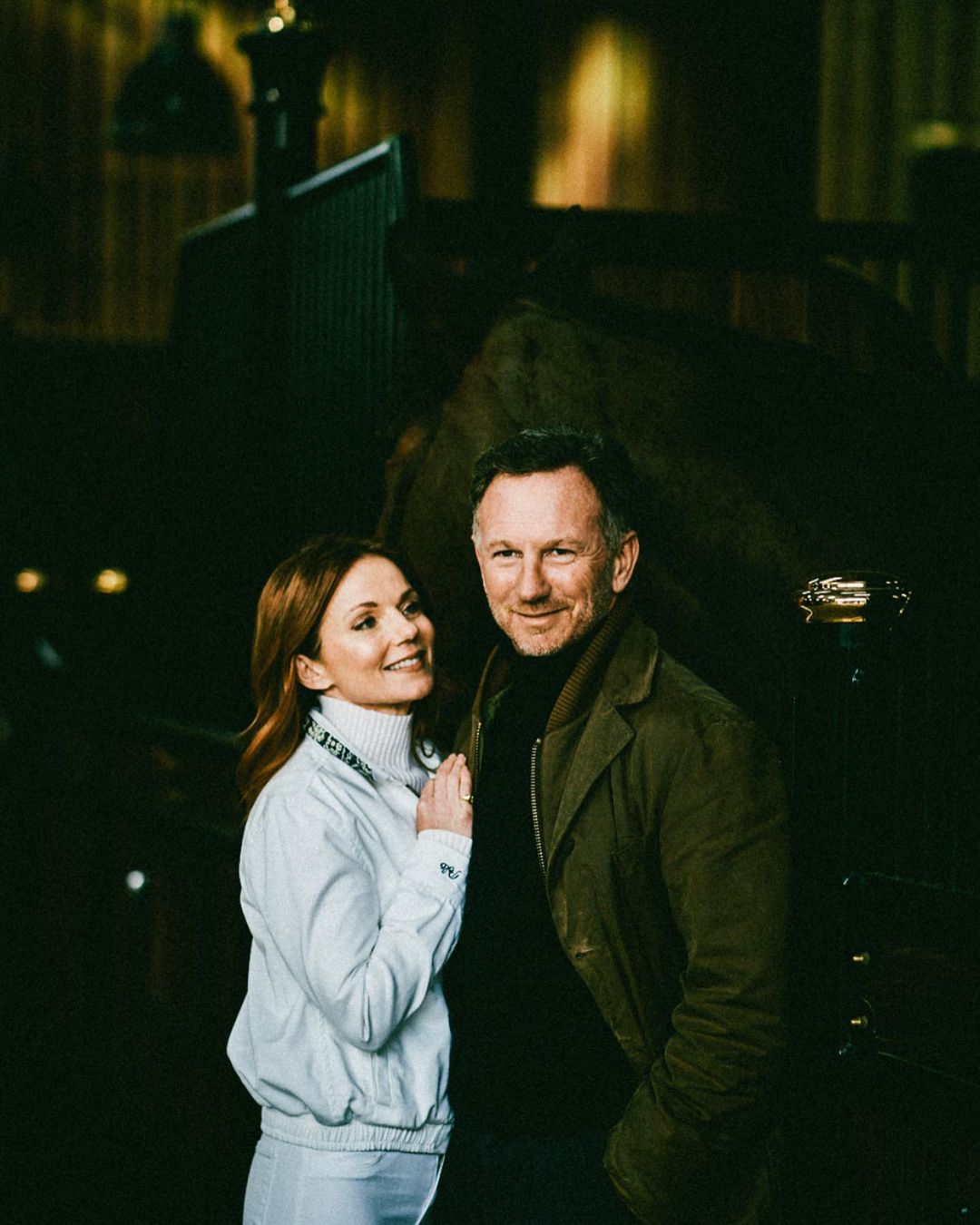 Geri is known for promoting "girl power" and has become a symbol of empowerment. Her famous Union Jack dress, worn at the 1997 Brit Awards, represents her influence and the impact of the group.
In 1998, Geri decided to leave the Spice Girls because she was tired and had creative differences. However, she reunited with the group in 2007, confirming her place in the Spice Girls' history.
Family Life
Christian and Geri embrace their roles as parents wholeheartedly, finding joy in their journey. Despite their demanding schedules, they share quality time with their kids. They have lovingly accepted each of their stepchildren as part of their own family.
On May 14, 2023, Christian took to Instagram to celebrate his stepdaughter Bluebell's 17th birthday.
Alongside a heartfelt photo, he expressed his admiration for her growth into a remarkable young woman and the pride he, Geri, and the entire family feel. Christian also playfully hinted at her upcoming first driving lesson.
Likewise, Geri is recognized for her unwavering love for Olivia, her stepdaughter.
On October 8, 2022, Geri shared a photograph capturing their special bond through an Instagram post on Olivia's birthday. The duo shares a close and affectionate relationship.
Christian and Geri proudly showcase their only son, Monty, on their social media accounts, like their stepchildren. They love sharing their milestones and accomplishments with their followers.