Cooper Manning has been married to his wife, Ellen Heidingsfelder, for 24 years. They have welcomed three kids from their conjugal life: two sons and one daughter.
The youngest among the famous Manning brothers, Cooper played football during his high school.
Cooper's three kids are into sports. While his two sons play football, his daughter prefers a different sport, i.e., volleyball.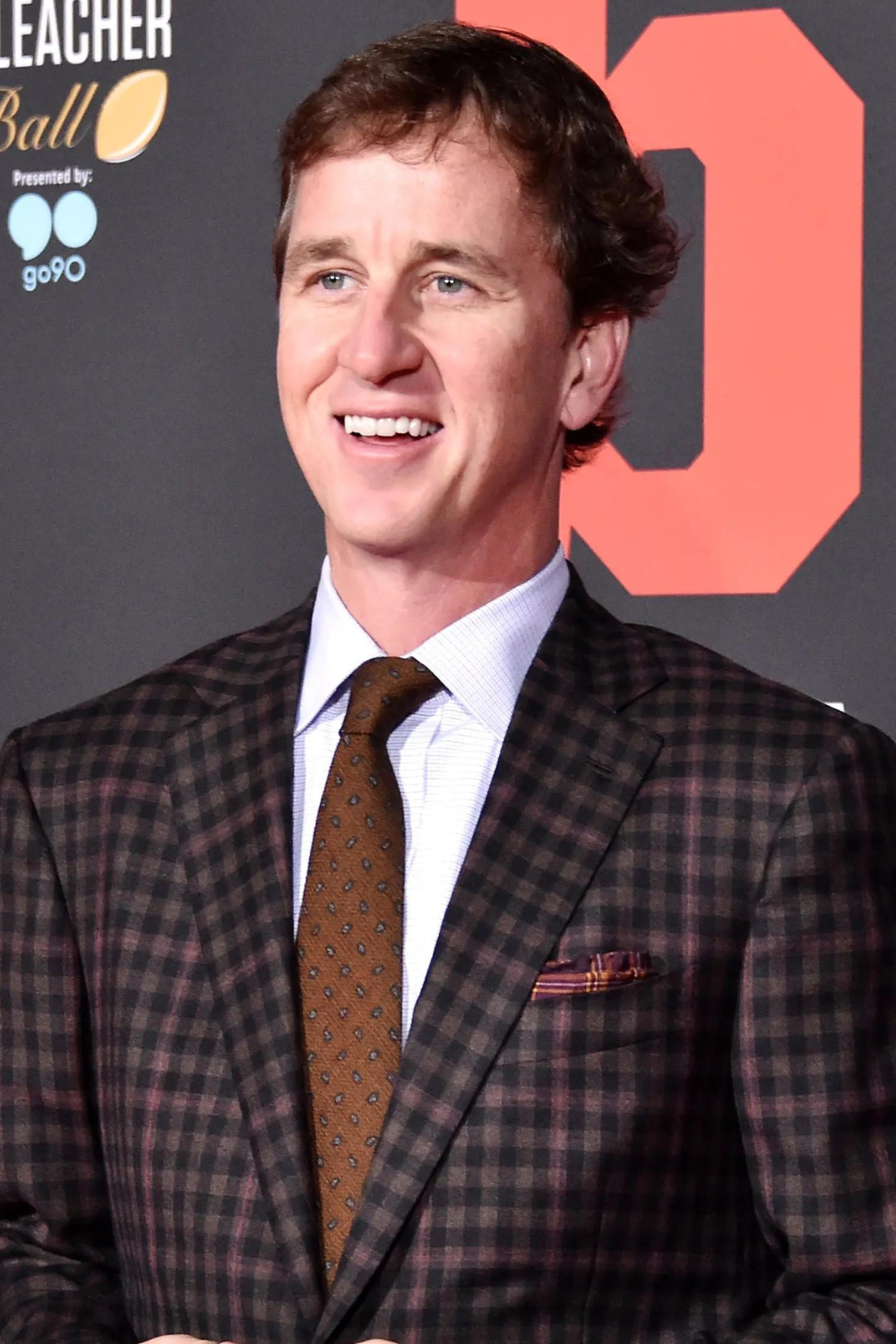 Cooper Archibald Manning is an American entrepreneur and television personality who hosts The Manning Hour for Fox Sports.
He was born on March 6, 1974, as the eldest child of former professional football quarterback Archie Manning.
Cooper attended Isidore Newman School and played football as a wide receiver. As a highly-ranked prospect, Manning committed to play at the University of Mississippi; however, he was forced to end his playing career due to spinal stenosis.
Moreover, in his honor, his younger brother, Peyton, donned his jersey No. 18 when he began his professional NFL career in 1998.
After his playing career was put to an end, he started his journey as a host and businessman.
Wife Ellen Heidingsfelder And Kids
Cooper Manning and his wife Ellen Heidingsfelder reportedly met in the early 90's.
After dating for a few years, they embarked on a new journey as husband and wife, sharing their wedding vows in 1999.
Coming from one of the most famous families in the USA, Cooper and his wife wanted to be "treated normal."
Moreover, the couple welcomed three kids: May, Arch and Heid.
May Manning Plays Volleyball
The eldest child of Cooper and Ellen, May was born on March 12, 2002, in Drew, Mississippi.
She attended Academy of the Sacred Heart, NOLA, and was a member of the varsity women's volleyball team.
With the high school team, the 2020 Louisiana State title winner earned the best player in the Division IV Volleyball Tournament and Outstanding Player awards.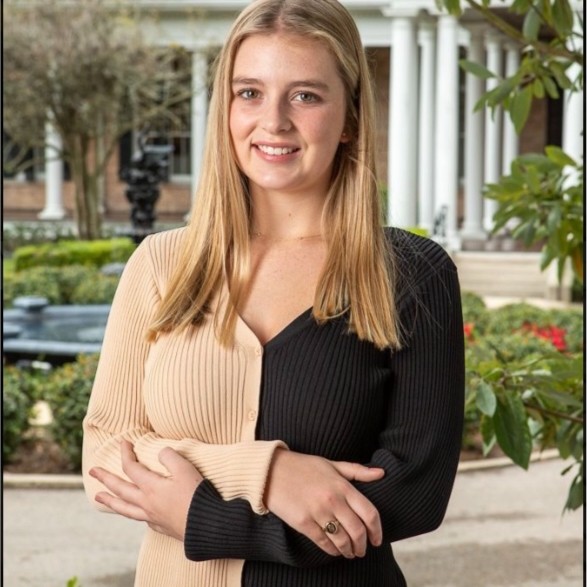 After high school, she enrolled at the University of Virginia. While still at college, she did her internship in marketing for a month at AJ Capital Partners.
Similarly, May joined Excel Sports Management as a hospitality and brand marketing intern and worked from June 2023 to August 2023.
At present, she has been serving as a Ritual and History Director with Kappa Kappa Gamma Initiation since January 2023.
Arch Manning is A Quarterback for the Texas Longhorns
Archibald Charles Manning, born April 27, 2005, is an American football quarterback.
Arch played high school football at Isidore Newman, where he would be joined by his younger brother, Heid, in 2019.
As a four-year starting quarterback for Newman High School, he earned several awards, including All-American and All-Stat four times.
After high school, he committed to play for the Texas Longhorns as a No. 1 recruit by 247Sports, On3, and Rivals.
Heid Manning Plays Football And Lacrosse
Heid Manning, born on April 20, 2006, is the youngest child of the Manning couple. He attended Isidore Newman High School and was a varsity football and lacrosse team member.
Heid played football in a position that is uncommon for the Mannings. He plays offensive lineman and had the job to protect his elder brother, Arch, who now plays at Texas.
The 6-foot-11 athlete plays as a center and guard for the varsity football team, wearing #54, and he plays attack wearing #11 for the Lacrosse team.