Corbin Carroll, the Arizona Diamondbacks outfielder, is making headlines since his move to the major league in 2022. For sure, it brings a lot of queries about Carroll's family & relationship- fans wonder if he has a wife.
Born on August 21, 2000, in Seattle, Washington, the American baseball player was the first-round pick of the Diamondbacks in the 2019 MLB draft.
But it would be after three years when he would play for the team in the major league.
A left-handed batter and pitcher, Corbin had the fastest sprint speed of any major league player, at 30.7 feet/second, followed by Bubba Thompson (#2) & Jo Adell (#3).
Thanks to his fast & agile gameplay, he is among the watch-out players in the MLB.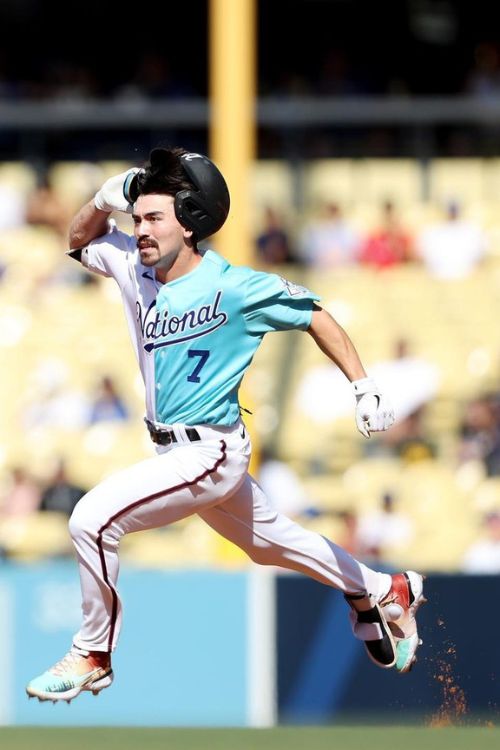 During his high school years at Seattle's Lakeside School, he repeatedly demonstrated his power and finesse.
Carroll finished his senior year with an impressive.540 batting average, nine spectacular home runs, and an astounding 1.859 OPS.
The player is noted for cherishing his friendships in addition to his sporting accomplishments.
He enjoys hanging out with his best friends and doing various activities together, like playing paintball.
In 2017, he posted on Instagram to share his joy after learning that one of his close friends, Jared Feikes, had been selected to play for the Santa Clara Broncos.
Who Is Corbin Carroll Wife? A Look Into His Family
It's either that the 23 year old is too good at hiding his personal life from the limelight, or he values his ambitions over relationships at this point in time.
Either way, there are no traces of any past or present relationships of Carroll. However, two things could be labeled as the love of his life currently.
Corbin places his family on his top priority list. His parents are Brant Carroll and Pey Lin Carroll.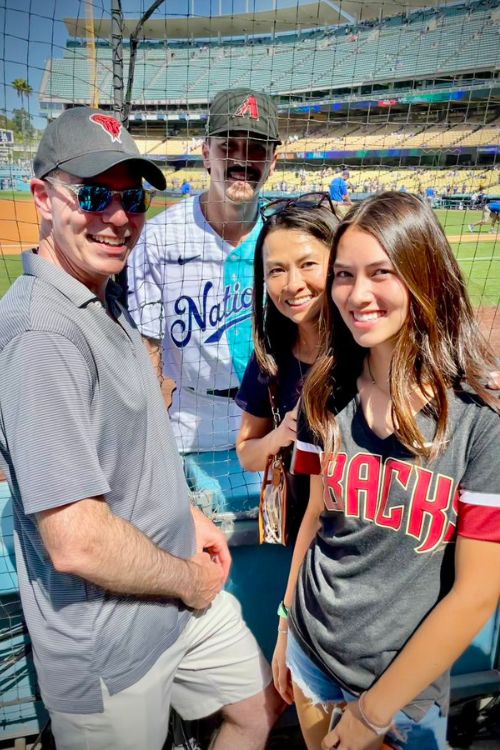 Along with Corbin, the couple has a daughter, Campbell (Corbin's younger sister).
She is a high school soccer player at Holy Names Academy in Seattle, Washington.
Brant Carroll used to be a rower at the University of Washington before pursuing a medical profession.
He did his Internal Medicine Internship at Baylor College of Medicine in Houston, Texas, before moving on to a residency in Ophthalmology at Louisiana State University.
Brant gained vast knowledge in treating eye disorders and performing surgical operations as a result of this journey.
His mother Pey-Lin Tsai, originally from Taiwan, migrated to the United States at a young age.
Game Heated Up After Corbin Carroll Allegedly Hit By Opponent
On June 12, 2023, during a third inning against the Philadelphia Phillies, the Diamondbacks manager Torey Lovullo ejected out of his stands after claiming that the Phillies deliberately hit the D-backs' star outfielder, Corbin Carroll.
Carroll was hit by pitches from Matt Strahm in his first two bat appearances, which irritated Lovullo.
It is speculated that Carroll's strong exploits in Philadelphia weeks previously, where he contributed greatly to the D-backs' triumph, may have led to the incident.
However, purposefully hitting Carroll looked a bit absurd. Carroll's first plate appearance was in a scoreless game with a runner on base, while his second came after the Phillies had established a four-run lead.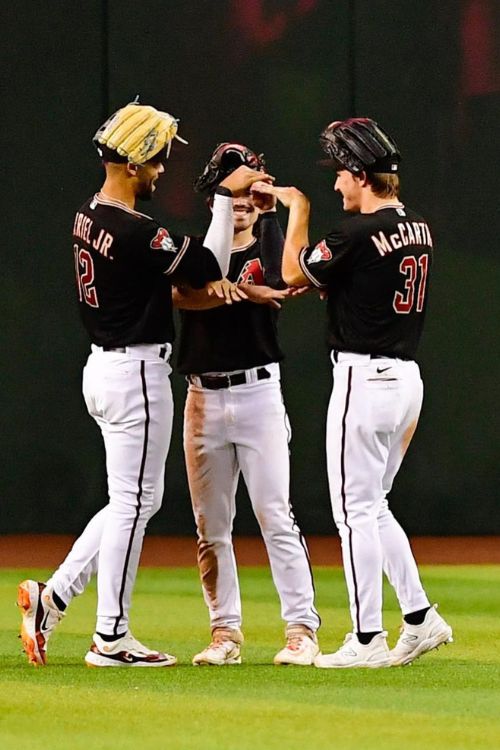 The confrontation between Lovullo and home plate umpire Vic Carapazza turned heated, with interactions with J.T. Realmuto, Rob Thomson, and Kyle Schwarber.
The benches cleared, but the tension remained, resulting in the ejection of Diamondbacks infielder Josh Rojas.
Despite the uproar, Carroll eventually knotted the game with a vital two-out triple.
The incident marked the start of a four-game series at Chase Field between the Phillies and the first-place Diamondbacks.