Corey Wayne Brewer is an American former professional basketball player who serves as a player development coach for the New Orleans Pelicans. He has been involved in the basketball industry since 2007.
Brewer started his NBA journey after the Minnesota Timberwolves selected him in the 2007 NBA draft.
Besides the Timberwolves, he played for teams like Dallas Mavericks, Denver Nuggets, Houston Rockets, Los Angeles Lakers, Philadelphia 76ers, and Sacramento Kings.
Under any circumstance, Corey was a potent addition to whichever team he joined, as he used to give all his hard work and dedication.
After his professional playing career, he committed to a coaching job and joined the New Orleans Pelicans as a player development coach.
Let's take a closer look at this athlete who has played basketball for 13 years, but first, let's look at the quick facts for more information.
Quick Facts
Full Name
Corey Wayne Brewer
Birth Date
March 5, 1986
Birth Place
Portland, Tennessee
Nick Name
Not known
Religion
Christianity
Nationality
American
Ethnicity
African-American
Education
Portland high school, University Of Florida
Horoscope
Pisces
Father's Name
Ellis "Pee Wee" Brewer
Mother's Name
Glenda Brewer
Siblings
Jason Rogan Brewer
Age
37 Years Old
Height
6'9″/2.06 m/206 cm
Weight
85 kg/188 lb.
NBA Draft
2007 / Round: 1 / Pick: 7th Overall
Hair Color
Black
Eye Color
Black
Career Highlights & Awards

NBA Championship (2011)
2 × NCAA Championship (2006, 2007)
NCAA Final Four Most Outstanding Player (2007)
Fourth team Parade All–American (2004)
McDonald's All American (2004)
Tennessee Mr. Basketball (2004)

Build
Athlete
Marital Status
Married
Wife
Monique Mongalo
Position
Small Forward, Shooting Guard & Power Forward
Profession
NBA (former), Player Development Coach
Net Worth
$1-$5 million
NBA Career Earnings
$55,619,719
Currently Works for
New Orleans Pelicans
League
NBA
Active Playing Career
2007- 2020
Social Media
Twitter, Facebook, Website
Merch
Trading Card
Last Update
March 2023
Early Life, Education & Family
On March 5, 1986, Corey Brewer was born to his parents, Ellis "Pee Wee" Brewer and Glenda Brewer, in Portland, Tennessee.
Since he was a child, Brewer has been a basketball lover and has always dreamt of becoming an NBA player.
Corey also has a younger brother who he grew up with playing basketball. Any other details regarding his childhood have remained unknown.
Brewer is happily married to Monique Mongalo and shares two kids, both sons, Sebastian and Oliver, with her.
Besides these two, he has another son, Kellen Brewer, born in 2009 and plays basketball. But his mother's information is not available.
The Brewer family is living a happy life with his wife and son.
High School Career
Brew completed his high school at Portland High School in Tennessee. During high school, he played basketball for the high school team, Portland Panthers.
As a senior, he played in the 2003-04 season, averaging 29.4 points and 12.8 rebounds per game.
Moreover, he was named the Tennessee Secondary School Athletic Association (TSSAA) Class 2A "Mr. Basketball," Mc Donald's All-American, and a fourth-team Parade All-American.
In 2004, Corey was ranked as the nation's No. 7 small forward, No. 31 overall player, and a four-star recruit by Rivals.com.
College Career
Corey Brewer enrolled at the University of Florida after getting an athletic scholarship and played for the Florida Gators men's basketball team under coach Billy Donovan.
With his excellent skills, Brewer significantly impacted the team's fortune. The Gators won the first three SEC basketball tournament championships and two consecutive NCAA Tournament national championships.
The former NBA player logged a triple-double, the first in Gators team history, on December 18, 2005, recording 15 points, 10 rebounds, and 13 assists.
Brewer was projected to be a lottery pick to mid-first round pick by ESPN.com, if he was to declare for the 2006 NBA draft.
Similarly, Brewer, with his teammates Joakim Noah and Al Hartford, announced to return for their junior season. After their second NCAA championship in 2007, the player development coach declared his name for the 2007 NBA draft.
Professional career
Minnesota Timberwolves
Corey got selected by Minnesota Timberwolves as a seventh overall pick in the 2007 NBA draft.
As the No. 2 jersey was retired by the Timberwolves in honor of the late Malik Sealy, Brewer decided to wear No. 22 and adopted the jersey for the season's summer leagues in Las Vegas, Nevada.
Because of his knee injury in 2008, Corey's fans were disappointed not to see him play in the 2008-2009 NBA season. After his injury, he played for the Timberwolves for two more seasons and departed to the New York Knicks.
Dallas Mavericks & Denver Nuggets
Corey was traded to the Knicks in the three-team blockbuster trade that brought Carmelo Anthony from the Nuggets to the Knicks.
Without featuring for a single game, Brewer was waived on March 1, 2011. Two days after his waiver, the former small forward signed a three-year/$8 million contract with the Dallas Mavericks.
Playing for the Mavericks, the Tennessee native won his first NBA championship after defeating the Miami Heat in six games in the 2011 NBA Finals.
After a fitting end of the contract with the Dallas Mavericks, Corey and Rudy Fernandez were traded to the Denver Nuggets for a future second-round pick and a traded player exception on December 13, 2011.
Second Stint With The Minnesota Timberwolves And The 50 Points
After playing two seasons with the Nuggets, Brewer signed with Minnesota for his second stint with the franchise on a three-year/$15 million deal on July 12, 2013.
The former small forward scored a career-high 51 points in a 112-110 win over the Houston Rockets on April 11, 2014.
With this, he became one of the few players to score 50-plus points in a single game, joining Michael Jordan, Allen Iverson, and Rick Barry in the reign.
In addition, Corey tied Kevin Love's then-franchise record for most points in a game.
Houston Rockets
Still in his best form, he was signed by the Houston Rockets on December 19, 2014, in a three-team trade, including the Timberwolves and the Philadelphia 76ers.
Three days later, he made his debut for the team in a 110-95 win over the Portland Trail Blazers. Coming off the bench, he recorded 12 points, 4 rebounds, 4 assists, 5 steals, and 1 block.
Brewer never disappoints when he plays against the Toronto Raptors; he scored a season-high of 26 points and 10 rebounds in a 98-76 win on February 21, 2015.
Similarly, he defeated the Clippers, scoring 19 points, 10 rebounds, and 2 assists in the semi-conference finals of the 2015 NBA playoffs, advancing to the Western Conference Finals.
The former NBA player signed a three-year/$23.4 million contract extension on July 14, 2015.
After he was assigned the role of small forward on January 22, 2016, he posted a season-high 24 points in a 111-105 win over the Phoenix Suns on February 4.
Los Angeles Lakers & Oklahoma City Thunder
Halfway through the 2016-17 season, Brewer was traded to the Los Angeles Lakers, along with a 2017 first-round draft pick, in exchange for Lou Williams on February 23, 2017.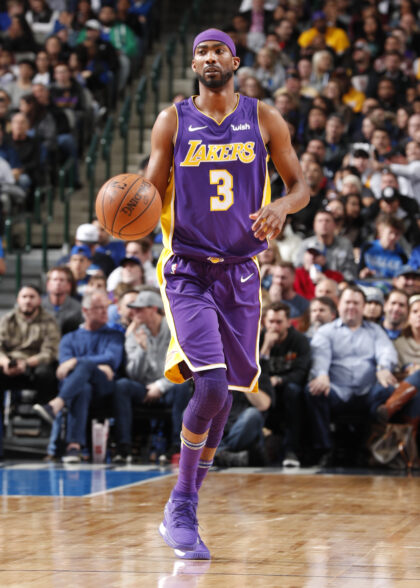 His tenure with the Lakers was not as he would have hoped for and after reaching a buyout agreement, Brewer was waived on February 28, 2018.
Later, Corey signed with Oklahoma City Thunder on March 3, 2018, and reunited with his former college coach, Billy Donovan, his University Coach.
After notching 22 points with six steals in a 121-113 win against Los Angeles Clippers, he equaled a career-high on March 16.
Philadelphia 76ers & Sacramento Kings
Brewer signed with the Philadelphia 76ers on a 10-day contract and another 10-day contract but was not signed any further following the expiration of his second 10-day contract.
The former NBA player signed a 10-day contract with the Sacramento Kings on February 8, 2019. Later, he signed a rest-of-season contract on February 28, after signing a second 10-day contract on February 18.
After spending the whole of the 2019-20 NBA season as a free agent, Brewer re-signed with the Kings on June 23, 2020, ahead of reason restart.
Corey Brewer Retirement
After playing professionally in the NBA from 2007 to 2020, Brewer surprised his fans with his retirement on November 16, 2020.
With the news of his retirement, New Orleans Pelicans announced they hired Brewer as a player development coach.
Age, Height & Weight
Corey Brewer was born in 1986 and is currently 37 years old. He celebrates his birthday every year on March 5 and his astrological sign is Pisces.
He stands tall at 6 feet 9 inches (2.06 meters) and weighs around 85 kg (188 pounds).
Personal Life
Talking about his personal life, Brewer is a married man and father of three. In 2018, he married his lovely wife, Monique Mongalo, at the Beverly Hills Hotel.
His three sons are Kellen, Sebastian, and Oliver. Sadly we could not verify if Kellen's mother is Monique, but Sebastian and Oliver are definitely her children with Brewer.
His oldest son Kellen was born in 2009, Sebastian in 2014, and his youngest in 2020.
"We had started a family first. I think we did things backwards, but it was a perfect backwards," Monique shares.
Net Worth
Brewer spent all his youth playing basketball and most of his earnings came from his professional basketball career.
He currently works as a player development coach and earns some extra to add to his net worth.
The retired NBA player is estimated to have a net worth of around $1-$5 million as of 2023. During his professional NBA career, his total earnings totaled $55,619,719.
Social Media Presence
Corey Brewer uses Facebook and Twitter to communicate with his fans. Corey's posts surround around his family and basketball.
He is available on Twitter @TheCoreyBrewer and Facebook @Corey Brewer.
Twitter: 68.5k followers
Facebook: 337k followers
Popularity
After a successful collegiate career and winning the NBA championship, he surely gained thousands of fans worldwide.
The above graph gives brief information about the popularity of Corey Brewer based on Google searches in the United States over a year.
Frequently Asked Questions (FAQs)
Who is Corey Brewer's agent?
During his professional NBA career, his agent was Happy Walters of Catalyst Sports & Media.
Was Corey Brewer a good player?
Yes, the 2011 NBA champion was a good player. Corey played 819 career games and notched more than 20 points in 54 times.