Courtney Dauwalter's husband, Kevin Schmidt, passion for running was fueled by his wife. Before meeting her, Schmidt didn't pay much attention.
But now, as a team, Courtney and Kevin have cleared many hurdles together. Kevin has been pacing for his better half since the beginning of their relationship in 2012.
In 2019, Dauwalter paced for her husband and was part of the crewing team in the Bear 100 race in Utah. Born and raised in Minnesota, Courtney chose to become a full-time professional runner in 2017.
Since then, she has become of the most recognizable faces in ultramarathon races. Some have even called the female equivalent of David Goggins.
In the recent Western States 100 race, Courtney smashed the decade-old record by more than 60 minutes.
Courtney Dauwalter Husband, Kevin Schmidt
Courtney Dauwalter's husband, Kevin Schmidt, has been her true supporter since day one. When they first met, Kevin wasn't interested in running at all.
In an interview, Courtney said the most Kevin ran on his big day would be 5 miles. But after starting to date an ultramarathon runner like Courtney, even Kevin had to change his habits.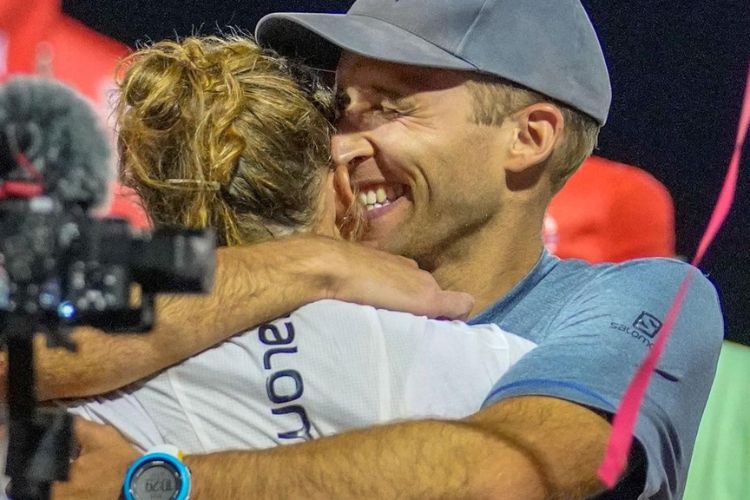 Kevin organizes the logistics for all of Courtney's races and paces her. As Courtney said, Kevin is as calm as a saint during the races, which makes racing easier for her.
The better half of Courtney Dauwalter tries to keep himself out of the public limelight as much as possible. But Courtney always makes sure to include her partner in the success that they have earned as a group.
Kevin is heavily featured on Courtney's Instagram and has one of his own. He is available on the photo-sharing website with the username @thedaucrew but hasn't shared a single post.
Courtney Crewed For Kevin In 2019
After years of crewing for his wife, in 2019, Courtney crewed for her husband.
Kevin had taken part in the BEAR 100 in Utah, allowing Courtney to be part of the crewing team.
The YouTube page Salomon TV has shared the day of the race, which shows Courtney and Kevin's journey to Fish Haven, Idaho. The 16-minute video was released a year later, in 2020.
He finished the race in 64th position and ran altogether four in four tournaments in 2019. He prepared for West Line Winder and San Juan Solstice in 2021, a 50km and 50 miles race.
Courtney And Kevin Relationship Dynamic
Courtney and Kevin began dating in 2012, and two months into their relationship, Kevin began pacing for Courtney.
In their first 100 milers, Kevin brought a sheet of paper with jokes written on both sides. Though none were big hits, since then, jokes have been a big part of their races.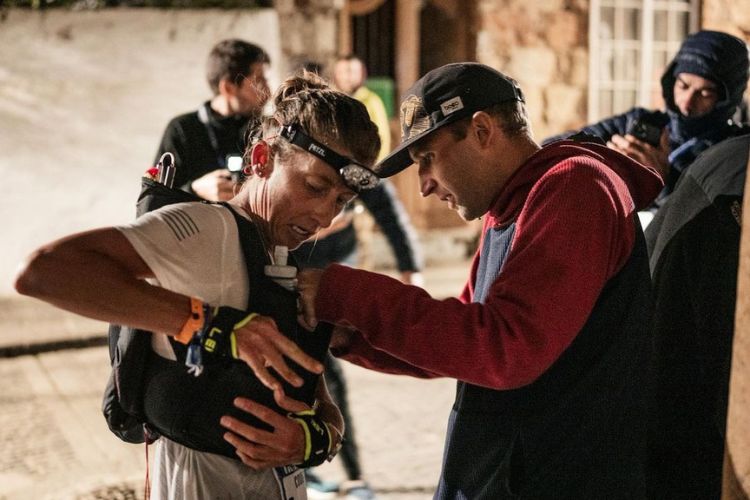 After three years of dating, the couple tied the knot in 2015 and celebrated in Courtney's parent's house in Minnesota. The partnership has flourished during this time and reached greater heights with Courtney's success in each race.
When Courtney has been asked if having a partner as a support system makes it easier during races, then she has always replied with a yes.
But she has also said it may not be the same for every couple.
Kevin is not only to be prepared with food but also to be well prepared to encourage her during her darkest moments.
He believes being fully organized before the races are the most important thing, and having a clear plan at aid stations is another.