From a very young age, Courtney Lawes has been inspired by his family to become a hardworking athlete and, more importantly, a good person.
He hails from a mixed heritage, with his father Jamaican and his mother English.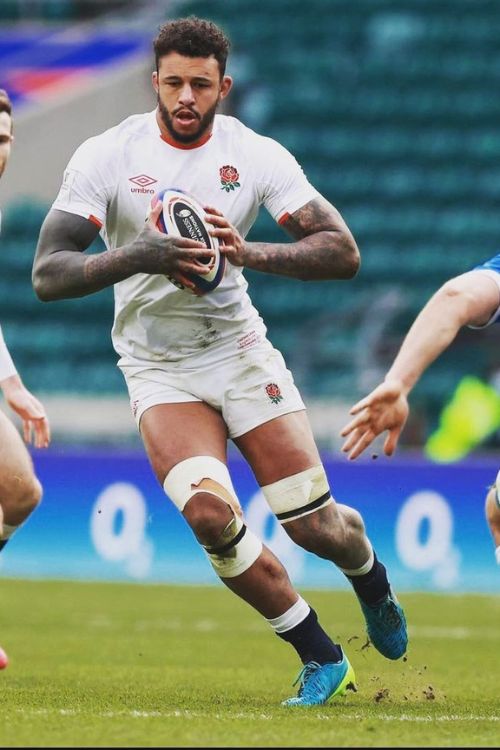 Courtney Linford Lawes was born on February 23, 1989, in Hackney, England. He is an English professional rugby union player.
He plays as a lock for Premiership Rugby club Northampton Saints and the England national team.
The athlete went to Northampton School for Boys and is a product of the same club that produced several former teammates.
In the 2007-08 season, Lawes made his Saints first team debut against Esher in National One.
Moreover, he earned his first international cap against Australia in November 2009. Lawes played in three Rugby World Cups in 2011, 2015, and 2019.
Additionally, Lawes will be featuring for Steve Borthwick's side for the 2023 Rugby World Cup.
Courtney Lawes Family: Parents And Brother Are His Inspiration
We have found out that Courtney Lawes comes from a family of mixed heritage. His father, Linford, is Jamaican, whereas his mother, Valerie, is English.
His family traces its roots to humble beginnings as his father came to Britain from Jamaica for better opportunities.
He worked as a nightclub bouncer during those days to make ends meet. Lawes still remembers his childhood days as if they were fresh like yesterday.
Courtney's mother, Valerie, was very busy working during the day, whereas his father worked his bouncer job at night.
So his parents took turns watching him as his father would be with him all day, and his mother would get back from work and look after him during the night.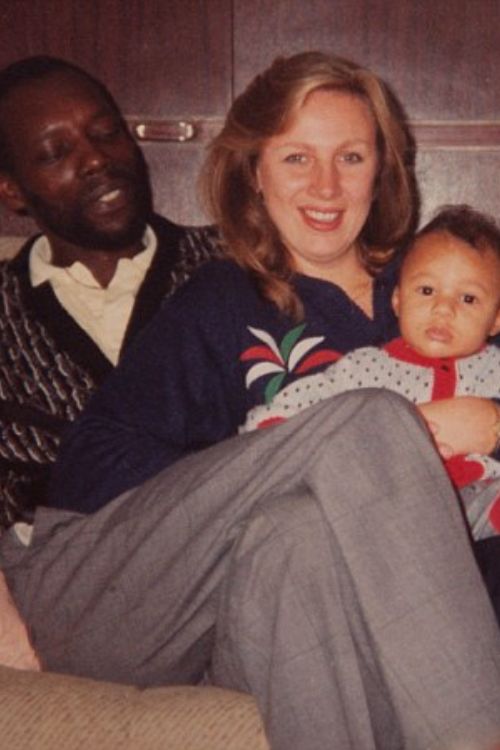 This may be the reason why he is so much like his dad, as a big part of Lawes' upbringing is credited to Linford.
Courtney's dad used to play cricket and soccer as it was a part of the Jamaican heritage. Rugby comes from the family on his mother's side.
She has a bit of rugby heritage as her brother Richard Linnell used to play at quite a high level. Her cousin Dave Pinches used to play for the Saints.
It was Valerie's father who took Courtney to Nottingham to train him for rugby.
Meet His Wife, Jessica Lawes, And Their Children
Courtney is happily married to Jessica Devany (now Lawes), whom he had been dating long before they tied the knot.
They had a lavish wedding on July 16, 2016, in front of friends and family. The couple is blessed with four beautiful kids.
Their names are Nelly and Teddy, and they also have twins whom they decided to name Hugo and Otto.
His wife, known for running a property development company, also writes a mummy blog.
She is the co-founder of The Mum Club, which she started with the aim of helping new and young mothers navigate their journey.
Jessica mentions that fitness is a big part of her life, as she was a competitive athlete when she was young. She has a degree in classical and contemporary dance.
The couple still actively goes on date nights to keep the relationship's spark alive.
Frequently Asked Questions (FAQs)
1. Who Are The Parents Of Courtney Lawes?
Courtney Lawes was born to parents Valerie and Linford Lawes on February 23, 1989.