While both the players have the talent and passion for basketball, Craig Porter Jr is often speculated as potentially being the brother of Michael Porter Jr.
It is common for people with the same surname to be mistakenly associated as relatives, especially when they share a similar interest or profession.
Given their success, it's only natural for people to wonder whether there is any brotherly connection between Craig and Michael.
However, they are not related to each other in any way.
Craig Porter Jr, a former college basketball star, is a prominent basketball player for the Cleveland Cavaliers of the NBA.
Currently, Porter Jr. is on a two-way contract with the Cleveland Charge of the NBA G League. He signed the contract after going undrafted in the 2023 NBA draft.
Known for his signature volleyball-spike blocks, step-back jumpers, and on-point passes in transition, he possesses sneaky athleticism.
Porter Jr was born on February 26, 2000, and grew up in Terre Haute, Indiana. He attended Terre Haute South Vigo High School and graduated in 2018.
The point guard played college basketball for the Vincennes Trailblazers and the Wichita State Shockers.
Porter Jr has won the 2019 NJCAA national championship, the 2021 American Athletic Conference title, and the 2023 NBA Summer League championship.
Is Craig Porter Jr Related To Michael Porter Jr?
Despite sharing the same last name, Craig Porter Jr and Michael Porter Jr are not related to each other in any way.
As stated earlier, the rumored connection is because of their same last name.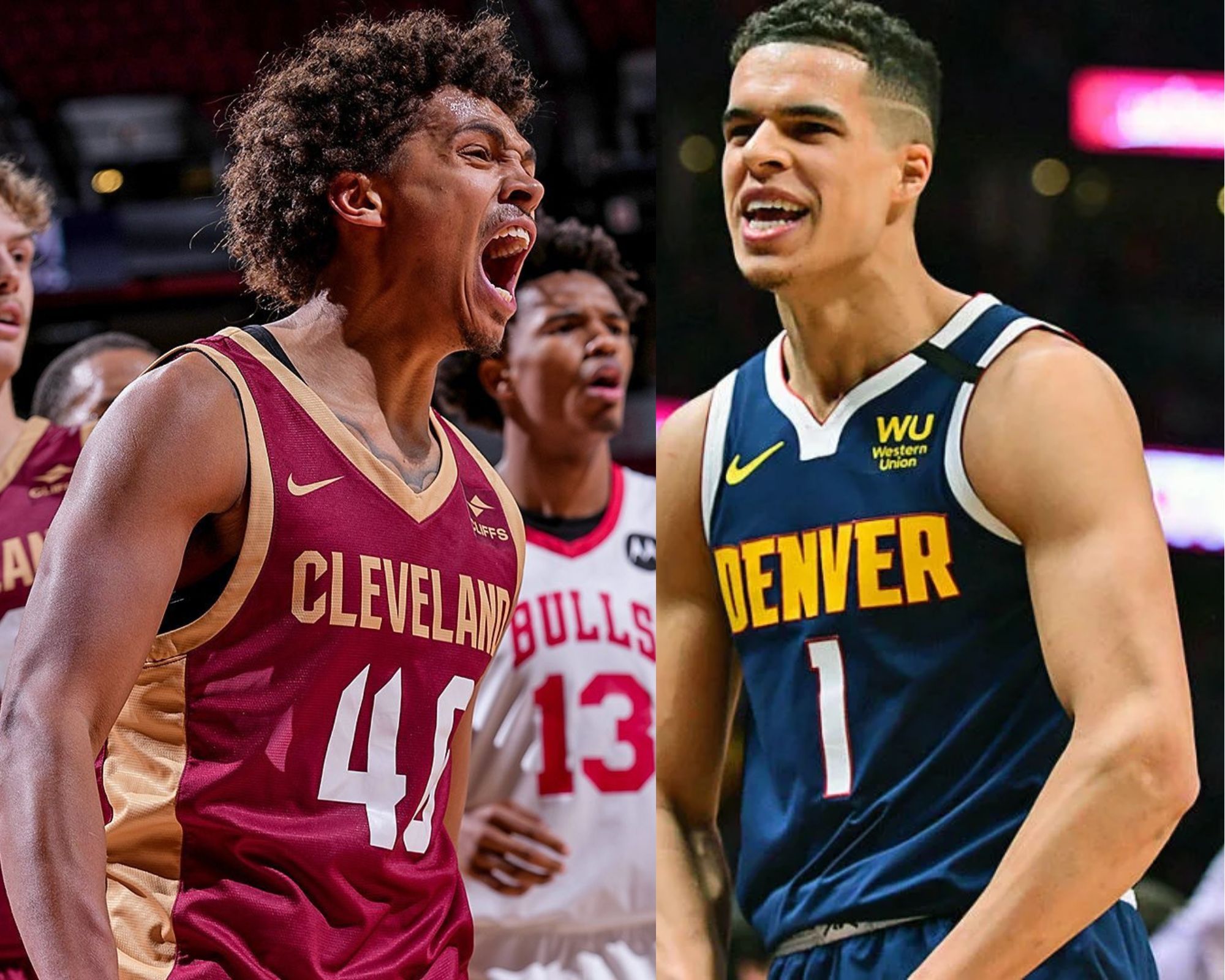 Craig Porter plays for the Cleveland Cavaliers; on the other hand, Michael Porter plays for the Denver Nuggets.
Meet Michael Porter Jr And His Siblings
Born on June 29, 1998, in Columbia, Missouri, Michael Porter Jr comes from a family with a strong passion for basketball.
Michael Porter Jr is one of the eight children in the Porter family.
He has three sisters named Bri, Cierra, and Jayda and four brothers named Coban, Jevan, Izaak, and Jontay.
All his siblings are/were involved in basketball, whether it be at the high school, collegiate, or professional level.
Given the basketball background of the Porter family, it is no surprise that people wonder if Craig Porter Jr and Michael Porter Jr share a similar basketball lineage.
Craig Porter Jr Family Tree
Like Michael Porter Jr, Craig Porter Jr also has an expanded family tree. Besides his parents, Craig has four older brothers in the family.
Craig was born to his father, Craig Porter Sr., and his mother, Rachel Higginbotham, who raised him on Spruce Street, Terra Haute.
Porter Jr started playing sports at a really early age and excelled at every sport he played.
Porter Jr and his mother moved from Terre Haute to Wichita as he started college there. Meanwhile, his father occasionally drove to Wichita from Terre Haute for his game.
Nonetheless, Porter's parents are happy for their son as he receives the opportunity to realize his NBA dream.
Growing up, he and his brothers always played basketball on the court in front of their house.
Porter was the youngest of five brothers in a household that didn't have much money.
The 23-year-old never fails to credit his siblings and parents for looking out for him.