The Denver Nuggets small forward Michael Porter Jr grew up with seven siblings; three sisters and four brothers.
The Porter family has basketball running in their veins, as almost all of them were/are involved in playing basketball at some stage in their career.
His father and mother both played basketball during their college days and also on a professional level.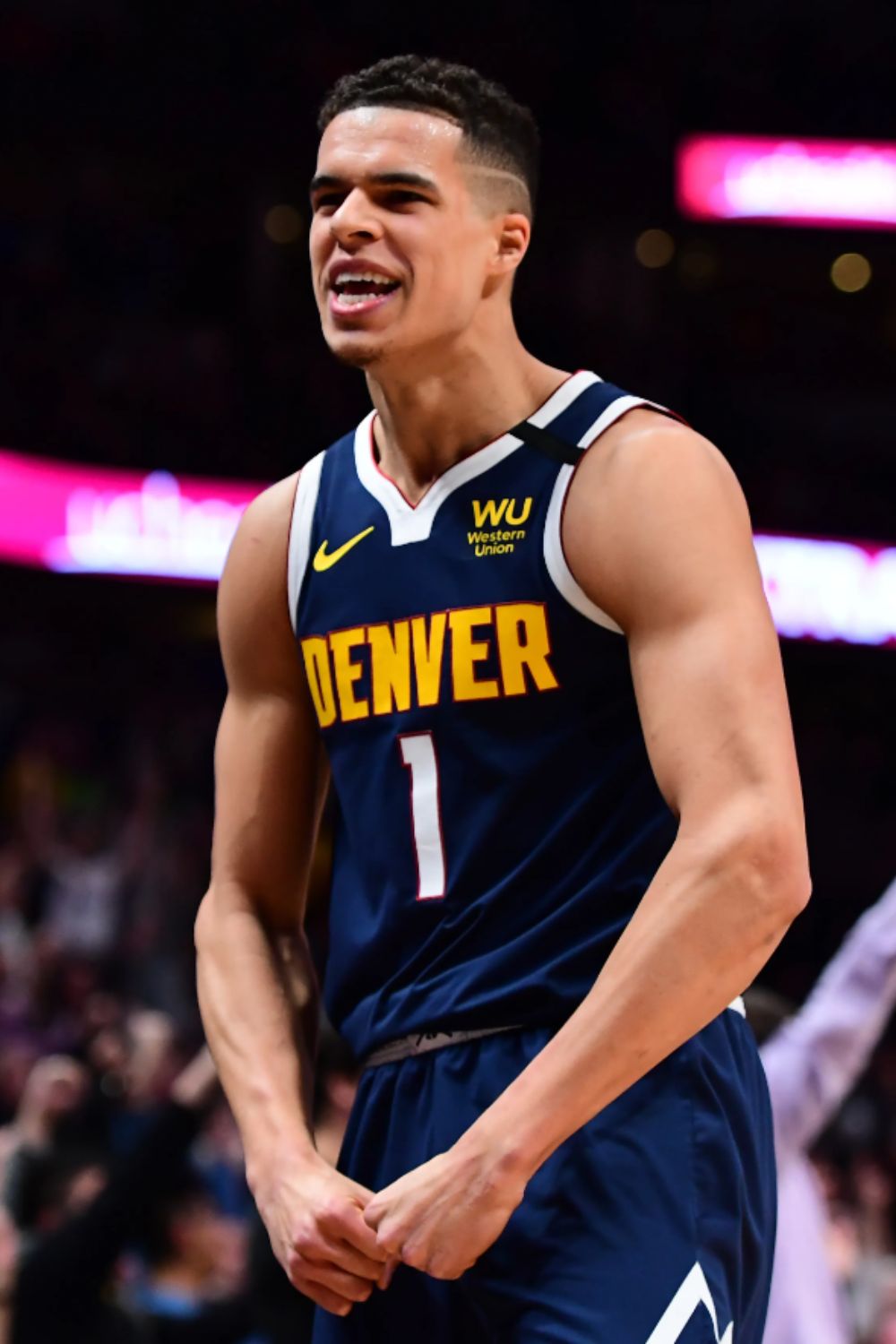 He started playing basketball at Father Tolton Regional Catholic High School before transferring to Nathan Hale High School for his senior year.
Rated a five-star recruit by ESPN and Rivals.com, Michael at first committed to playing collegiate basketball for Washington.
The plan changed when his father was hired as an assistant coach for the University of Missouri, and he eventually joined the Tigers.
Michael Porter Jr Sisters
Michael Porter Jr is one of the eight children in the Porter family.
He has three sisters named Bri, Cierra & Jayda and four brothers named Coban, Jevan, Izaak, and Jontay.
His older sisters Bri and Cierra played for Mizzou Women's Basketball.
Bri (born: May 18, 1995) played high school basketball at Rock Bridge High School and led the team to three Class 4 state championships.
She played her freshman and sophomore years of collegiate basketball but missed the remaining two years because of injury.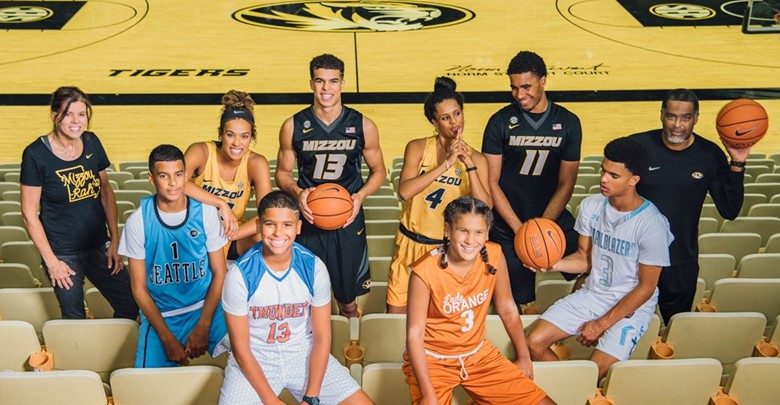 The other sister of Michael Porter Jr, Cierra (born: September 7, 1996), played high school basketball at Rock Bridge High School.
Cierra was named the SEC Sixth Woman of the Year in her senior year.
Jayda, the younger sister of Michael Porter Jr, is currently a high school varsity basketball at Rock Bridge High School.
Four Brothers Of Michael Porter Jr
Michael's brother, Coban, attended high school at Father Tolton Catholic before transferring to Link Prep.
He then enrolled in the University of Denver for his collegiate basketball.
His other brother, Jevon, graduated from Father Tolton Catholic High School and is currently playing his varsity basketball for Pepperdine Waves.
His younger brother Jontay (born on November 15, 1999), played his freshman year at Missouri College alongside his brother, Michael, and averaged 9.9 points per game.
Unfortunately, he missed his entire sophomore year after he suffered a knee injury.
Jontay was undrafted in the 2019 NBA draft. He then signed with the Memphis Grizzlies for the 2020-21 season, joining Jonas Valanciunas, Justise Winslow, and Dillon Brooks, and played 11 games.
Currently, he is playing in the NBA G-League for the Wisconsin Herd.
Michael Porter Jr Parents
Michael Porter Jr was born on June 29, 1998, to Lisa and Michael Porter, Sr in Columbia, Missouri, United States.
His father, Michael Sr, played collegiate basketball for New Orleans and graduated in 1989.
He played professionally with Athletes in Action (AIA) for five seasons and also served as a head coach of Upward Basketball from 2003-06.
Michael Sr currently serves as a director of player development at Missouri Tigers.
On the other hand, Michael's mother, Lisa, played college basketball in Iowa from 1983-1987 and scored 1335 points.
She also played professionally in France for the 1983 U.S. Olympic Festival North Team and the 1985 USA R. Williams Jones Cup Team.
NBA Career & Contracts
On June 21, 2018, the Denver Nuggets drafted Michael Porter Jr as the 14th overall pick in the 2018 NBA draft.
He then signed a four-year contract worth $15.09 million rookie scale contract with the Nuggets.
However, he missed his entire rookie season due to an injury in the back and underwent a second back surgery.
The small forward made his NBA debut against the New Orleans Pelicans on October 31, 2019, scoring 15 points off the bench.
He played in 55 games in the 2019-20 season, starting in 8 games, and averaged 9.3 points.
Porter recorded his career-high of 39 points against the Houston Rockets on April 24, 2021.
In the third season with the Nuggets, he averaged 19 points per game in 61 games.
On September 29, 2021, the Missouri-born signed a maximum rookie scale extension of five years worth $172.55 million, averaging an annual salary of $35.85 million.
Unfortunately, the back problems hindered him again as he had to undergo a third back surgery and missed the majority of games in the 2021-22 season.