Cris Lencioni's wife, Marca Lencioni, took to Instagram to announce Cris experienced a cardiac arrest during training.
The rising MMA fighter Cris Lencioni, who competes in Bellator, is reportedly in a coma ahead of his much-awaited fight against James Gallagher.
The Bellator 298 event is scheduled to take place at the Sanford Pentagon in Sioux Falls, South Dakota, USA, on August 11, 2023.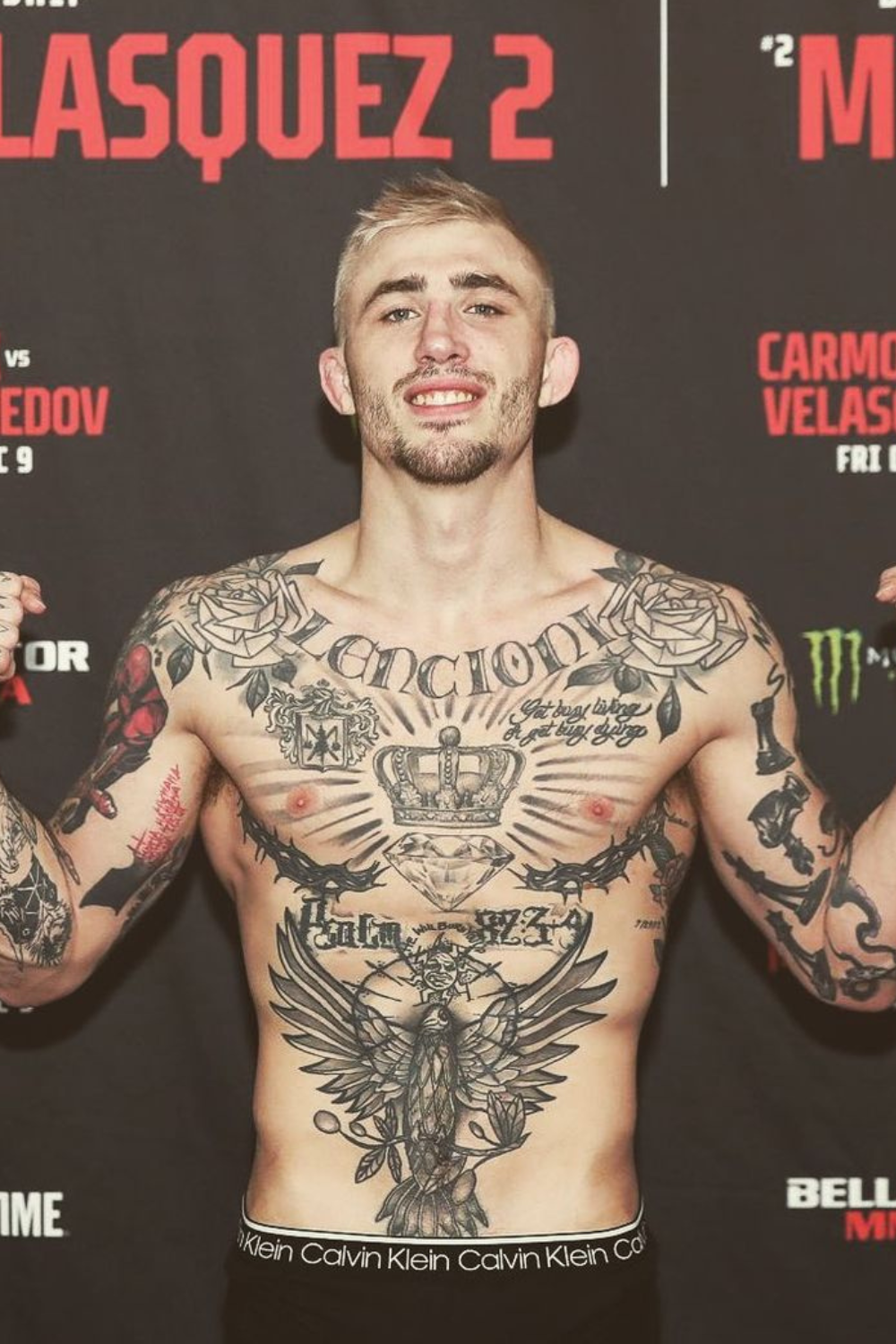 But during his training for the fight, Cris experienced a cardiac arrest. And now he is currently fighting his biggest battle in the ICU.
As soon as Cris was seen having a cardiac arrest at the gym, other athletes there quickly called 911 and provided all they could to keep his consciousness under control before the paramedics arrived.
His wife, Marca, shared a post thanking all the fans for their continuous support and asked them to keep the Lencioni family in their thoughts.
Cris Lencioni Wife Marca Lencioni
Cris Lencioni is married to Marca Lencioni (nee Hibbard). The Lencioni couple's relationship dates back to 2016, assuming from their first Instagram post together.
The fighter graduated from Portland State University, and his wife was also present during his graduation.
After dating for some time, Cris decided to take their relationship to a new level.
The professional mixed martial artist went down on one knee and asked Marca to marry him.
The pair officially bound into holy matrimony in October 2018, and his friend Chael Sonnen, an MMA analyst, was their minister for the wedding.
Limited information is available about Marca, but from her Instagram posts, we came to know that she has a sister and is a big-time dog lover.
Married Life And Kid
The love life of Cris and Marca has been ecstatic since their initial dating phase. Their conjugal life became even stronger with the arrival of their child.
They welcomed their son, Cristopher Santino Lencioni, on June 28, 2021.
The father-son duo are very close with each other and often go on vacations every now and then.
Cris also took his son to his sparring practices at the gym.
The family of three was living a happy life until the recent incident. The Lencioni family was saddened after the 29-year-old MMA fighter suffered a cardiac arrest.
Cris' family has also started a gofundme page and targeted raising $250,000 so that the MMA fighter could get proper care in the intensive care unit.