Dale Mooney Obituary: Authorities have officially identified the individual as Dale Mooney, who tragically passed away following an incident in the stands during Sunday night's highly-anticipated New England Patriots-Miami Dolphins game at the Gillette Stadium.
During the intense fourth quarter of the game, at approximately 11 p.m., the man experienced what appeared to be a sudden and severe medical emergency within the confines of the stadium's 308/309 section, as reported by Massachusetts State Police.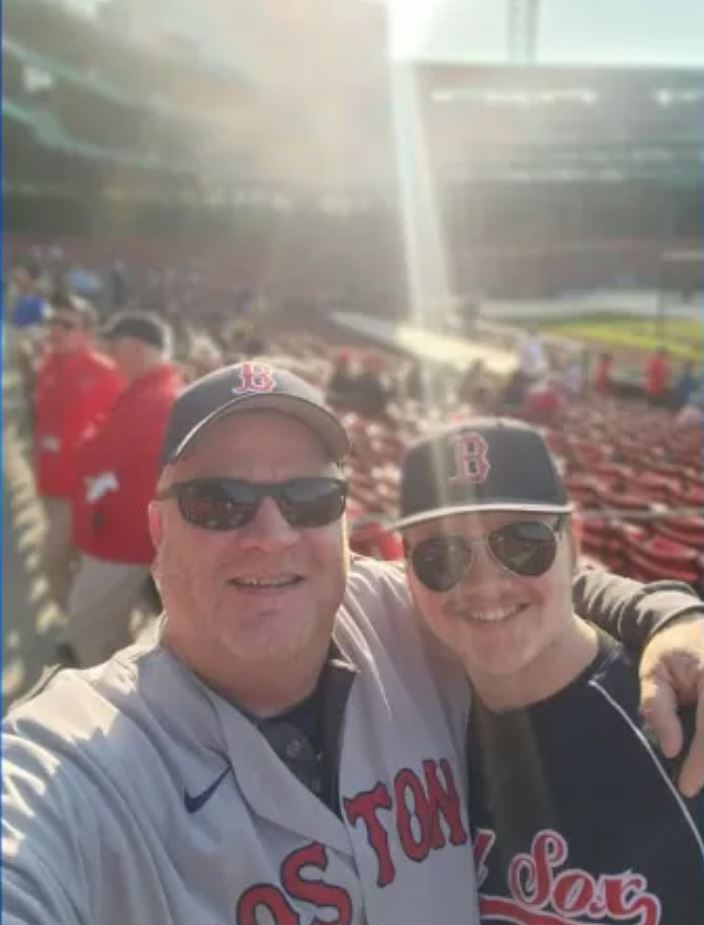 Swift and dedicated efforts were made to provide him with immediate medical attention, and he was expeditiously transported to Sturdy Memorial Hospital in Attleboro.
Tragically, despite the valiant efforts of medical personnel, the man was pronounced deceased shortly before the stroke of midnight.
Subsequent investigations by the Norfolk District Attorney's Office revealed the individual's identity to be Mr. Dale Mooney, a 53-year-old Newmarket, New Hampshire resident.
Dale Mooney Obituary
Dale Mooney's wife, Lisa, shared heartfelt insights into her late husband's life, painting a picture of a devoted New England Patriots fan and a loving father to their two adult sons.
Mr. Mooney's passion for the Patriots ran deep, having held season tickets for an impressive three decades.
The circumstances leading up to Mr. Mooney's sudden medical incident remain uncertain.
However, an eyewitness recounted a notable altercation just before his transportation for medical attention.
"Mostly vocal but I absolutely saw a guy throw one vicious punch that knocked the victim out. He was unresponsive for a good 4-5 minutes before medical arrived. They did compressions for at least 10 minutes before they transported him on a back board. It was horrific to watch," the witness recounted.
Contradicting any suggestion of Mr. Mooney's involvement in the altercation, Lisa Mooney stated, "according to stadium footage, Dale never threw a punch."
As of now, the District Attorney's office has not filed any charges in connection with this incident.
According to the Office of the Chief Medical Examiner, an autopsy is not scheduled for Monday. At the same time, state police detectives, working alongside Foxboro police, are actively engaged in the ongoing investigation.
It's important to note that this tragic event is unrelated to another incident during the same game where a different individual suffered a cardiac arrest but was fortunately saved by the swift and heroic actions of two firefighters who administered CPR.
Patriots-Dolphins Game & Final Score
In a thrilling AFC East showdown at Gillette Stadium in Foxborough, the Dolphins emerged victorious in a closely contested battle against the Patriots.
Quarterback Tua Tagovailoa showcased his prowess by throwing for an impressive 249 yards and recording one touchdown.
However, running back Raheem Mostert stole the show, amassing an outstanding 121 rushing yards and contributing two crucial touchdowns, making life difficult for the Patriots' defense.
Despite facing a deficit of up to 14 points, the Patriots displayed resilience and determination.
They managed to mount a late-game comeback, and as the clock wound down, it seemed they had a golden opportunity to tie the game.
However, the Patriots' fortunes took a sharp turn when a controversial overturned call decided their fate, marking the second consecutive week of disappointment.
Rookie sensation Mac Jones showcased his potential by throwing for 231 yards and securing one touchdown, but it wasn't enough to secure a victory for the Patriots.
With this loss, the Patriots now find themselves at 0-2, while the Dolphins surged to the top of the division with a perfect 2-0 record.
Final Score
| | | | | | |
| --- | --- | --- | --- | --- | --- |
| | 1 | 2 | 3 | 4 | F |
| Dolphins | 3 | 14 | 0 | 7 | 24 |
| Patriots | 0 | 3 | 0 | 14 | 17 |