Damian Lillard is the renowned American professional basketball player who played for the Portland Trail Blazers of the National Basketball Association (NBA). He played college basketball for the Weber State Wildcats that made him hold third-team All-American honors in 2012.
Moreover, he was selected by Portland with the sixth overall pick in the 2012 NBA draft that helps him be noticeable more. After the NBA selection, this popularity helps him gain the maximum and high vote for the NBA Rookie of the Year Award. He has also earned five NBA All-Star selections.
He has done lots in the basketball field that made him one of the great basketball players of all time. The following to 27 quotes by him can contribute a lot in your daily lives. So, check them.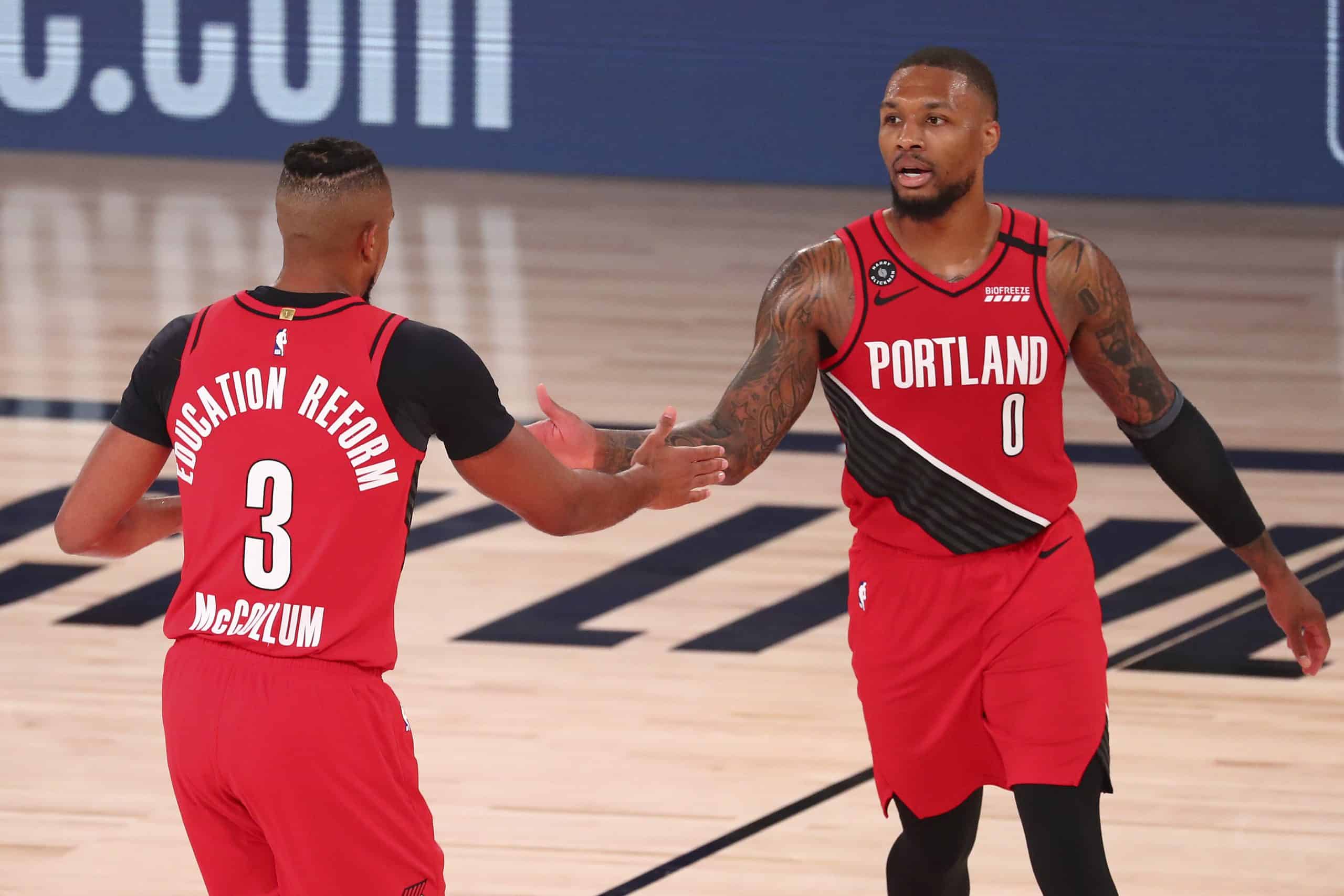 "Sometimes, it's just your turn to go through hard times."― Damian Lillard
"For me it's just amazing that I grew up watching Tim Duncan and KG and Kobe and Paul Pierce, Allen Iverson and all those guys and now it's like, 'Man, I can't believe they actually got old.' It's like they actually walked away. It's crazy to think about, but the game has to keep moving."― Damian Lillard
"I grew up a Warriors fan."― Damian Lillard
"Injuries are a part of the game. Every athlete knows that."― Damian Lillard
"This era is like, 'Oh, I want to win championships, and how many rings do you have?' I've said that's what I play for: to win. But I'm not as overly consumed by that as how I treat people around me. And how I care about the people around me."― Damian Lillard
"Some shots, for me, are a good shot even if it's forced. The way it might look to a person watching, they might look at it like, 'That's a tough shot.' But for me, it's not a tough decision. I'm committed to those shots, and I spend time working on them."― Damian Lillard
"I'm loyal to Portland. I want to play my whole career here, but at any moment, they can decide we want somebody else."― Damian Lillard
8th of 27 Damian Lillard Quotes
"I know, personally, people said a lot about what kind of defender I was. So I wanted to get better at it."― Damian Lillard
"I'm rapping, I'm hooping, I'm on a max-contract, I got a big shoe deal. Everything is good now. So of course, the support is going to be there, the love is going to be there, but what's going to happen when it changes or when I'm on the back-end of my career or when I ain't on TV all the time?"― Damian Lillard
"I always talk about, like, with end-of-game situations, making and missing big shots, I know I can shoulder that. I can live with having the success of the playoffs and having a huge failure. I know I can deal with it."― Damian Lillard
"I want to see things work out for everybody… so it's a burden I place on myself to make sure that we are performing at a certain level, that we get certain things done."― Damian Lillard
"I always enjoy when CJ gets rolling because it's not just the fact that he's doing it for our team; it's the way it looks. Smooth. Crossovers. Crafty. Tough shots."― Damian Lillard
"Pressure is the single mom who is trying to scuffle and pay her rent. We get paid a lot of money to play a game. Don't get me wrong: there are challenges. But to call it pressure is almost an insult to regular people."― Damian Lillard
"With Biggie, I thought his flow and his swag was better than Tupac's, but I thought Tupac's passion and ability to relate to the average person was better than Biggie, and I thought Nas was kind of like both, with a lot substance going but a lot of swag."― Damian Lillard
Top 25 Russell Westbrook Quotes
"I started working with Special Olympics when I was 17 years old. I'll never forget the first time I did it: I was at Weber State, and it was the summer before I started school. We have to get up in the morning and do this Special Olympics camp."― Damian Lillard
"I've never had issues with stardom."― Damian Lillard
"I feel like when it comes to rap – like, real rap music – and knowing the pioneers of rap, I feel like there's no competition for me in the NBA. Other guys can rap, but they're not as invested or as deep into actual music as I am and always have been. I think that might be what the difference is. I'm more wanting to be an artist."― Damian Lillard
"I love music. In a lot of my downtime, I spend time listening to other people's music or other people's rhymes and writing my own."― Damian Lillard
"When I get done playing basketball, I'm definitely not going to be a rapper. I'm not going to be an old person who is focused on being a rapper."― Damian Lillard
"I started rapping towards the end of middle school. In high school, with a lot of my friends, we would make beats and just start rapping – beating on the wall, beating on the table and freestyling."― Damian Lillard
"I like '1989,' the whole album. 'Welcome to New York,' 'Blank Space,' 'Bad Blood' – all of it!"― Damian Lillard
"I want to have hit records, but I'm not searching to say, 'All right, I need this to be in the club. I need this, that.' I'm just making quality music."― Damian Lillard
"I read, I watch a lot of movies, I'm constantly living, so I'm constantly having more to say."― Damian Lillard
"When you listen to my music, you're going to know that you're getting the real me, my real thoughts and feelings… I want people to be like, 'Oh, he's fresh out with his music for it to be this good.'"― Damian Lillard
25th of 27 Damian Lillard Quotes
"Most parents are able to be with their kid every day. Every day of their life, their parents have an opportunity to be with them, and we don't have that luxury as professional athletes. That's the hardest thing."― Damian Lillard
"I don't want him to hurt himself. I don't want him to choke on something. You're just so concerned for them, and it hurts you. It's so alarming, man. I feel it for the people around me, but it's deeper for my son. Only a parent would understand."― Damian Lillard
"A lot of people kind of… conform. I don't want it to sound like I'm saying don't care about championships. That's not my point. But what I'm saying is a lot of people give in to the pressure of, 'I didn't have this; I didn't have rings.'"― Damian Lillard