Danica Patrick is the famous daughter of parents Terry Joseph and Beverly Ann. Terry, also known as TJ, was key in getting Danica from go-karts to a Cup ride.
The couple shares another child, Brooke, who is a pediatric physical therapist. Initially, Brooke was interested in learning go-karting, however, over time, her elder sister picked up the interest as well.
Both of Danica's parents have been a huge part of her life and success. The couple managed her career in 2010 before being represented by IMG World.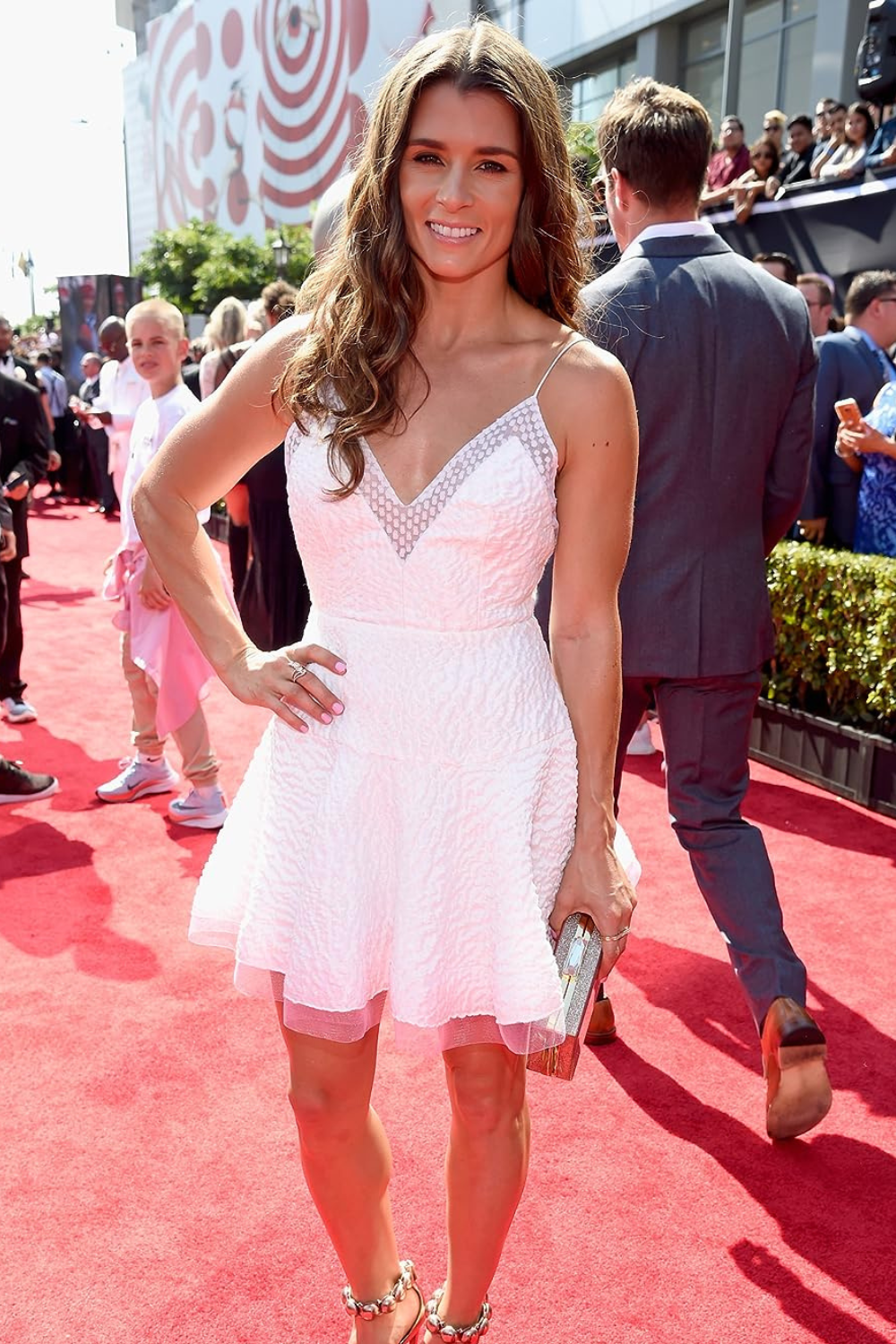 Danica Sue Patrick, born on March 25, 1982, in Beloit, Wisconsin, is a former professional American racing driver.
Patrick was familiar with winning from an early age, as she won the World Karting Association Grand National Championship thrice in the mid-1990s.
Furthermore, the NASCAR starlet has achieved many feats, including the Rookie of the Year in the 2005 IndyCar Series, the 2005 Indianapolis 500 Rookie of the Year, and the 2012 NASCAR Nationwide Series Most Popular Driver.
With her victory in the 2008 Indy Japan 300, she became the most successful woman in American open-wheel car racing. She is also the only woman to win an IndyCar series race.
She additionally holds the record for having the highest finish by a woman in the Indianapolis 500 and the Daytona 500 while achieving various firsts for women in American auto racing.
Danica Patrick Parents: TJ Patrick And Beverly Ann
Danica Patrick was born to working-class parents, Terry "T.J." Patrick and Beverly Ann. The loving couple has another daughter named Brooke besides Danica.
The couple reportedly met each other on a blind date at a snowmobile event, where the mother of two was working as a mechanic for a friend's snowmobile. Unfortunately, there are no public records about the wedding.
However, both her parents have been an incredible support system for the former racer.
As a former racer, TJ would act as her crew chief while her mother would keep records of her racing stats.
Back in 2015, the father of two started a new go-kart team to help develop promising new talents. The former racer hoped he would be able to pass down tricks that helped their daughter achieve greatness.
In an interview, Danica mentioned how passionate her father is about the go-kart. She was thankful to her dad, however, for not being a pusher and being a puller instead.
TJ was overwhelmed with all kinds of emotions when the former NASCAR star decided to retire in 2018.
The loving father was in full support of his daughter's decision. He felt that that was the right time to start a new chapter in her life.
Life Beyond Racing: Television And Films
In addition to achieving awards in racing, Danica has made some noteworthy media appearances. From hosting several TV shows for Paramount Network to featuring in the 2005 documentary Girl Racers, Patrick is no stranger to the camera.
The former NASCAR racer made a cameo in Jay-Z's music video in 2006. She made her acting debut on February 10, 2010, in an episode of CSI: NY.
In addition to cameos in hit TV shows like The Simpsons and South Park, Danica started working as a booth analyst for the Xfinity Series races in 2015 by Fox NASCAR.
Likewise, in 2019, Danica worked as a studio analyst for NBC's broadcast of the Indianapolis 500. In August of the same year, the former racer started a weekly podcast where she talks about success and spirituality with her guests.
Additionally, the racing star also owns her own brand of wine, Somnium, along with her own athleisure collection, "Warrior by Danica Patrick."
Following a divorce from her ex-husband Paul Edward Hospenthal, the former NASCAR racer has been in a few relationships, including fellow NASCAR driver Ricky Stenhouse Jr. and then Green Bay Packers quarterback Aaron Rodgers.
However, her latest relationship was with an American businessman, Carter Comstock, which unfortunately ended in 2022.
There have been no new reports on who the racer-turned-media person is currently dating.
Frequently Asked Question
Who are Danica Patrick parents?
Danica Patrick parents are Terry Joseph and Beverly Ann.