The American professional baseball shortstop Dansby Swanson grew up in an athletic family. Not only his siblings played collegiate sports, but his parents were also collegiate athletes themselves.
Dansby dreamed of playing baseball from a young age and started getting involved by catching short-hopped tennis balls with his mother.
At five years old, he was a bat boy for his father's travel teams and showcased baseball instincts that surpassed his age.
Growing up in a sports-oriented household, he stated that all he remembers was a ball and a bat and probably had one in his crib when he was just one year old.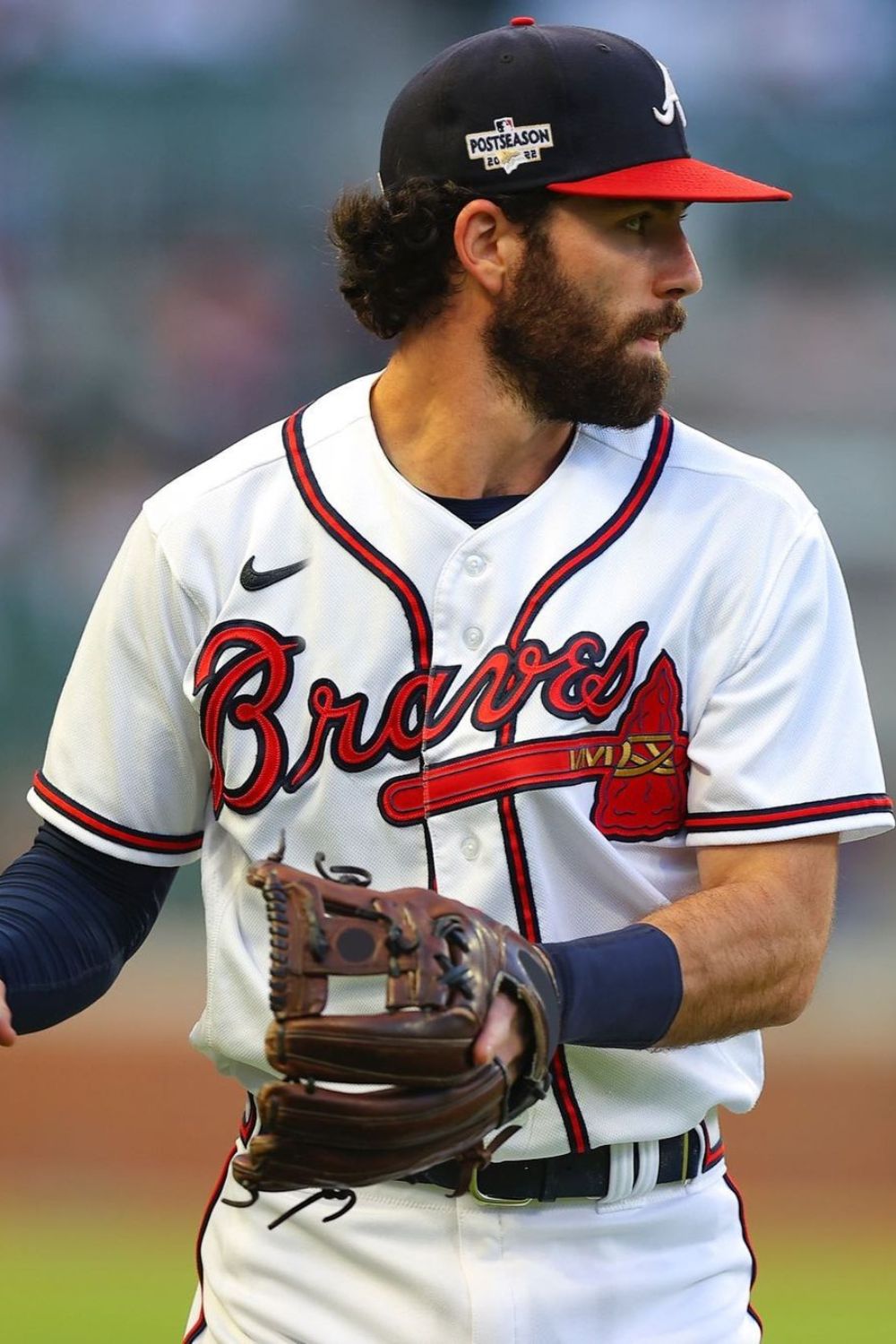 The 29 year-old Dansby Swanson currently plays for the Chicago Clubs in the MLB.
Hailing from Georgia, the Arizona Diamondbacks selected him as the first overall pick in the 2015 MLB draft. However, he was traded to the Atlanta Braves on December 8, 2015.
Dansby led the Braves to secure the World Series championship in 2021 and has won the 2022 Gold Glove Award.
In addition, he has been named to the All-Star selections twice in 2022 and 2023.
Dansby Swanson Parents, Cooter & Nancy
Dansby Swanson was born on February 11, 1994, to parents Cooter and Nancy Swanson.
His father, Cooter, was a three-sport athlete at Marietta High School, where he crossed paths with his future wife, Nancy, who excelled in both basketball and tennis.
Both of them then joined Troy University and continued playing sports.
Nancy showcased her skills in basketball and tennis, while Cooter played baseball and also served as a graduate assistant for the Trojans.
Nancy's achievements made her inducted into the Hall of Fame at Troy University.
On the other hand, Cooter is the director of Cobb EMC and a partner at SportsPrint, as per his Linkedin profile.
Grew Up With Two Siblings
Dansby grew up as the youngest among three siblings. Both his elder siblings played sports at the collegiate level.
His elder brother Chase attended Marietta High School and played baseball at Mercer University.
He continued his education at Mercer's Walter F. George School of Law and served as an officer in multiple on-campus organizations.
Chase joined Jones & Swanson as a full-time team member in August 2010 and was promoted to partner in January 2015.
Currently, Chase resides in Kennesaw, Georgia, with his wife, Whitney.
On the other hand, Dansby's sister, Lindsey, played softball at Georgia College and graduated in sports psychology.
She then pursued a master's degree in professional counseling from the same university and graduated in 2011.
Presently, Lindsey works as a licensed psychologist at Lindsey Swanson Schriefer.