Darryl Strawberry sons, DJ and Jordan Strawberry, are no strangers to the sporting world. He is also the father of three more children, Diamond, Jade, and Jewel Strawberry.
The father of five is a well-known figure in the sporting world. Just like their father, sons DJ, and Jordan Strawberry have been making strides in the sporting world.
Despite having a tumultuous life in his later years and struggling with addiction, Strawberry has managed to maintain a great relationship with his children.
Darryl Eugene Strawberry is a former professional baseball player who played in Major League Baseball for 17 seasons. The right fielder was once the most feared slugger in baseball and was well-known for his phenomenal home runs.
The former star had a rough childhood, with his father, Henry, being an alcoholic who would come home drunk and hit him and his mother and brother. Once his father disappeared from his life, Strawberry found solace in sports.
When the New York Mets selected Strawberry in the 1980 MLB draft, the right fielder quickly progressed and reached the major league level in 1983.
In a career spanning 17 seasons, the former athlete won many accolades, including winning the World Series Championship thrice, Silver Slugger Award twice, and made it to the All-Star for a resounding 8 times.
Furthermore, he boasts the record of being one of the five players to hit two pinch-hit grand slams in the same season. The former Yankee records a batting average of .259, 335 home runs and runs batted in of 1000.
Darryl Strawberry Sons: DJ and Jordan
Darryl Strawberry sons, DJ and Jordan, are a reflection of their father. Both of them have made their own name in sports, playing basketball.
DJ Strawberry
Darryl Eugene "D. J." Strawberry Jr. is a basketball player for Zamalek SC in the Egyptian Basketball Super League. The 38-year-old plays as a shooting guard for his team.
When the former Yankee was struggling with alcoholism and drug abuse, DJ had to bear the brunt of it. However, DJ was always determined to forge his own path, which also saw him move away from baseball and lean towards basketball.
DJ completed his high school at Mater Dei High School in Santa Ana. In his senior year, he was lauded nationally for defending against the future star LeBron James in a televised match.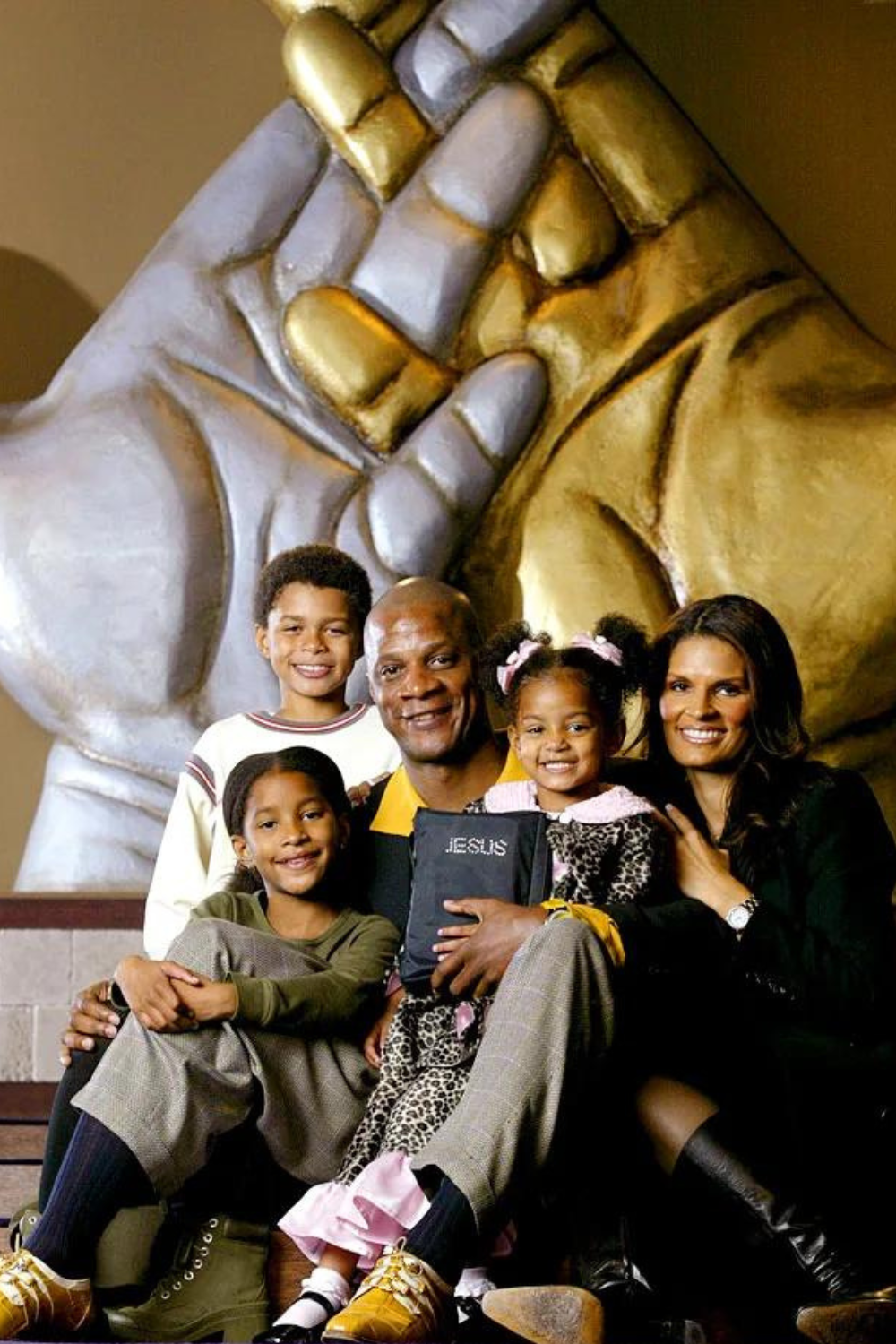 The point guard had phenomenal seasons for the Maryland Terrapins, which got him drafted by the Phoenix Suns with the 59th selection in the 2007 NBA draft.
However, after suffering a meniscus injury to his left knee, the athlete has found it difficult to find his footing. After 2010, the athlete changed 12 clubs in 13 years.
The 38-year-old is a father now and is conscious of not repeating his father's mistake. He understands his grandfather's influence on his father but seeks to repair the remaining father-son relationships in the family.
Jordan Strawberry
Jordan Strawberry, born on 17 March 1994, is a basketball player for Mercer University, where he plays as a junior point guard.
The younger brother looks a lot like his father, but Jordan is adamant about being his own person. The 29-year-old has tough shoes to fill, however, with a famous father, brother, and nephew, Miles Simon.
He further argues that having a famous father and a famous last name doesn't define who he is. The athlete expressed his excitement to help the team and help them reach their goal to win the championship this season.
In the 2017-18 season, the point guard appeared in 34 games, starting in all 34 contests. He shot 37 percent from the field with an average of 11.8 points per game.
In 2020, Cheshire Phoenix signed Jordan as the new point guard. The former Mercer was excited about this new page in his professional career and seemed eager to help his teammates out.
Frequently Asked Questions
Who are Darryl Strawberry Sons?
Darryl Strawberry sons are DJ and Jordan Strawberry.