How often do you follow darts? If you do follow darts, then you must be aware of Dave Chisnall, who happens to be one of the most famous figures in dart games.
To start with, Dave is an English darts player who began his career after associating with the British Darts Organization (BDC) but later tied up with Professional Darts Corporation Events (PDC).
He started playing darts actively in 1997 but not until 2010 did he get the proper recognition he deserved.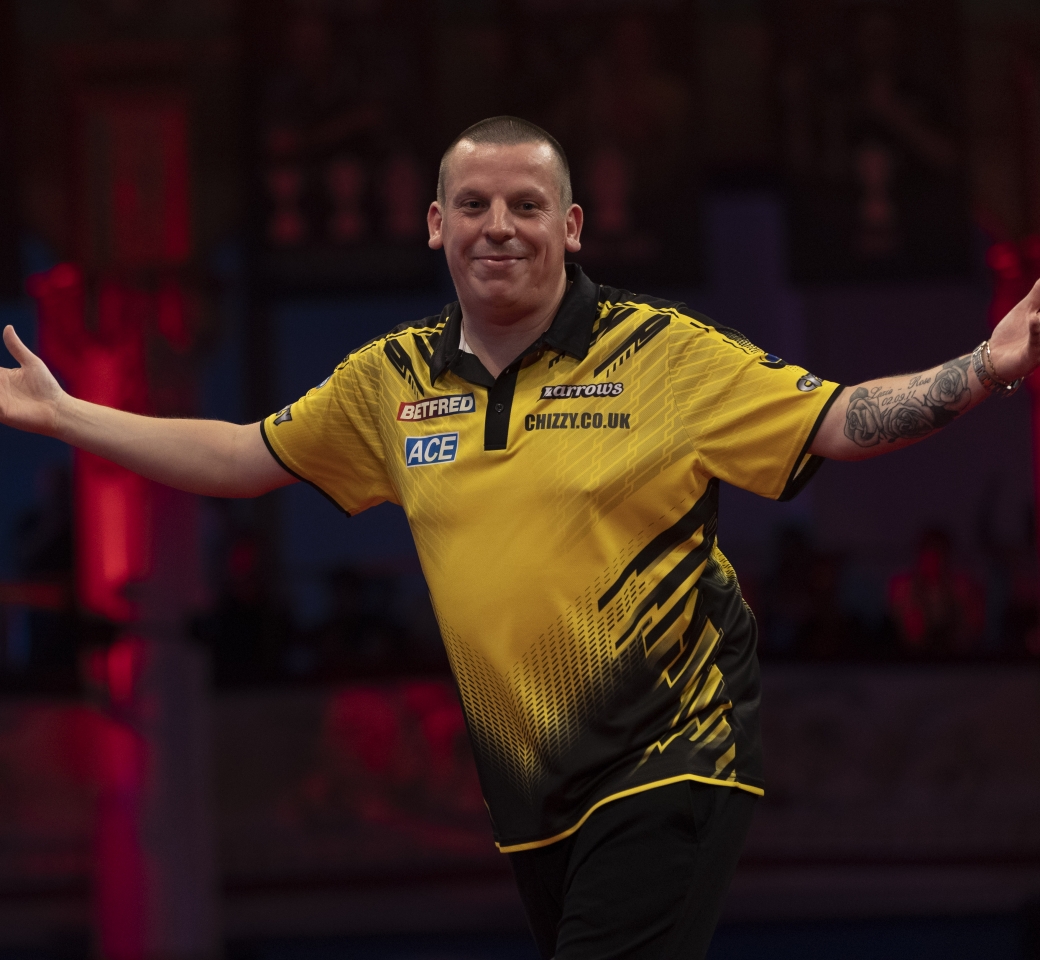 Although, in 2010, he participated in the World Championship and successfully secured a runner-up position, at that time, he was still in BDO.
But how did this famous player get into trouble and become a part of a troll?
To know more about this, stick with us till the last of this article. Apart from Dave's career, this article will also discuss Dave's early life, career, net worth, and more here.
But first, without wasting any time, let us have an instant glance at the quick facts.
Quick Facts
| | |
| --- | --- |
| Full Name | Dave Chisnall |
| Nick Name | Chizzy |
| Place of Birth | St. Helens, United Kingdom |
| Date of Birth | September 12, 1980 |
| Sun Sign | Virgo |
| Education | Not Available |
| Age | 42 Years Old |
| Nationality | British |
| Ethnicity | White |
| Religion | Christianity |
| Father's Name | Not Available |
| Mother's Name | Not Available |
| Sibling(s) | Not Available |
| Height | 6 feet (182 cm) |
| Weight | 70 kg (152 lbs) |
| Shoe Size | 8 (U.K) |
| Hair Color | Brown |
| Eye Color | Black |
| Profession | Darts Player |
| Active Years | 1997- Present |
| World Ranking | #7 (2021) |
| Darts | 22g Harrows Darts |
| Affiliation | |
| Net worth | $1 million – $5 million |
| Salary | $80k – $100K |
| Sexual Orientation | Straight |
| Relationship Status | Married |
| Wife | Michaela Davis |
| Children | Lexie Rose |
| Social Media | Twitter, Facebook, Instagram |
| Merch | Dave Chisnall Natural Tungsten Steel Tip Darts |
| Last Update | March, 2023 |
Dave Chisnall: Early Life & Education
On September 12, 1980, he was born in St. Helens, United Kingdom. Unfortunately, Dave has kept his family members' information private.
But as per sources, Dave had always been a momma's boy.
But before he got serious about darts, he used to play football in his school with the local football teams, but he broke his foot at the age of seventeen. As a result, he left football.
Later that same year, he grew a passion for darts; Dave saw a dartboard in his friend's bedroom while going to his friend's house and played with it.
To his surprise, he threw 180 on his first-ever visit to the board. Then, he decided he could do good in darts and started playing it.
Dave Chisnall: Career
In 2007, from the British Darts Organization, Chisnall started his career. During his first year, he even won the BDO Gold Cup. After that, he was there in BDO for three years.
Similarly, after winning BDO International Grand Prix and BDO British Open, he unleashed new opportunities in his career. Besides, in 2010, he also won BDO Champions.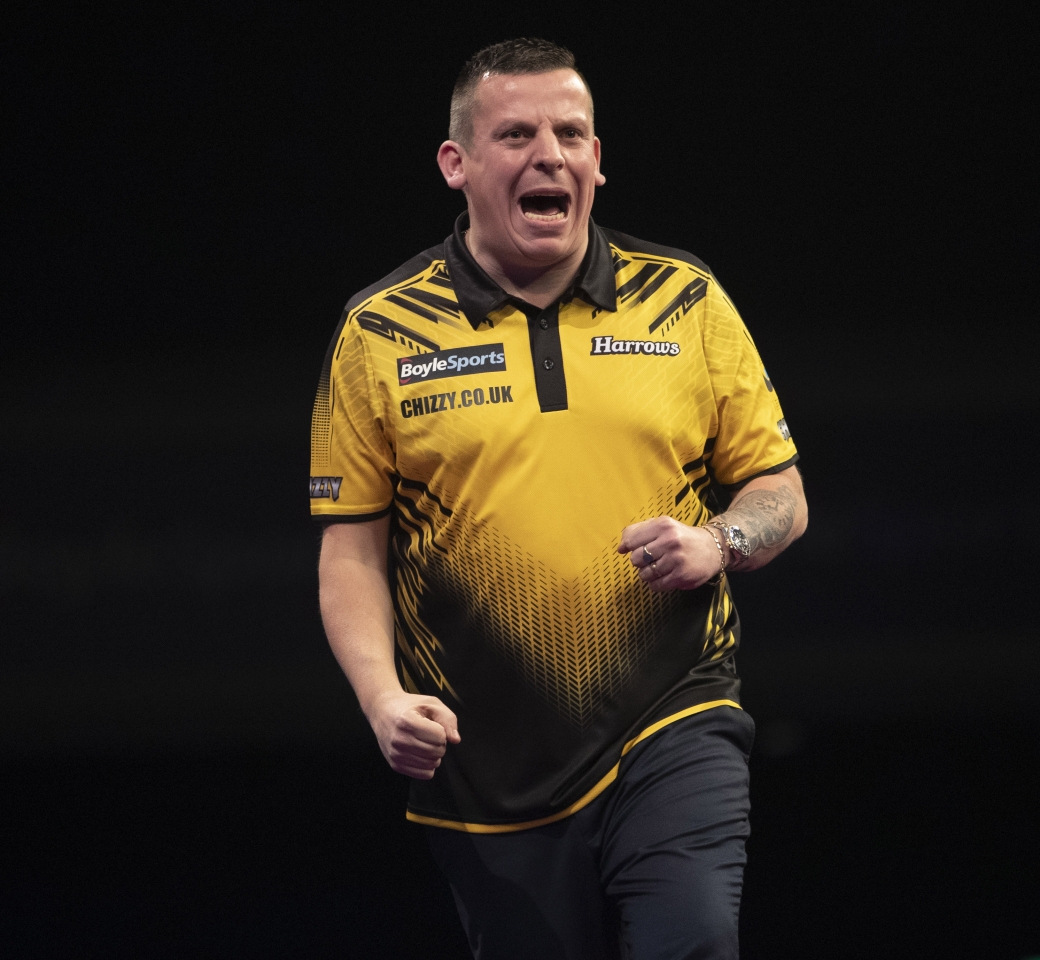 After reaching six major Tv finals and winning 15 ProTour events in 2011, Chisnall decided to change his club and associate with PDC.
By far, joining PDC was the best decision of his life. After that, he got the opportunity to be in Premier League five times, and he also represented England at the PDC World Cup twice.
Apart from that, Dave has also participated in many tournaments and won Players Championship (BAR) five times (2012, 2013, 2015, 2016, and 2017).
In 2021 just before his match with Luke Humphries, he had to withdraw from the game as he was tested positive for COVID-19.
As a result, he could not secure any position in William Hill World Darts Championship and did not reive any Grand Slams of darts, which affected his world ranking.
Go through12 Top Darts Players of All Time>>
Injury
There were several events when Dave had to overcome his injuries or hide them to bring the trophy home.
While vacaying with his wife to Cape Verda, he was in pain after hurting his foot on his stag do in Liverpool city centre.
After all the hustles Dave was going through, he hid it so that his wife would not be worried and enjoy her vacation.
Moreover, this happened just a week before World Championship, but fortunately, he qualified for the finals afterward.
Trolls
Dave, considered one good man, was not expected to be involved in any controversy.
One day a random person on the internet wrote to Dave that he "should be dead." But Dave being Dave took it lightly, and instead of being angry, nervous, or scared, he took it as an inspiration for his coming games as a legend does.
After that incident, he again became the victim of a Facebook taunt from a random troll who mentioned Dave should "burn in hell."
Read Raymond Van Barneveld: Career Highlights & Net Worth>>
Achievements and Accolades
As a part of the Professional Darts Corporation events and British Darts Organization, Dave has received several trophies and titles throughout his career.
At a Players Championship event in Crawley, he won his first-ever PCD title after defeating Justin Pipe 6–4.
In 2021 beat Michael Van Gerwen with a 5-0 in the World Championship, Dave became one of the most eligible players in the history of the darts game.
Dave Chisnall's most significant career victory was in the German Darts Championship Final when he defeated Peter Wright 6-2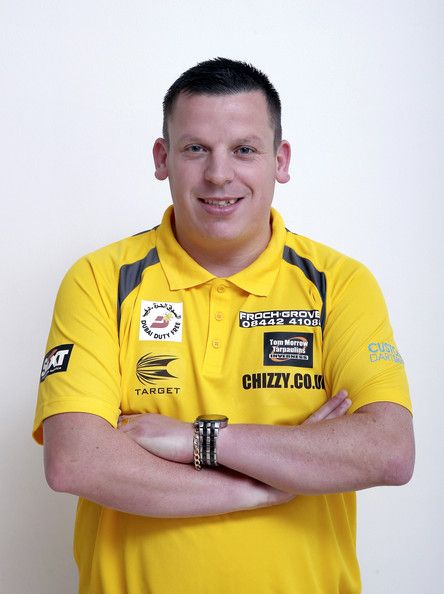 Dave has also participated in many tournaments like World Championship, World Grand Prix, Grand Slam, Premier League, European Championship, World Matchplay, World Masters, and Uk Open.
Likewise, he has won the BDO Champions Cup, BDO Gold Cup, Isle of Man Open, Lancashire Open, Oldham Open, etc.
Dave Chisnall: Body Measurements
At the time of writing, Chisnall is 42 years old; even in his forties and having competed in darts for more than two decades, he has managed to be in the top 10.
Apart from that, Dave is highly passionate, sensitive, focused, and humble, which is one of the dominant personality traits of a Virgo.
He is blessed with a 6 feet height and weighs around 70 kg. Besides, Dave tries his best to maintain good eyesight and does not give much stress to his eyes as he needs to concentrate on hitting the bull's eye.
He exercises a lot, but apart from that, he is also a food enthusiast, which is ironic. Dave is a non-vegetarian and tries different cuisines as much as possible.
About his hobby, Dave has a strange hobby of collecting formal shoes as he has around more than 100 proper shoes. What complements his look are his beautiful brown hair and black eyes.
Dave Chisnall: Net Worth
Unfortunately, we don't know the exact amount of money Dave has earned in his two-decades-long career, but he earns around $80k to $100k a year.
Furthermore, it is assumed that he has a net worth of $1 million to $5 million. His primary source of income is the prize money he earns from many tournaments. Apart from that, he also earns from brand deals and endorsements.
However, we will update you if we find any information on Dave's expenditure, property, or car collection.
Dave Chisnall: Personal Life
Chisnall is happily married to Michaela Davis. This duo exchanged vows on January 14, 2017, in a private ceremony where Dave and Michaela invited only their friends and family.
About Dave and Davis' love story, the couple met at a darts tournament in 2010.
Davis is also a Dart player who plays for Smokey O'Connor's pub in the Morecambe darts league. The guests at their wedding were given darts flights to thank them for being part of their marriage.
However, it took them a long time to exchange their rings as their daughter Lexie Rose was born in 2011, six years before their marriage. They also welcomed their son, Parker Owen, in October 2021.
But prior to the bright event, an agonizing moment knocked on his door. In February 2021, Dave lost his mother. However, he is recovering from the immense loss and trying to make her proud every day.
Social Media Presence
Dave is very much active on social media. He keeps posting about his family and keeps vacationing in different places.
Apart from that, he keeps posting motivational posts to motivate his followers.
Besides, on his Twitter, he has over 111.9K followers. But on Instagram, he has only 3.6 K followers, and on his official Facebook page, he has around 12k followers.
Dive into Gary Anderson's Bio: Career Highlights & Controversies>>
Frequently Asked Questions (FAQs)
Is Dave Chisnall planning to retire?
No, he is not, and he does not have plans to retire soon. Instead, he is currently busy making his game plan even better.
How did he get the nickname Chizzy?
He got his nickname from his work as a carpenter, as he belonged to a family of carpenters. But many think it is derived from his surname, which is not valid.