David Dellucci, a former American professional baseball player, is married to the talented model and actress Rachel Reynolds.
Rachel is well-known for her work as a model and well known for her role on the popular television game show "The Price is Right."
The couple tied the knot in 2010 and welcomed a beautiful daughter, Ruby Rey Dellucci, on February 13, 2013.
Moreover, Rachel's maiden name, Reynolds, was used as Ruby's middle name as a tribute to her family.
Growing up, David Dellucci was a standout athlete during high school. He earned the Most Valuable Player honors in both baseball and football at Catholic High in Baton Rouge.
Later, Dellucci played four seasons at the University of Mississippi (Ole Miss), where he was named an All-Southeastern Conference (SEC) selection in 1994 and 1995.
The former baseball outfielder then played 13 seasons in the MLB for seven teams.
After retiring from baseball, he transitioned into a broadcasting career and became a color commentator for various sports networks, including Sports South, ESPN3, Atlantic Sun TV, and CST.
Moreover, Dellucci is not only an accomplished athlete but also deeply involved in various charitable and community activities.
He has supported organizations such as Easter Seals, Special Olympics, the Children with AIDS Foundation, and the Make-A-Wish Foundation.
David Dellucci Wife, Rachel Reynolds
David Dellucii's wife, Rachel Reynolds, was born in Mandeville, Louisiana, and attended Louisiana State University.
There, she pursued a degree in Public Relations and even showcased her athletic abilities by participating in the university's track-and-field team.
While studying, she worked as a cashier to supplement her income and eventually pursued a career in modeling.
In 2002, Rachel auditioned for the hosting role on the E! travel series "Wild On!" Although she made a lasting impression and reached the finals, she lost to Cindy Taylor.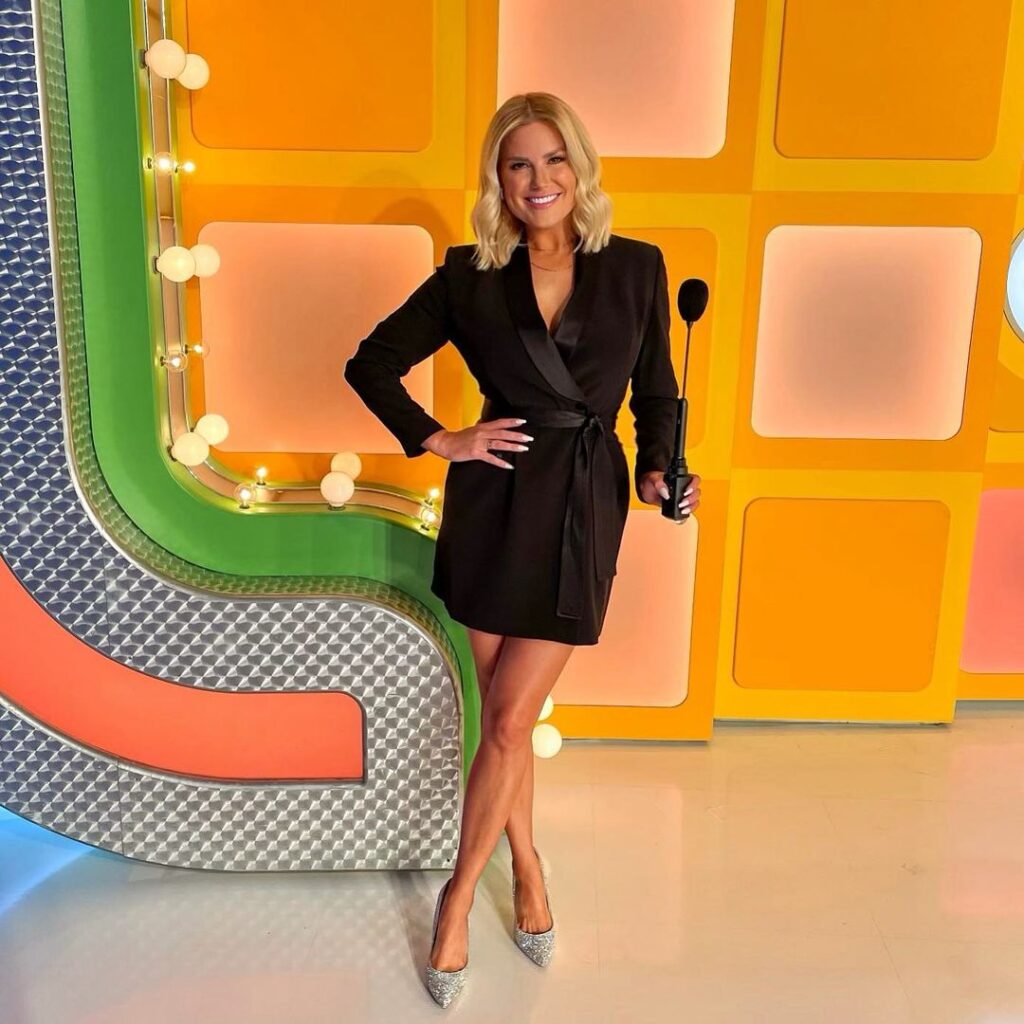 However, her career took a significant turn when she auditioned to become one of Bob Barker's Beauties on the game show "The Price is Right." Her first appearance on the show aired on June 6, 2003.
Apart from her work on "The Price is Right," Rachel pursued modeling opportunities, including being a featured model for Venus Swimwear and appearing on the covers of Fitness RX magazine.
She also made guest appearances on various TV shows, such as "The Bold and the Beautiful," "The Ellen DeGeneres Show," "How I Met Your Mother," and televised broadcasts of the Emmy Awards.
Like her husband, Rachel also has a successful career and has established herself as a model and actress.
Married Life And Kids
David Dellucci married Rachel Reynolds in 2010. Moreover, several episodes have also featured their relationship on the The Price is Right show.
Their first appearance together was on an engagement episode in 2010 when David modeled a tuxedo.
They again appeared on the show in September 2012 to announce their first pregnancy.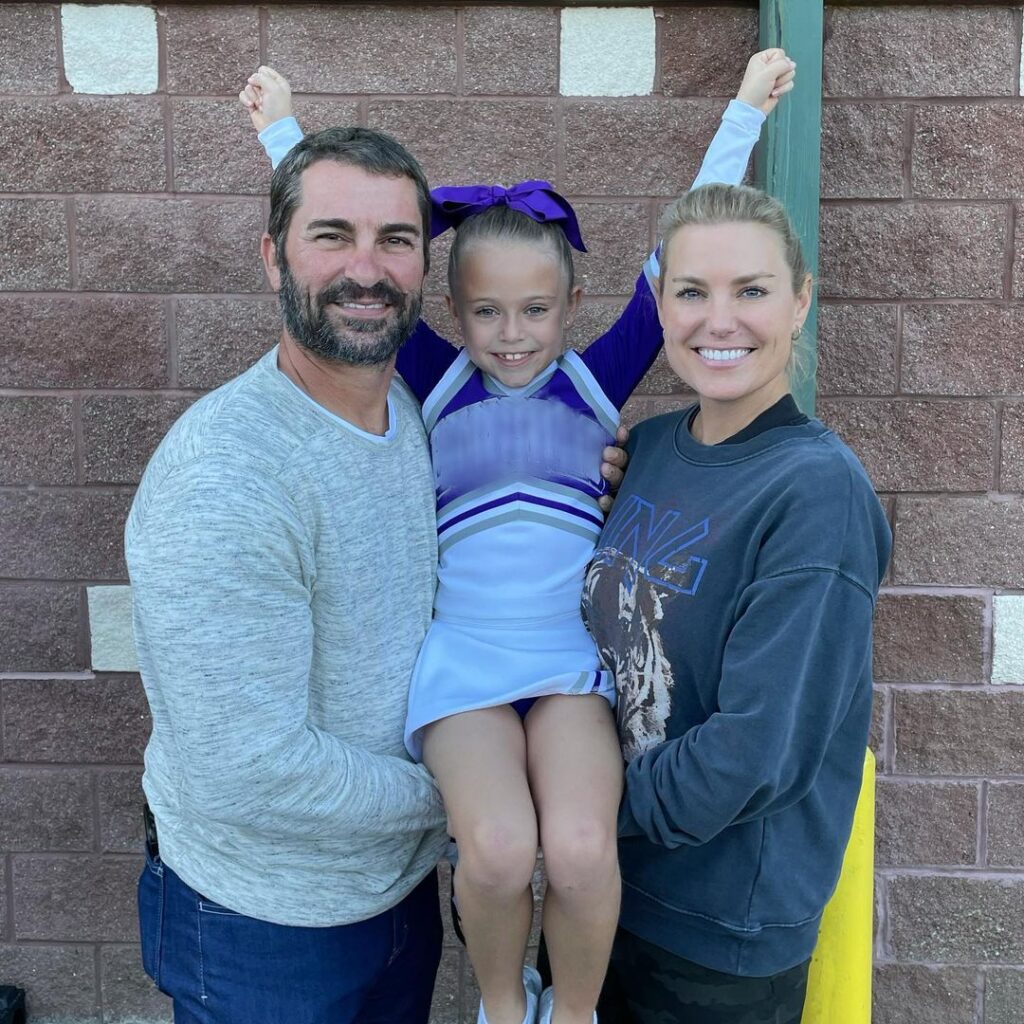 They were blessed with a beautiful daughter, Ruby Rey Dellucci, on February 13, 2013.
Ruby is following in her father's footsteps as she is also passionate about sports and is a dedicated cheerleader at her school.
Her talents were displayed in 2021 when she performed at Disney's Wide World of Sports Complex, showcasing her athletic skills.
Frequently Asked Questions (FAQs)
1. Who Is The Wife Of David Dellucci?
David Delluci tied the knot with Rachel Reynolds in 2010.