DeMarre Carroll is an American-born professional basketball player who plays in the National Basketball Association (NBA) League. The player last appeared on the court for the Houston Rockets in 2020.
The veteran small forward has already spent over a decade playing for numerous teams such as Atlanta Hawks, Utah Jazz, Brooklyn Nets, etc., among many others in the NBA.
Caroll initially played college basketball for the Vanderbilt Commodores. However, he switched to the University of Missouri to play further after his sophomore year.
In about five years of his college career, he improved as a player despite facing numerous obstacles. Undoubtedly, his hard work and passion for the game eventually let him through the 2009 NBA draft.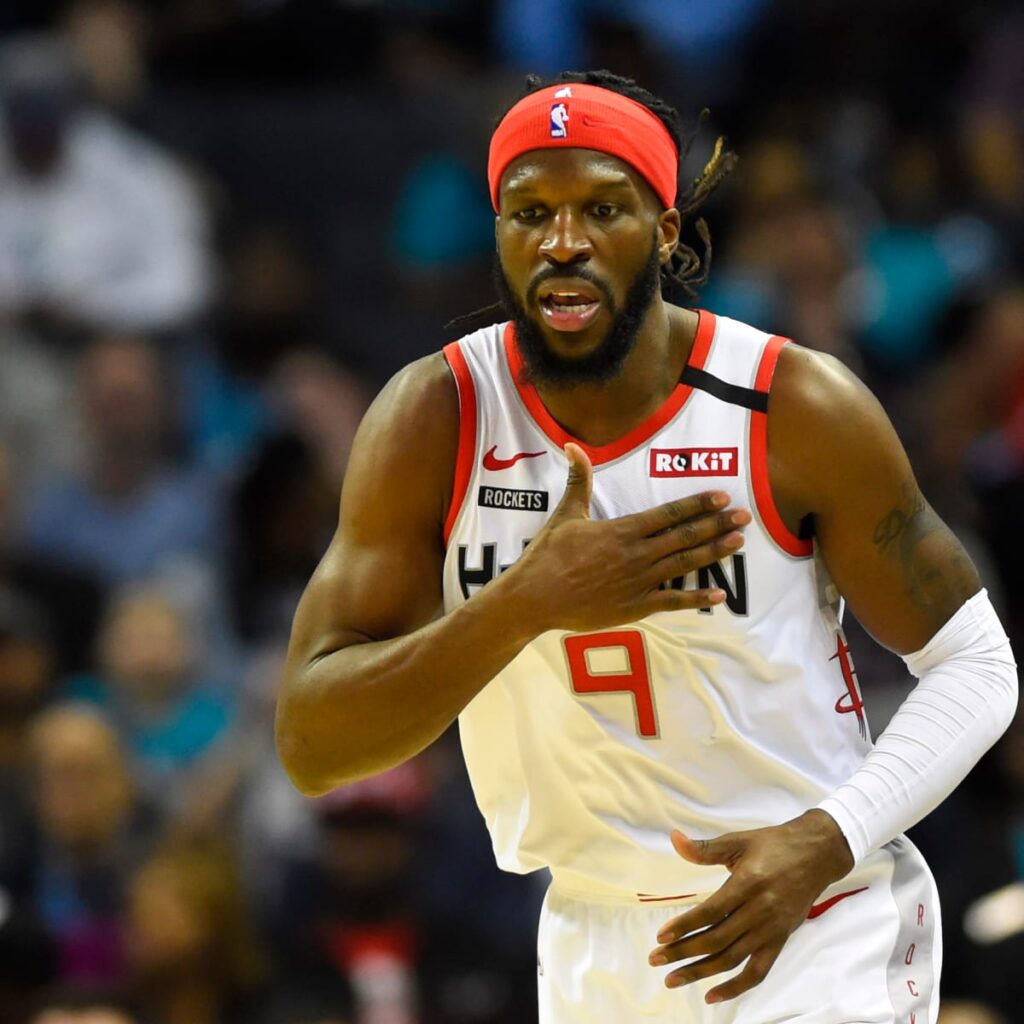 Caroll stood out as one of the most successful forwards in the NBA for many years with his fantastic tricks and techniques to score points whenever his team needed the most.
Moreover, his proficiency in defense and passing earned him enormous prestige among his fans.
The point-scoring machine remains a free agent and looks forward to spending more years in the NBA. However, no teams have picked him since his last stint with the Rockets in 2020.
Is Carroll still likable enough to lure some NBA teams into a new deal with him? Or will he retire? That we will soon find out.
Quick Facts
Full Name
DeMarre LaEdrick Carroll
Known As
DeMarre Carroll
Date of Birth
July 27, 1986
Birth Place
Birmingham, Alabama, the USA
Nick Name
Junkyard Dog
Religion
Christianity
Nationality
American
Zodiac Sign
Leo
Age

36

years old
Height
1.98 m (6 feet 6 inches)
Weight
215 lb (98 kg)
Hair Color
Black
Eye Color
Black
Build
Athletic
Father's Name
Edward Carroll
Mother's Name
Cynthia Carroll
Siblings
Two brothers and a sister
Siblings' Name
DeAndre, Delonte and DeSharne Carroll
Education

John Carroll Catholic High School (Birmingham, Alabama)
Vanderbilt University (Nashville, Tennessee)
University of Missouri (Columbia, Missouri)

Marital Status
Married
Sexual Orientation
Straight
Wife's Name
Iesha Carroll
Kid
A son and a daughter
Kids' Names
Amare Isaiah Carroll (son), Lailah Carroll (daughter)
Profession
Professional basketball player
NBA Draft
2009
Position
Small forward
League
National Basketball Association (NBA)
Active Years
(2009–present)
Net Worth
$35 million
Currently plays for
None/ currently a free agent
Former clubs

Memphis Grizzlies
Houston Rockets
Denver Nuggets
Atlanta Hawks
Utah Jazz
Toronto Raptors
Brooklyn Nets
San Antonio Spurs

Jersey Number (Recent)
9 (Most recent)
Career Highlights & Awards

First-team All-Big 12 (2009)
NBA Player of the Month (January 2015)

Social Media
Instagram, Twitter
Merch
Card, Pants, and Signed photo
Last Update

June, 2023
Early Life, Family & Education
DeMarre LaEdrick Carroll was born in Birmingham, Alabama, on July 27, 1986. Both his parents, Edward Carroll and Cynthia Carroll were from Alabama.
DeMarre grew up in Birmingham and enrolled in John Carroll Catholic High School. Most of his friends he made there were interested in basketball, and he was no different. So, he soon started playing basketball for his school team.
The famous veteran point guard, Ronald Steele, was his teammate during high school. Carroll and his teammates had early success when they won Alabama 6A titles for their team.
Moreover, he earned several honors and accolades as a young high school kid, which boosted his confidence. For leading his team to win consecutive state titles, he was named first-team All-State and MVP in High School 6A Finals.
He had the strong support of his family members, especially his mother. Besides his study hours, he was free to practice basketball with the young boys in his locality, who upgraded his skills.
Moving onto his stats in high school, he had 17.8 points and 9.1 rebounds per game in his junior year. John Carroll won the state championship with a 36-0 record with his unsurpassed contribution.
He further improved his gameplay in his senior year. He averaged 19.7 points and 10.7 rebounds per game this season. Consequently, Rivals.com named him a three-star recruit, placing him as the 148th-best player in the country in 2004.
Carroll spent his childhood years happily with three of his siblings in the household. He has two younger brothers, DeAndre and Delonte, and a younger sister, DeSharne Carroll.
After high school, he joined Vanderbilt University to pursue higher education.
<<< 12 Best Teams in NBA History >>>
DeMarre Carroll | Career
College Career
DeMarre Carroll went to Vanderbilt University in Tennessee to play college basketball. However, he did not do well in his first year. He just had 4.0 points and 3.8 rebounds per game, playing 34 matches.
However, he showed drastic improvement in his second year. He averaged 10.8 points and 6.4 rebounds per game as a sophomore.
Meanwhile, he was diagnosed with liver disease after his second year and did not appear in any games in 2006. He complained that he also had an allergy, and it became extremely hard for him to play.
Moreover, he announced another surprising decision after having a successful second season at Vanderbilt. Carroll transferred to the University of Missouri to continue his junior and senior years.
After a long gap, he returned to the court, appearing in Missouri Tigers men's jersey. The small forward appeared in 32 games averaging 13.0 points and 6.7 rebounds per game.
Sadly, he got caught up in a fight at a nightclub on July 5, 2007, and missed many games the same season.
DeMarre got more confident in the last season and had his best performance in that season of his entire college career. He averaged 16.6 points and 7.2 rebounds per game, playing 38 games.
<<< Rodney Hood Bio: NBA, Net Worth & Injury >>>
Moreover, his performance led his team to the Elite Eight of the NCAA Men's Basketball Tournament in 2009. The spectators named him "Junkyard Dog" due to his aggressive gameplay during that tournament.
Professional Career
Initial NBA Years
After completing college, DeMarre went for the NBA draft the same year he passed. The Memphis Grizzlies chose him in the first round as its 27th pick. The club trusted him, so he played many matches in his rookie season.
However, his stats were not good, considering he played 71 matches in the 2009-10 season.
Carroll appeared in the NBA D-League for the Dakota Wizards the following year before being traded to the Houston Rockets in early 2011.
After a few months, the Rockets released him without playing any matches for the club.
Following his release, another NBA club Denver Nuggets invited DeMarre to their training sessions. However, they did not initially offer him a guaranteed contract. As a result, he joined the club briefly for the 2011-12 season and played four regular-season games.
He did not have good stats until he joined the Atlanta Hawks for the 2013-14 season. However, he had some grip over his gameplay at the Utah Jazz. There, he averaged 6.0 points and 2.8 rebounds per game this season.
Stable Seasons and Eventual Downfall
Atlanta Hawks signed him on August 3, 2013. While there, he averaged 11.1 points and 5.5 games, playing 27 matches in his first season for the club.
Similarly, he improved his game averaging 12.6 points and 5.3 rebounds per game in the 2014-15 season.
He signed with the Toronto Raptors for the 2015-16 season on July 9, 2015. After having stable time to gear up in the Hawks, he gained confidence during the Raptors' games.
He debuted for the Raptors on October 28, 2015, against Indiana Pacers, in which he scored 14 points and 8 rebounds.
Even though he missed many matches after December 2015 due to a knee injury, he averaged 11.0 points and 8.9 rebounds per game in the 2015-16 and 2016-17 seasons, respectively.
After two seasons at the Raptors, the club traded him to the Brooklyn Nets for Justin Hamilton. He enjoyed some good time in the Nets for about two years and then again went on a run.
San Antonio Spurs let him play for about six months before being waived. He last signed with the Rockets, his former club, and played some matches in 2020.
As of now, he has not appeared in a game for any club and remains a free agent.
Net Worth, Salary & Career Earnings
DeMarre has an estimated net worth of around $35 million.
The American athlete mostly earns through league games. Carroll received an annual salary of $1.2 million during his rookie season.
His salary drastically increased in the years he played for the Raptors. He earned about $28 million for two years with the Toronto Raptors. Similarly, Brooklyn Nets paid him around $30 million from 2017 to 2019.
He has earned more than $80 million throughout his NBA career.
Moreover, Carroll made a lot of money through endorsements from several brands and official merch sales.
Awards & Achievements
Some of the awards and accolades DeMarre Carroll achieved during his playing career are:
First-team All-Big 12 (2009)
NBA Player of the Month (January 2015)
Big 12 Men's Basketball Tournament MVP (2009)
High School 6A Finals MVP (2004)
Academic All-Big 12 Team (2009)
DeMarre Carroll | Wife & Kids
DeMarre Carroll is married to his longtime girlfriend, Iesha. Carroll and Iesha met in 2013 when he was quite new in the NBA.
The lovebirds dated for around two years before getting married. Iesha used to show up during his game and support him frequently. The duo married in the presence of close relatives and friends in 2015, just a day before he signed with the Toronto Raptors.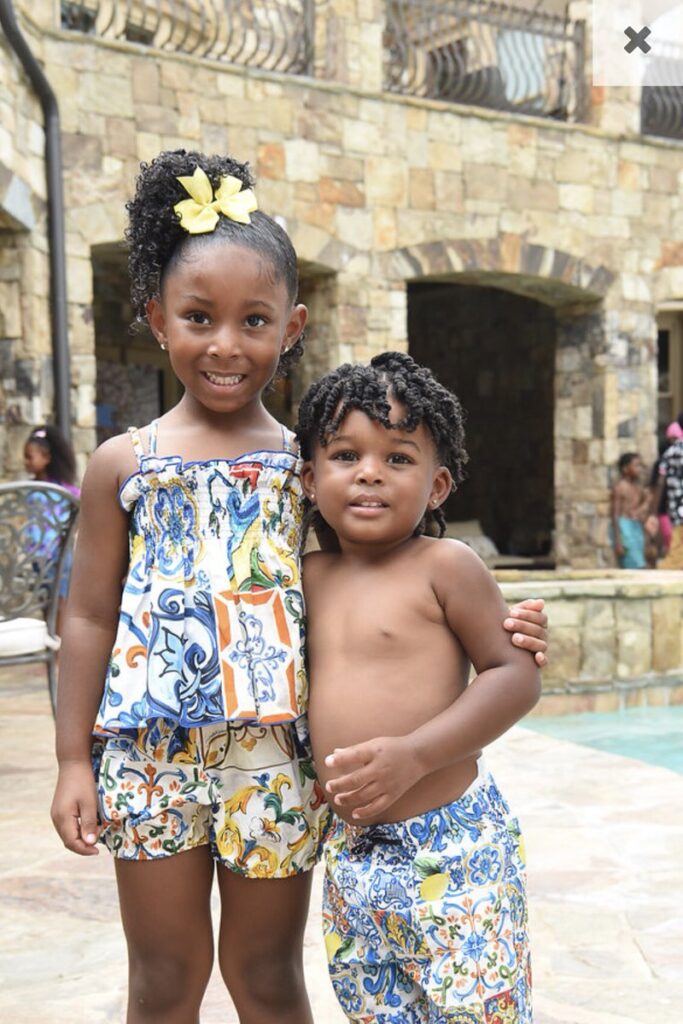 The lovely couple had already given birth to a baby girl, Lailah Carroll, in 2014. Their son was born in Toronto while Carroll played for the Raptors in 2016. They have named their son Amare Isiah Carroll.
As the player is currently not playing for any team, they frequently travel and spend quality time together. They have even posted many pictures of their vacations on social media handles.
Therefore, the player is delighted with his family life.
Age, Weight & Height
As of 2023, DeMarre Carroll is 36 years of age. He celebrates his birthday on July 27 every year.
Talking about his body features, he has an athletic physique which has helped him a lot as a basketball player. In addition, he maintains his body by regularly going to the gym and following a healthy diet.
He is a vegetarian.
Moreover, he stands 1.98 m (6 feet 6 inches) tall and weighs approximately 215 lb (98 kg). In addition, he has black-colored hair and black eyes.
DeMarre Carroll on Social Media
Instagram: 202k Followers
Twitter: 87.3k Followers
<<< Dennis Schroder Bio: Career, Relation, Salary & Net Worth >>>
Frequently Asked Questions (FAQs)
What happened to DeMarre Carroll?
DeMarre Carroll is enjoying spare time with his family members. The small forward is a free agent and has not signed for any clubs yet. It is still unclear whether Carroll will play or not in the NBA again.
Where is DeMarre Carroll playing?
DeMarre Carroll, as it seems, is not playing anywhere currently. However, different websites mention that his current team is Houston Rockets. But, the player has not appeared in any games for the Rockets since 2020.