The Grizzlies point guard Derrick Rose will always be mama's boy to his mother Brenda Rose. She raised him and his elder brothers as a single parent of four kids.
Derrick may be the 2011 NBA MVP awardee, but for him, his mother, Brenda, is the MVP of his life.
Throughout these years, Rose's mom has been his supporter, mentor & consultant, leading him from a challenging Englewood neighborhood to the NBA grounds.
Not to mention, Brenda Rose often made her way to the stands when her son played for the Chicago Bulls.
Even after the NBA team flips to another state, she occasionally pays visits to her son with her cheers on big games.
Born on October 4, 1988, Derrick Martell Rose is an American basketball player who is currently on a contract with the Memphis Grizzlies of the NBA. They signed him on July 3, 2023.
Previously, he played for the New York Knicks from 2021 to 2023 before they denied the $15.60 million club option making him a free agent.
Rose was the 1st overall pick in the 2008 NBA draft by the Chicago Bulls (2008-16); he was the same year draftee as Michael Beasley, Russell Westbrook & Kevin Love.
With the Bulls, he became a three-time NBA All-Star and the 2011 NBA Most Valuable Player.
The University of Memphis alumnus played his freshman year (2007-08) for the Memphis Tigers before going for the NBA draft.
Derrick Rose Mother, Brenda Rose: A Single Parent Of Four
The former Chicago Bulls player was born as the youngest of four kids to his mother Brenda Rose.
Though the details about his biological father remain a mystery to date.
It was Brenda who raised Derrick & his elder brothers: Allan, Reggie, and Dwayne, as a single parent in the Englewood area of Chicago's South Side.
Their residence was considered one of the most dangerous neighborhoods. It was all Brenda who protected & kept her kids from bad influence.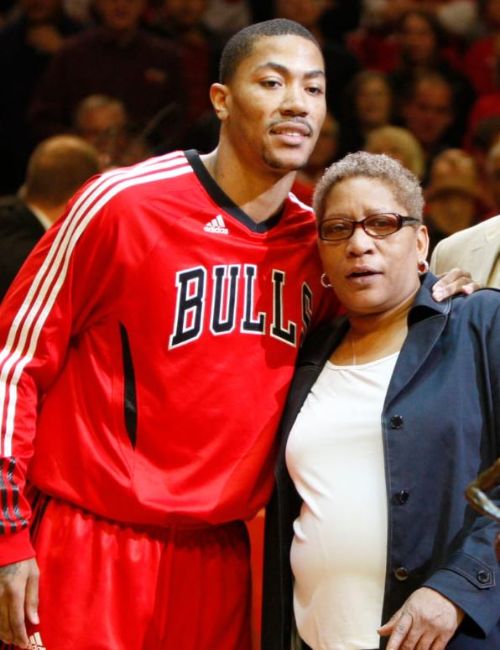 Despite lacking a fatherly figure, Derrick Rose's brothers never led him to believe so.
They even taught him in & outs of basketball that would see him dream of the NBA.
With Derick's increasing popularity in his early life among Chicago's basketball circles, she feared that he would be exploited because of outside parties like street agents.
Well, Rose's brothers stood for him & provided him with support & protection as he strived for basketball success.
Tribute To His Mother
There is no denying that Derrick & his mother, Brenda, share a special bond.
When Rose was named the 2011 NBA MVP, the mother-son moment stole the whole show.
He became the youngest player in history to win the NBA Most Valuable Player award & the second Chicago Bulls player to earn the honor (after Michael Jordan).
The NBA player thanked his mom with an MVP speech at the podium while his mother shed tears of joy on the United Center court.
Moreover, in 2015, with Adidas, he released a D Rose 5 Boost signature basketball shoe named "Brenda" as a tribute to his mom.
Memphis Grizzlies Signed Derrick Rose- Contract Value?
Derrick Rose's career trajectory may have been a bit sluggish comparatively in the present years, but it won't stop him from finding the best for him.
The two-time FIBA gold medalist became a free agent after the Knicks declined a club option of $15.6 million on June 24, 2023, for the 2023-24 season.
It raised possible new signings of Rose, with Memphis Grizzlies showing interest in penning him into the roster.
On July 3, 2023, the Grizzlies signed him on a two-year $6.55 million deal that works through the 2023-24 & 2024-25 seasons.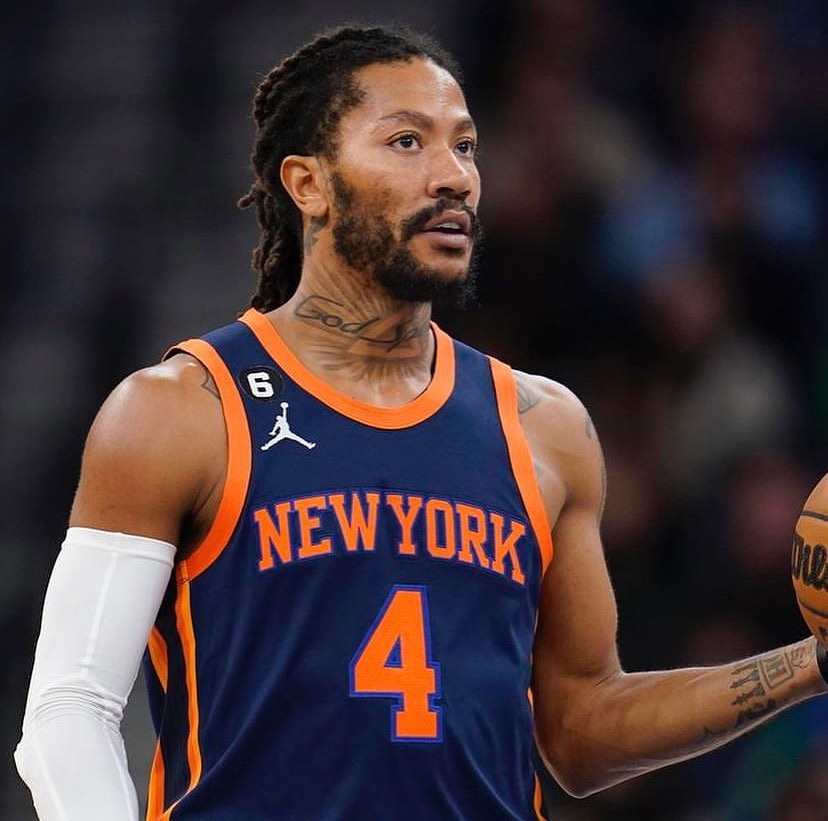 In the 2022-23 NBA regular season, the Memphis Grizzlies were the second seed in the Western Conference with a 51-31.
However, they lost to the LA Lakers with a 2-4 game series in the first round of the 2023 NBA playoffs.
Due to injuries, Rose could not perform well in the previous season & played in only 27 games averaging 5.6 points, 1.5 rebounds & 1.7 assists per game.