Five-time WNBA All-Star DeWanna Bonner has been making waves in the WNBA for a long time now. Amid her soaring popularity, fans are curious to learn about DeWanna Bonner net worth.
DeWanna is ranked on the list of highest-paid women's basketball players and constantly makes media headlines for her athletic prowess.
In this article, we will learn about the Connecticut player's net worth while exploring her salary and contract details with the team.
DeWanna Bonner, born on August 21, 1987, is a renowned American-Macedonian professional basketball player. Currently, she plays for the Connecticut Sun in the WNBA.
Hailing from Fairfield, Alabama, Bonner's journey to basketball stardom began in her high school days at Fairfield High School.
She was honored as the USA Today Junior All-American and Gatorade Alabama Player of the Year during high school.
Similarly, Bonner carved out an impressive legacy as she pursued college basketball at Auburn University.
Following her remarkable college career, Bonner was drafted by the Phoenix Mercury as the fifth overall pick in the 2009 WNBA draft.
A two-time WNBA Champion with the Mercury, she was traded to the Connecticut Sun in February 2020.
DeWanna Bonner Net Worth
When it comes to Bonner's net worth, her career has been nothing short of successful in the world of basketball.
Evidently, her earnings primarily stem from her basketball career and various endorsement deals.
As a prominent WNBA player, Bonner has likely attracted numerous brands eager to form partnerships with her, resulting in lucrative endorsement deals.
As of 2023, DeWanna Bonner's estimated net worth stands at about substantial $5 million.
This impressive financial figure reflects the significant investment she has made in her career over the past decade. It also solidifies her position as one of the WNBA's top earners.
Connecticut Sun Salary & Contract
Regarding her Connecticut Sun salary and contract, Bonner ranks among the highest-paid basketball players in the league.
She stands shoulder to shoulder with elite players like Elena Delle Donne in terms of her yearly earrings in the WNBA.
In February 2020, Bonner inked a four-year, $899,480 contract with the Phoenix Mercury. The contract included $899,480 guaranteed and an annual average salary of $224,870.
However, in the same month, she was signed and traded to the Connecticut Sun. But, the player ensured that she continued to earn in line with her previous contract during her tenure with the Sun.
In 2023, Bonner is set to receive a base salary of $234,350, with a corresponding cap hit of $234,350.
DeWanna Bonner: Relationship & Kids
Beyond her basketball career and financial success, Bonner's personal life has also garnered attention.
DeWanna Bonner was once married to fellow WNBA player Candice Dupree, with their union taking place in November 2014.
The couple shared the court as teammates when Candice played for the Phoenix Mercury.
In July 2017, the couple welcomed twin daughters, Cali and Demi, born at IU Health North Hospital.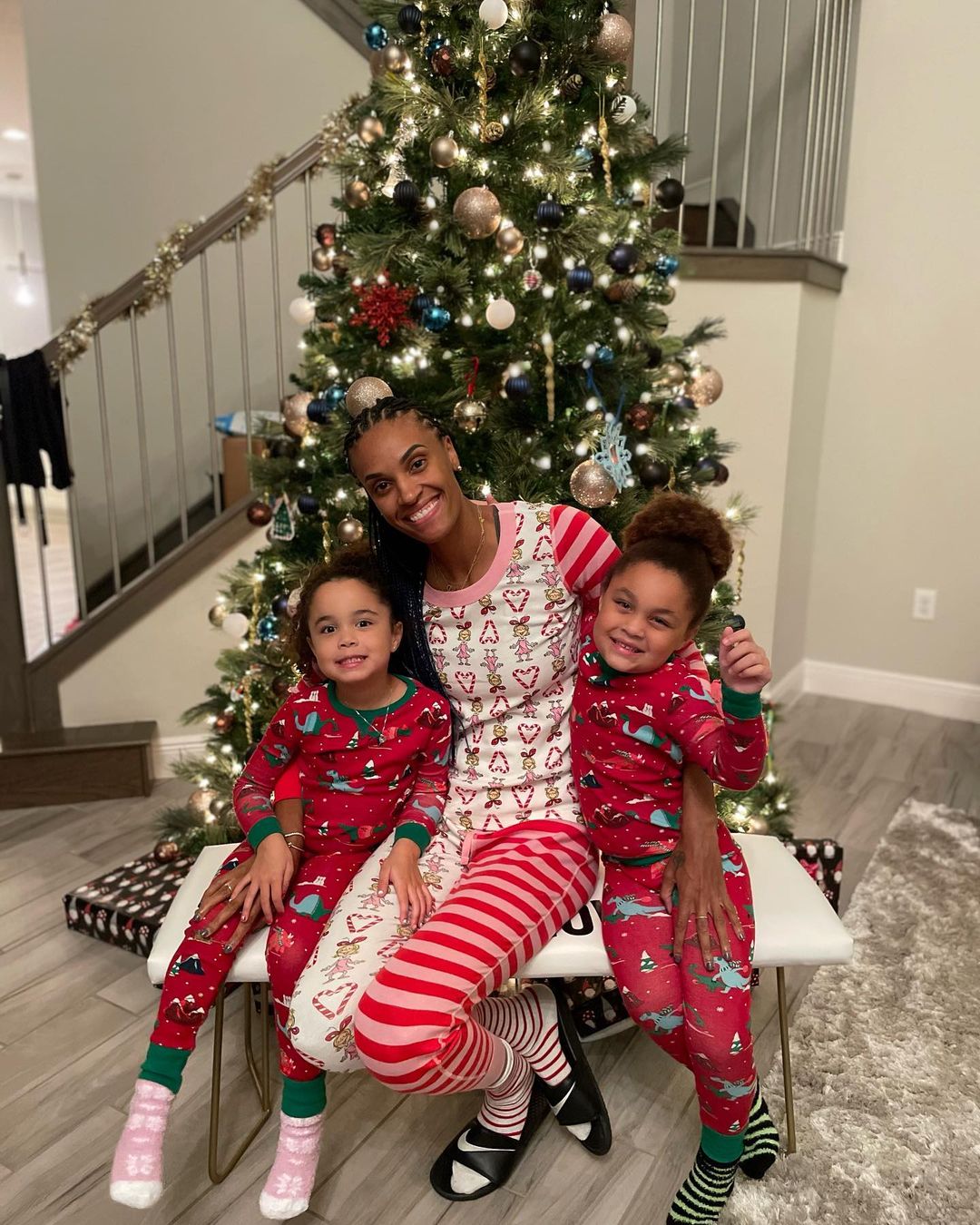 However, despite their shared love for basketball and their beautiful family, Bonner and Dupree's marriage ultimately ended.
The details surrounding their separation remain private, with neither party publicly disclosing the reasons for their split.
In a surprising twist, DeWanna Bonner has found love once again within the realm of professional basketball.
In February 2021, she made her relationship with her Connecticut Sun teammate, Alyssa Thomas, public. The two have been romantically involved since August 2020.
As of July 2023, Bonner is engaged to Alyssa Thomas, marking a new chapter in her personal life.
Frequently Asked Question
What is DeWanna Bonner Net Worth?
DeWanna Bonner Net Worth is about $5 million as of 2023.