Yes, the Seattle Seahawks wide receiver DK Metcalf is dating American singer, dancer, and songwriter Normani.
After weeks of anticipation and rumors, Normani has finally put an end to the speculation surrounding her love life.
In a heartwarming and subtly revealing post on her Instagram stories, the former Fifth Harmony singer confirmed her romantic involvement with none other than Seattle Seahawks player DK Metcalf.
The picture captured a sweet moment between the two, with Metcalf planting a gentle kiss on Normani's cheek as they attended the wedding of Metcalf's fellow teammate Tyler Lockett.
The confirmation of their relationship sent fans into a frenzy as they eagerly shared their excitement and support for the newfound couple.
DK Metcalf, equally thrilled, mirrored Normani's sentiment by sharing the same captivating photo on his own Instagram stories.
It was a clear declaration of their affection for one another, leaving no room for doubt or speculation.
DK Metcalf Girlfriend: Is The Seattle Seahawks WR Dating Normani?
The romance between Normani and DK Metcalf continues to captivate fans as new details emerge about their blossoming relationship.
Fueling the dating rumors that initially sparked in June when they were spotted dining together in Los Angeles, the duo attended Metcalf's friend's wedding and appeared undeniably cozy.
Though neither of them has officially commented on their relationship status, their actions at the wedding spoke volumes.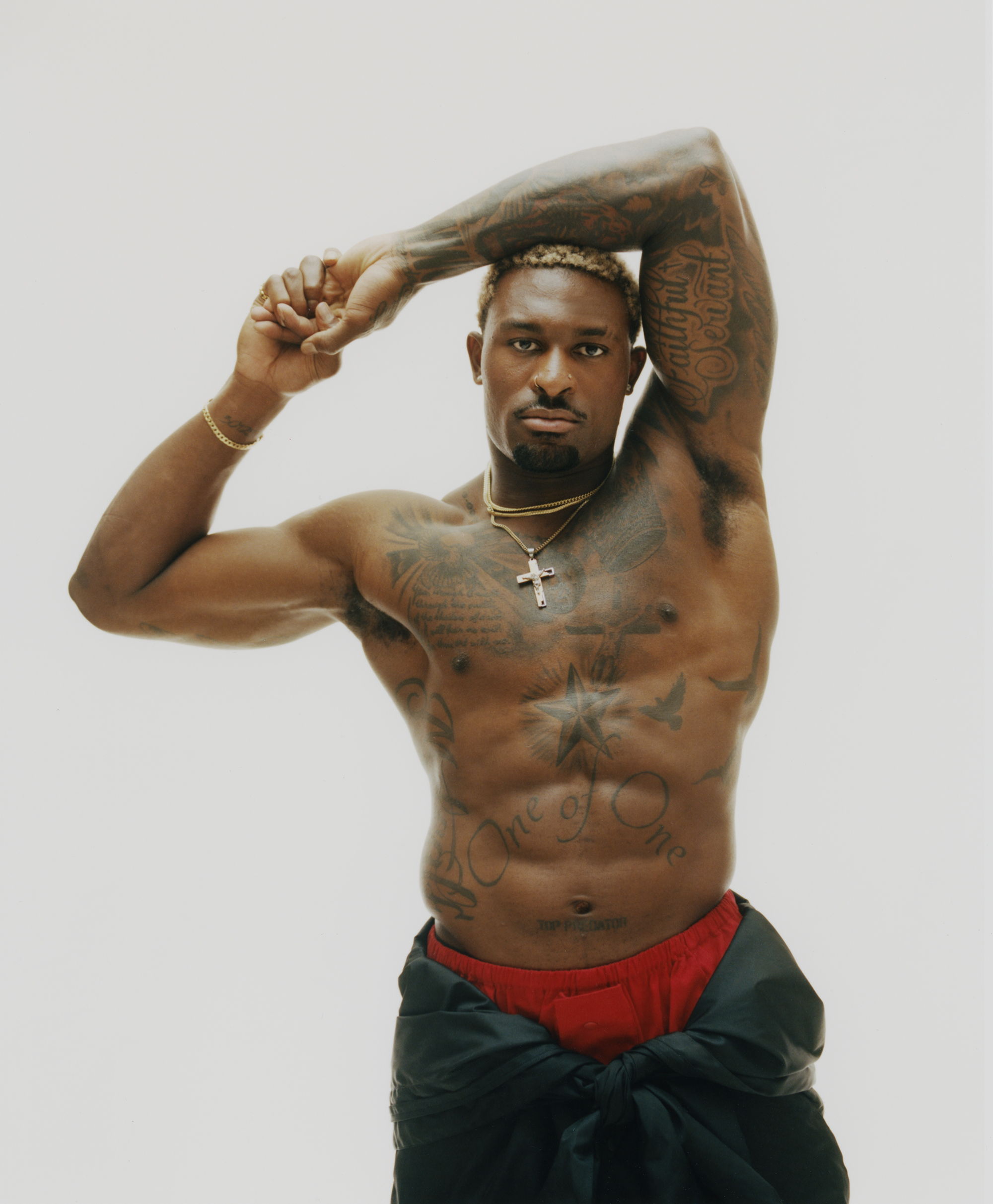 Adding to the excitement, a fan account on Instagram reshared a video originally posted by Russell Wilson, in which the couple could be seen dancing closely.
Normani, holding an orange drink in one hand, exuded pure happiness as they twirled on the dance floor.
Not only did their affectionate gestures solidify their relationship, but their impeccable style also turned heads at the wedding.
Normani wowed in a stunning black dress that hugged her curves, featuring intricate corset detailing at the waist, accentuating her incredible figure.
Normani's Relationships
Throughout her career, Normani has often found herself at the center of dating rumors. However, she has made a conscious effort to keep her personal life private and away from the prying eyes of the public.
In a candid interview with Rolling Stone in 2018, she opened up about her approach to relationships, shedding light on her cautious nature when it comes to matters of the heart.
Normani revealed that she tends to adopt a reserved stance at the beginning of new relationships.
Rather than diving headfirst, she prefers to observe and analyze people, trying to decipher their true intentions.
This cautious approach allows her to protect herself and her emotions, understanding that vulnerability should only be shared with someone deserving of her trust.
The singer emphasized the importance of women safeguarding their hearts and maintaining a level of self-protection.