Many fans often query if the Canadian tennis star Denis Shapovalov has a sister, but actually, he doesn't. Instead, he has an elder brother Evgeniy.
Shapovalov competes in the ATP and achieved the highest-ever ranking of #10 in singles in September 2020. As of this writing, he stands #27 in the world rankings in singles.
Turned professional in 2017, Denis Shapovalov, with one ATP Tour singles title, has a singles record of 175–145 & a doubles record of 54-51.
So far, he is yet to win any Grand Slam title, but he made his best cut in the 2021 Wimbledon Open, where he was a semi-finalist before losing to Novak Djokovic.
In the 2023 Australian Open, the Canadian-born lost to Hubert Hurkacz in the third round. In the finale of the tournament, Djokovic defeated Stefanos Tsitsipas in three straight sets to claim the trophy.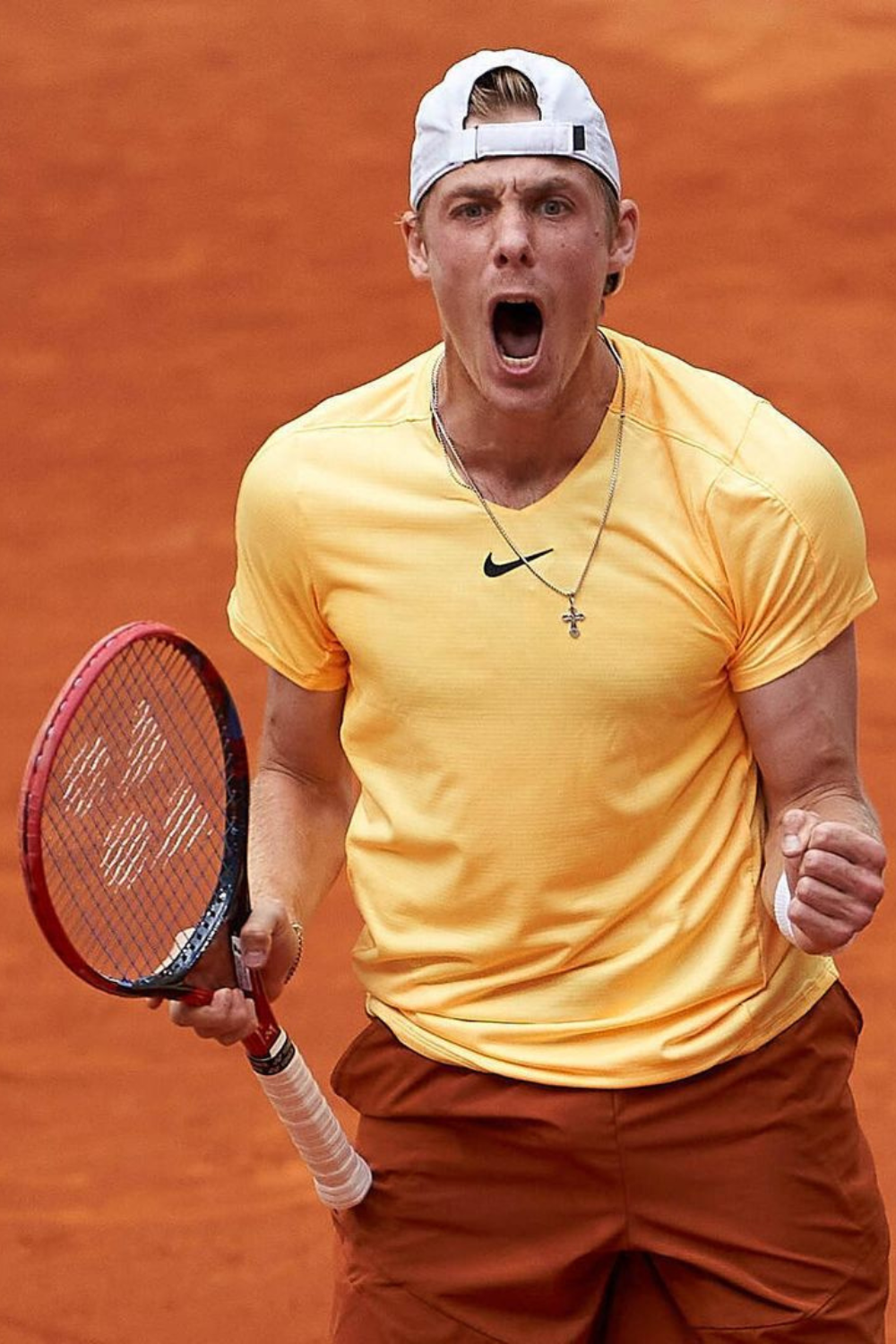 Besides these, he has achieved several awards and recognitions throughout his career.
Also, he was named the ATP Star of Tomorrow in 2017, an award given to the youngest player in the top 100 rankings.
He was also named the Tennis Canada Male Player of the Year in 2017. In 2019, he reached the finals of the Paris Masters tournament, becoming the youngest ATP Masters finalist in history.
Additionally, he has represented Canada in the Davis Cup and has won a number of Challenger and Future tournaments throughout his career.
Denis Shapovalov Brother Evgeniy Shapovalov
Although Denis Shapovalov, the Canadian tennis player, does not have a sister, he has an older brother named Evgeniy Shapovalov.
Although Evgeniy is an older sibling, however, his actual age has not been disclosed.
Both brothers were born in Tel Aviv, Israel, but the family moved to Canada before Denis' first birthday.
Evgeniy is also a tennis player and served as an inspiration to Denis. He trained his younger brother in his early days.
Denis would usually accompany Evgeniy and their mother to the educational gathering and learn from them when he was younger.
Evgeniy is out of the media and kept his life private, so there is not much information available.
Shapovalov's Family
Denis Shapovalov was born on April 15, 1999, in Tel Aviv-Yafo, Israel, and is 24 years old as of 2023.
His parents are Viktor Shapovalov, a Russian, and Tessa Shapovalov, a Ukrainian.
Shapovalov and his father have a good relationship. He has been a rock for Shapovalov since the beginning of his road to becoming a successful tennis player. However, little is known about him because he has a private social status.
When the Soviet Union collapsed, his mother moved to Israel with his father and later became a tennis coach there. As a result, it would not be incorrect to say that tennis is in Denis Shapovalov's blood.
Shapovalov started playing tennis at the age of five, and his mother opened a tennis academy in Vaughan to help her son and others.
She owns a tennis academy in Canada and is also a professional tennis coach, mostly educating young athletes and helping them to develop their skills.
She was also a tennis player in her early days and represented the Soviet Union.
Due to his family background, Shapovalov is bilingual and can speak Russian fluently, which led him to give his first-ever interview in Russian.
Denis Shapovalov's girlfriend is Mirjam Bjorklund, a Swedish tennis player born in 1998 in Stockholm, Sweden. They are in a relationship for about 4 years. They celebrated their three-year anniversary on 26th June 2022.
She also made it into the top 300 in the WTA rankings but has since slid slightly. Mirjam and Denis both play tennis all over the world and occasionally practice together.