No, Jimmy Garoppolo does not have any sisters, but he has three brothers. His younger brother is Billy Garoppolo, and his older brothers are Tony Garoppolo Jr. and Mike Garoppolo.
James Richard Garoppolo, better known as "Jimmy G," plays quarterback for the National Football League's (NFL) Las Vegas Raiders.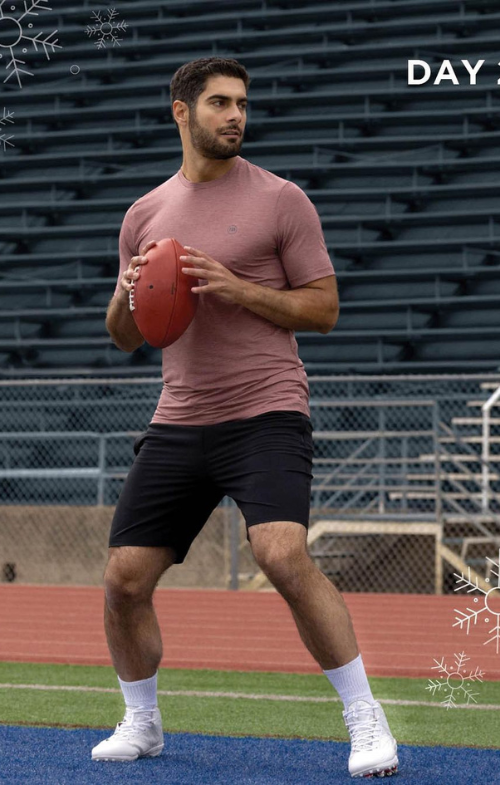 His career passing yards and touchdowns set school records while he was a college football player at Eastern Illinois, where he also received the Walter Payton Award as a senior.
The New England Patriots selected Garoppolo in the second round of the 2014 NFL Draft, and he played for them for his first four seasons as Tom Brady's backup.
Does Jimmy Garoppolo Have A Sister?
No, Jimmy does not have a sister but has three brothers.
Tony, Mike, and Billy are Jimmy G's three brothers. Although James Garoppolo is well-known for being a professional football player, his brothers have all achieved success in their respective fields.
Tony Garoppolo Jr. is the eldest of the Garoppolo brothers and is an architect. He has worked as Senior Design Professional in San Francisco, California, since 2018.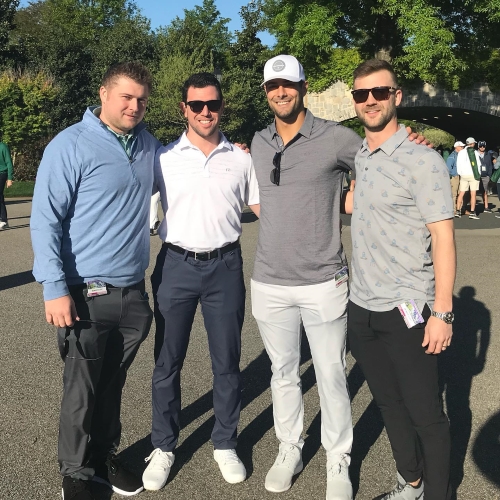 Mike Garoppolo is the second elder brother of Jimmy, who is a teacher. He is working as Physical Welfare Instructor at Niles North High School.
He graduated from Rolling Meadows High School and then pursued a Bachelor of Science Degree in Physical Education.
Billy Garoppolo is the younger brother of Jimmy. He is often spotted in the stadium supporting his player brother.
He is popular on Instagram, with over 10K followers, where he shares pictures of himself and his family.
Jimmy Garoppolo Family Tree
Jimmy is an American football quarterback born on November 2, 1991, to his parent Denise and Tony Garoppolo Sr., in Arlington Heights, Illinois.
Tony Garoppolo is a retired electrician.
Jimmy's mother, Denise, is of Polish and German ancestry.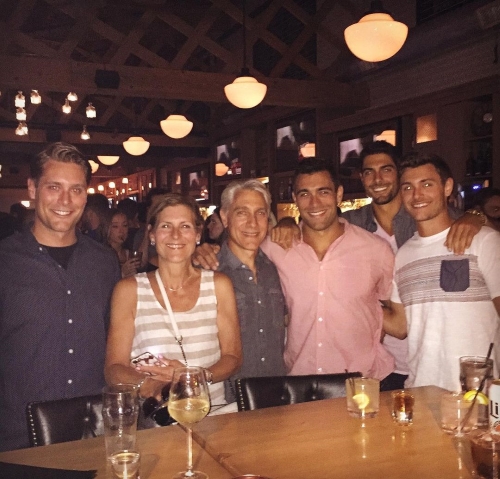 Anthony and Rose Garoppolo, his paternal grandparents, were both immigrants from Italy.
Theodore J. Malec and Harriet D. Seidel, his maternal grandparents, were of German and Polish origin, respectively.
His family is very close and supportive of each other, and he has a good relationship with his family. The Garoppolo brothers played football together.
James' family has been integral to his journey, with his brothers, Tony, Mike, and Billy, offering support, guidance, and shared experiences.
Failed Physical With Raiders
The Las Vegas Raiders made a significant acquisition by bringing in Jimmy Garoppolo as their new quarterback. However, there is currently uncertainty surrounding his future with the team.
According to recent reports, the delay in Garoppolo's introductory press conference was due to his inability to pass the team's physical examination. Consequently, the Raiders and Garoppolo renegotiated his contract, resulting in the removal of his signing bonus.
The contract revision also introduced a waiver and release clause directly related to the season-ending injury Garoppolo suffered last year.
This clause acknowledges the potential long-term risks associated with continuing to play football in his injured condition.
As a result, Garoppolo waives his right to hold the franchise or the league responsible for any damages that may arise from his decision to play.
The significance of this issue is further emphasized in Addendum G of his contract.