Kirby Smart wife, Mary Beth Lycett, isn't suffering from cancer. The better half of the Bulldogs head coach is heavily involved in their foundation that helps cancer patients.
The back-to-back National Championship-winning coach, Kirby Smart, hasn't shared any news that would allude to Mrs. Smart suffering from any illness. Though not highly active on social media, Mary has always looked fit and healthy.
The Smart family does have a family member who survived the dangerous disease. Kirby Smart's older brother, Karl Smart, was diagnosed with cancer at 15 but was able to beat it.
Last night, Kirby Smart and his Georiga Bulldogs ran havoc against Ole Miss and earned a blowout win, 52-17. The tight end Brock Bowers returned to the team after missing two games, and Georgia quarterback Carson Beck had a stunning game.
Does Kirby Smart Wife Have Cancer?
Kirby Smart wife, Mary Beth Lycett, doesn't have cancer and is also not suffering from any illness. The Georgia Bulldogs head coach has also not shared any information that could point at this being true.
Mary isn't very active on social media, so it is impossible to get any health updates on her. She last shared a post on her Facebook handle in 2020, and at the time, Mrs. Smart looked as healthy as one could look.
But Mary's mother, Linda Lycett, passed away after a long battle with cancer. In 2013, Mary Beth lost her mother, Linda Lycett, to breast cancer. Mrs. Smart's mother was an English teacher and taught gifted students in Clayton County.
The Kirby Smart Foundation Works With Cancer Patients
Kirby Smart and his wife have had a long history with Georgia, and the husband-wife duo has always tried to give back to the community.
After arriving in Athens in 2016, Kirby and Mary established The Kirby Smart Foundation. Their mission was to give back to the community by supporting needy children and families going through adversity.
The University of Georgia backed the duo, funding their new oncology center to treat cancer patients. In 2019, the Kirby Smart Foundation donated more than $300k to various causes in the local area, including childhood cancer treatments.
Mary is said to be the driving force behind the foundation, as she didn't grow up with privileges. Mary had previously said she was thankful to the University for providing them with the opportunity to give back.
Former Bulldogs players have also been involved with the charity. Previously, the former Georgia quarterback David Dukes and Kirby teamed up to raise $75,000 through Chick-fil-A Peach Bowl Challenge golf events.
Kirby Smart Brother, Karl Smart Is A Cancer Survivor
The Georgia head coach, Kirby Smart, has two siblings- a sister, Kendall, and a brother, Karl Smart. A family man, Kirby has a strong bond with his siblings.
Many might not know, but Kirby Smart's brother, Karl Smart, is a cancer survivor. A year older than Kirby, Karl was 15 when he was diagnosed with leukemia.
Before being diagnosed with the disease, Karl was a multisport athlete at Bainbridge High. He was involved in football and swimming and wanted to be a world traveler.
Karl had been diagnosed with lymphoblastic leukemia, and he first started noticing something was wrong when he couldn't keep up with the football drills.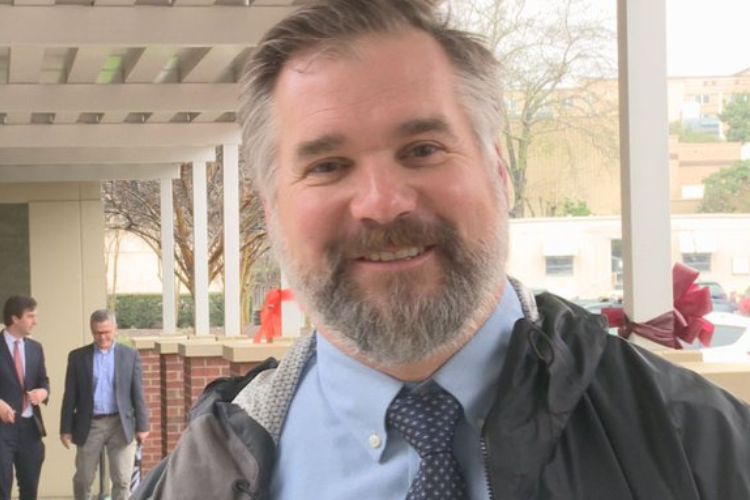 With his father, Sonny, a football coach, Sharon and Karl would accompany Karl to the chemo session. Karl was fortunate that his diagnosis came at an early stage.
He went into remission within four weeks, but the treatment continued for three-and-a-half years. As the chemotherapy sessions were first come, first serve, Sharon would wake up Karl at 2 AM so they could be first in line.
Though the chemotherapy went well, Karl reacted to the medication, causing pancreatitis and diabetes. He spent three days in the ICU and three weeks in the hospital.
When Karl was getting the treatment, he joined Camp Sunshine, an organization for kids with cancer. They organized trips across the country and educated the parents and siblings of the kids.
Karl's treatment sessions finally stopped during his senior year of high school. Previously, Kirby and his Georgia team have made trips to Camp Sunshine.