American professional tennis player Taylor Fritz does not have a sister. However, he has two elder siblings, Chris and Kyle Paben, who are his maternal half-brothers.
Despite being the half-brothers of the well-known tennis player, Chris and Kyle are not very active in the media scene and live a private life out of the public attention.
Moreover, Fritz's siblings are not into professional sports like their mother and younger half-brother.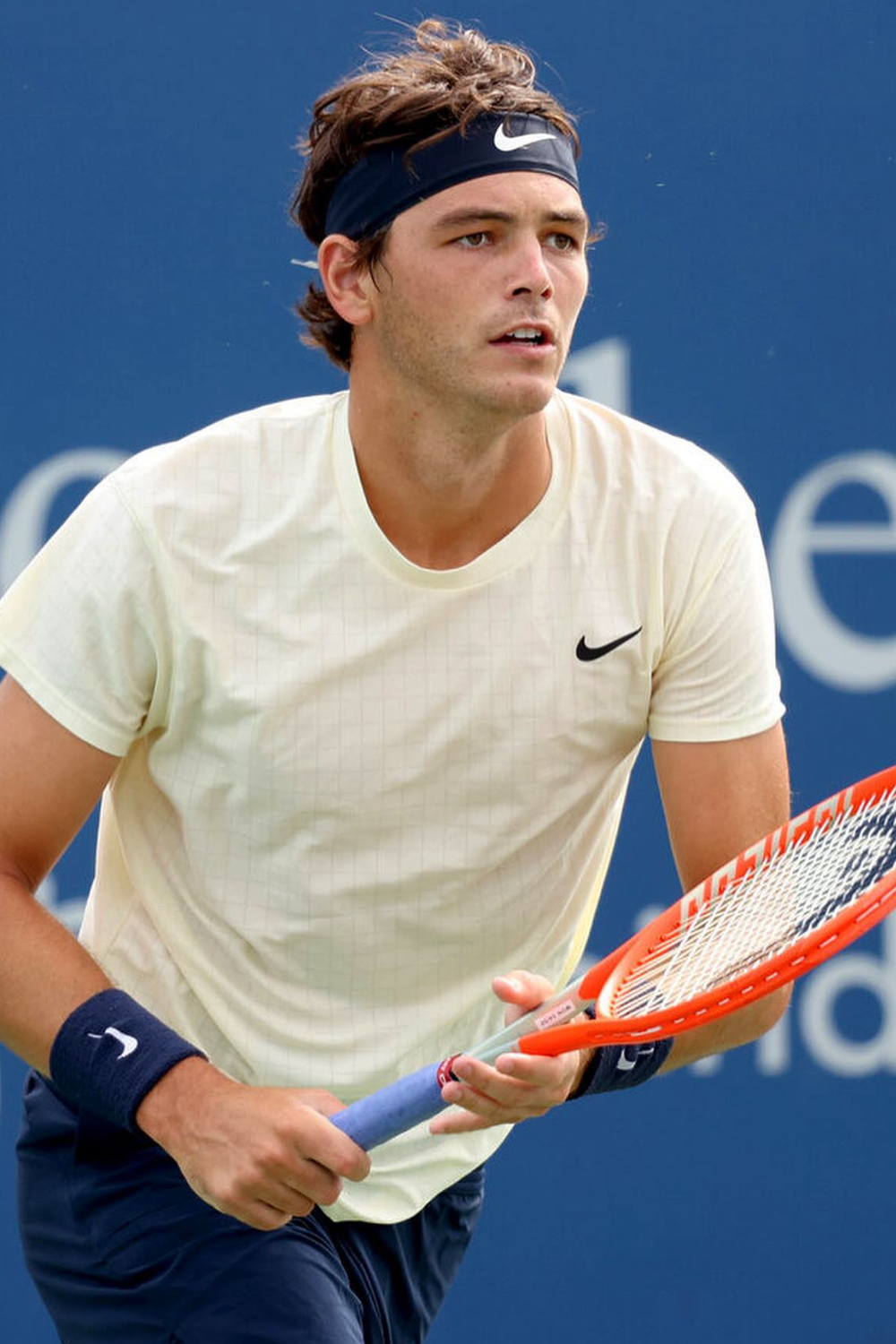 Taylor Harry Fritz did not play any ITF events until the 2013 Junior US Open. From the age of 15, he began to compete regularly on the ITF Circuit.
However, Fritz made his ATP Tour tournament debut at Nottingham, winning the match against Pablo Carreno Busta in 2015. Winning the Junior US Open, he turned pro the same year in September.
Fritz achieved his first major victory over Marin Cilic at Indian Wells. Moreover, he had a strong start to the 2018 season, reaching two Challenger finals in January.
Taylor won his first ATP title at the Eastbourne International in 2019, defeating Sam Querry in straight sets.
Additionally, the tennis pro reached his first ATP 500 final in 2020, losing to the world no. 1 Rafael Nadal.
In 2023, the No. 1 American in men's singles won his fifth ATP Tour title, along with his sixth title at the 2023 Atlanta Open.
Taylor Fritz Brother: Chris And Kyle
Taylor Fritz was born on October 28, 1997, to his mother, Kathy May, and father, Henry Fritz. Kathy is a former professional tennis player with the highest singles ranking of No. 10 (1977).
Similarly, Fritz's father was also a tennis player and instructor who won the US Olympic Development Coach of the Year in 2016.
Henry is the third husband of Taylor's mother, Kathy May.
Fritz has two older maternal half-brothers, Chris and Kyle Paben. However, there is no record of Tayler Fritz having a sister.
Chris and Kyle were born to Kathy's previous husband, Donn Paben, who was a firefighter by profession.
Both of Taylor's elder half-brothers grew up in Rancho Santa Fe in the San Diego metropolitan area.
Despite being born to one of the most renowned female tennis players of her time, Chris and Kyle followed the professions away from the sporting world.
As per reports, Chris works as a fitness coach, whereas the other brother, Kyle, is an entrepreneur and owns his own company.
More On Taylor Fritz's Childhood
Unlike his older (maternal) half-brothers, Chris and Kyle, Fritz began to emulate his parents as soon as he could walk and picked up a racquet for the first time at the age of two.
Taylor spent his childhood days playing tennis and developing a career in tennis with the help of his parents. His father, Henry, would teach him the basics of tennis after school.
Fritz adored Pete Sampras and Juan Martin Del Potro while growing up. He eventually adopted a similar playing style that is built around a strong serve and forehand.
Later, in order to become an ITF tennis champion, Fritz even quit his full-time studies and switched to online study.