Our home is the first institute for learning. This saying could be true when it comes to the Timmes. The 2023 NBA Draft prospect Drew Timme has a younger brother Walker who himself is an emerging basketball star.
Drew Timme has stood as a significant inspiration in his house as his younger siblings, Walker and Kendall, both are pursuing their athletic passions.
Sport seems to run in the genes of the Timmes, as their parents were also involved in collegiate varsity teams.
Andrew Matthew Timme, famously known as Drew, was born in Richardson, Texas, on September 9, 2000.
As we already know, he is a college basketball player from the United States who most recently played for the Gonzaga Bulldogs.
Drew has been named once to Consensus first-team All-American in 2023 and twice to Consensus second-team All-American twice in 2021 and 2022.
Before committing to Gonzaga, Timme attended J. J. Pearce High School while growing up in the Texas town of Richardson, which is located north of Dallas.
Drew Timme: Brother Walker Timme
Walker Timme is the younger brother of Drew, who already stands six feet, seven inches tall right now.
Reports have mentioned that now he is a transfer from McNeese State University who will join the College of Southern Idaho Men's Basketball Program for 2023–24.
Walker redshirted his freshman year at McNeese State University due to his injuries.
He attended the Texas JJ Pearce High School, the same high school as his brother Drew.
Additionally, he spent a postgraduate year at Missouri's Link Year Prep, considered one of the best prep schools for young athletes.
The younger brother seems to get his skill and footwork from his older brother Drew.
He is known for his ability to score from the inside and force the rival's defense to draw double teams.
Sister Kendall Timme Plays Volleyball
Furthermore, Drew's lovely little sister Kendall is an aerobatic and volleyball athlete.
She plays as an outside hitter for JJ Pearce High School and is expected to graduate in 2025.
Kendall is available on Twitter with the username @kendall_timme, where she frequently posts videos of her volleyball skills.
Parents: Megan & Matt
As mentioned earlier, athleticism seems to run in the Timme family. It's not only his siblings but also his parents who share an athletic history.
His father, Matt Timme, is a 6-foot-8 big man who played collegiate basketball at Southern Methodist University from 1991 to 1995.
According to his Linkedin profile, Matt began his career as an Indirect Account Manager at Sprint PCS.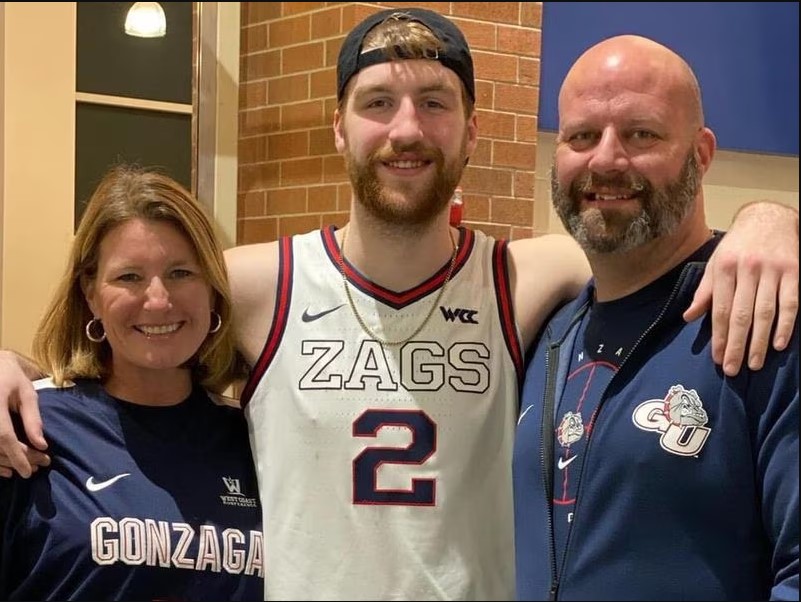 He later worked as a Territory Sales Manager for Zimmer Biomet (previously Paragon-Implant Company). After this, he became the Territory Sales Manager for Biomet 3i.
After Biomet 3i, he worked in Orion Energy Systems, Patterson Dental, and Orapharma Inc. untill January 2023.
Talking about Drew's mother, Megan played tennis at Stephen F Austin State University.
She is currently the director of administrative services at Region 10 ESC and a Richardson ISD school board member.
Megan previously was the elementary principal at Richardson ISD.