There are some requirements in every sport, and it seems like it is the height for basketball. Most the NBA players are above 6 ft tall. But, some players have proved that height really does not matter as long as you have that skill and talent.
Earl Boykins, a 5 ft 5-inch tall basketball player, is the second shortest NBA player in history. He is also the lightest player with a weight of 60 kg.
When Earl was playing for a high school basketball team, he was mistaken for a ball boy due to his height. His height was a huge barrier for him to achieving his NBA dream.
The probable reason why he got undrafted in the 1998 NBA drafts. However, as long as you have passion and the skill, nothing comes in your way.
Soon, Boykins became a popular NBA player playing for NBA teams as well as international league teams, becoming one of the highest-paid players in the Italian League.
This article will take you on a beautiful journey of Earl Boykins, on how he went on from being an undrafted NBA player to becoming one of the highest-paid players in the Italian league.
Furthermore, the article will also uncover more details on his height, personal life, and retirement. But, before digging into the details, let's quickly look at his quick facts.
Quick Facts
Full Name
Earl Antoine Boykins
Known As

Earl Boykins

Nick Name

Earl

Date of Birth
June 2, 1976
Age

[calculate years datestring="06/02/1976″] years old.

Birth Place
Cleveland, Ohio
Nationality

American

Ethnicity

African

Zodiac Sign

Gemini

Height
5 feet 5 inches (1.65 meters)
Weight
133 pounds (60 kg).
Hair Color

Black

Eye Color

Black

Father's Name

Willie Williams

Mother's Name
Charlene Horton
Siblings

One sister; Charnella Boykins

High School
Cleveland Central Catholic High School
Education

Graduate

University
Eastern Michigan University
Marital Status

Married

Wife
Keyan Mathews
Marriage Year

Not available

Children

One; Earl TJ Boykins

Profession

Former NBA Player

Position

Point guard

Leagues

National Basketball Association (NBA)

European League

NBA Draft

Undrafted

Debut Year

1998

Retirement

2012

Playing Teams

Rockford Lightning (1998–1999)
New Jersey Nets (1999)
Cleveland Cavaliers (1999)
Orlando Magic (1999)
Cleveland Cavaliers (2002)
Los Angeles Clippers (2000–2002)
Golden State Warriors (2002–2003)
Denver Nuggets (2003–2007)
Milwaukee Bucks (2007–2008)
Charlotte Bobcats (2008)
Virtus Bologna (2008–2009)
Washington Wizards (2009–2010)
Milwaukee Bucks (2010–2011)
Houston Rockets (2012)

International Award

Gold at 1997 Summer Universiade

Awards and achievements

EuroChallenge champion (2009)
Frances Pomeroy Naismith Award (1998)
AP Honorable mention All-American (1998)

Net Worth

$6 million

Social Media
Twitter
Merch

Basketball Trading Card

Last Update

November 2022
Earl Boykins | Early Life
On June 2, 1976, Earl Boykins was born in Cleveland, Ohio. His full name is Earl Antoine Boykins.
Talking about his family, he is the son of Willie Williams (father) and Charlene Horton (mother). Earl also has a sister named Charnella Boykins.
Boykins's father was a cop who was a fixture in Cleveland's recreational leagues. When Earl was three years old, his father would sneak him to the gym stashed in his gym bag.
His father would give him a tennis ball because his hands were way too small and he would dribble the tennis ball to sleep.
Boykins spent most of his childhood with his father and other men he played with inside the gym. He learned to play with bigger players twice his height in the gym.
It was a crucial skill he needed to play as a basketball player. He is thankful to his father, who helped him work on his weakness and make it his strength.
For education, Earl attended Cleveland Central Catholic High School and graduated from Eastern Michigan University.
Age, Height & Weight
Earl Boykins was born in 1976, which makes him 46 years old. People born in June are Gemini.
Geminis are powerful, jovial, friendly, and talkative. This describes Earl Boykins's personality perfectly.
Furthermore, Earl was born in Cleveland, Ohio, and identifies himself as an American- African ethnicity.
The thing that stands out the most about Earl Boykins is his height. He is just 5 feet 5 inches (1.65 meters) tall and weighs around 133 pounds (60 kg).
While most basketball players are over 6 ft tall, Boykins is regarded as the second shortest NBA player in the history behind Muggsy Bogues, who is 5 ft 3 inches tall.
He inherited his height from his parents. His mother is 4 ft 11 inches tall and his father is 5 ft 8 inches tall. However, his sister is two inches taller than him.
Early Career
Earl Boykins attended Cleveland Central Catholic High School where he was a popular high school basketball player.
Furthermore, Earl was named the finest Cleveland-area high school basketball player of the 1990s by The Plain Dealer in 2015. On an athletic scholarship,
Boykins attended Eastern Michigan University and played for the college basketball team.
Gerald Henderson is a retired basketball player but is still remembered on the court for his excellent game skills and techniques. Find out why?
Also, Boykins had a valuable role to lead Eastern Michigan to win the MAC Tournament. As a result, he was named to the Mid-American Conference first team.
During his senior year, Boykins finished second in scoring in the NCAA Men's Division I Basketball Championship. He owns a career record for total assists of 624 at Eastern Michigan University.
On February 27, 2011, Eastern Michigan University honored Boykins by retiring his No. 11 jersey.
Earl Boykins | Professional Career
Undrafted to Play in Major NBA Teams
Earl Boykins was not chosen in the 1998 NBA draft. However, he was signed by five different NBA clubs on short-term deals.
Since Boykins wasn't drafted, he had a hard time getting a long-term contract from NBA teams as most of them signed him as a temporary player or as a replacement.
Boykins finally signed a five-year, $13.7 million deal with the Denver Nuggets in the 2003–2004 season.
On November 11, 2004, Boykins became the NBA's shortest player to score 30 or more points in a game when he netted 32 points in the Nuggets' win game.
However, Boykins was later traded to the Milwaukee Bucks in January 2007 after playing three full seasons with Denver.
Later, Boykins opted out of his contract after ending the season in Milwaukee and signed with the Charlotte Bobcats midway through the 2007–2008 season.
Becoming Highest Paid Player in Italian League
In the 2007-08 NBA season, Boykins chose to play in Europe and signed a one-year, $3.5 million worth of contract with Virtus Bologna of the Italian A-League.
Boykins was the highest-paid basketball player in the Italian League, and also included money from Bologna's sponsorship and marketing arms.
But, Boykins had a feud with the club owner after he went to the US to visit his sick son without getting permission. This was later solved and Boykins stayed with the club.
On April 26, 2009, Boykins and his club won the EuroChallenge Cup. He was later released in June 2009.
Returning Back to The NBA
After being released by the club, Boykins came back to NBA and signed with Washington Wizards in November 2009.
Boykins was a very valuable acquisition to the Wizard. He had a huge role in the team to win against the Milwaukee Bucks on December 2, 2009.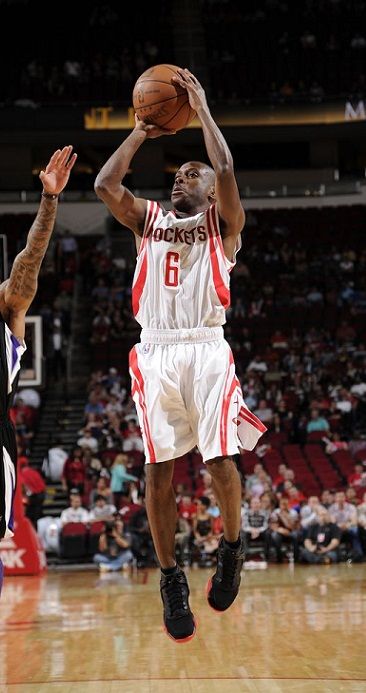 His performance wowed his rival team so much that they signed him for one year contract on August 19, 2010.
Later, Boykins signed a 10-day deal with the Houston Rockets on March 26, 2012. After the contract was over, Boykins professionally retired as an NBA player.
Earl Boykins | Coaching Career
Usually, NBA players opt for a coaching career after retiring as an NBA player and it was the same for Earl Boykins as well.
In 2014, Boykins was appointed as the head coach for Douglas County High School's basketball team in Castle Rock, Colorado.
Currently, Boykins is working as Assistant Coach for UTEP Miners. He was hired in 2021 and has been working there for a year now.
Awards and Achievements
EuroChallenge champion (2009)
Frances Pomeroy Naismith Award (1998)
No. 11 retired by Eastern Michigan Eagles
AP Honorable mention All-American (1998)
MAC Tournament MVP (1998)
USA Basketball Male Athlete of the Year (1997)
Two times First-team All-MAC (1997, 1998)
Brandon Ingram is a basketball player in the NBA for the New Orleans Pelicans. Find out more regarding his net worth, and girlfriend from the link.
Wife and Children
Earl Boykins is married to Keyan Mathews. Unfortunately, not much is known about their love life and when they married.
But, it is known that the couple has a son together who was born in 2000. He is named Earl TJ Boykins.
His son stands at 5 ft 5 inches tall like his father and is following the steps of his father as a basketball player.
TJ Boykins played basketball at Douglas County and is currently playing for the Evangel Valor basketball team at Evangel University.
Social Media Presence
Earl Boykins has a large social media presence, particularly on Twitter. Apart from that, he does not use any other social media.
Boykins has thousands of followers. He updates his followers on what is going on in his personal and professional life.
For a glimpse into Boykin's personal and professional life, make sure you follow him on Twitter.
Jarron Collins, who served as an international basketball player and coach, loves to eat seafood and more. Click here to read more.
Earl Boykins | Net Worth and Salary
The net worth of Earl Boykins is estimated to be $6 million. His net worth is the result of his successful career as both an NBA player and coach.
The athlete signed a five-year contract worth $13.7 million with the Denver Nuggets. Later, he signed the most expensive contract worth $3.5 million for one year with Virtus Bologna of the Italian A league.
Boykins was the highest-paid basketball player in the Italian League and earned extra income from Bologna's sponsorship and promotions.
It's not known how much Boykins earned as a coach, but based on his skill and experience, he definitely made a lot of money.
FAQS
Did Earl Boykins ever dunk?
Yes, Earl Boykins once dunked during an NBA game with the Clippers. He is the second shortest dunker in the NBA history following Muggsy Bogues who stands 5 ft 3 inches tall.
How much can Earl Boykins bench?
Earl Boykins weighs around 139 pounds but he can bench almost thrice his weight. He can bench 315 pounds.
What are the overall NBA statistics of Earl Boykins?
In his NBA career, Earl Boykins played 652 games with an average of 1.3 rebounds, 0.6 steals, 3.2 assists, 0.1 blocks, and 8.9 points per game.
Overall, he has scored 5791 points, 877 rebounds, and 2092 assists.