Ed McMahon daughter, Claudia McMahon, is the eldest child of the late game show host/comedian. McMahon has three daughters, Claudia, Linda, and Katherine.
And no, the comedian and podcaster Heather McMahan has no relation with the late announcer. It would be shocking to even hear that the two crossed paths, as Ed passed away in 2009, way before Heather began her career in media.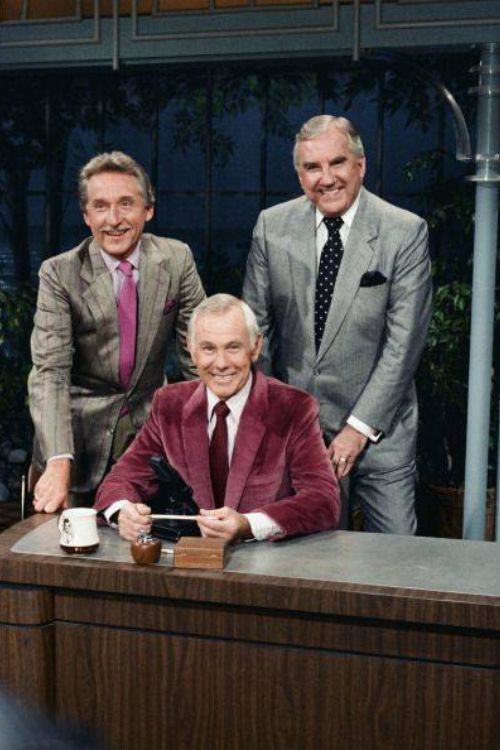 Ed's daughter, Claudia, described the late game show host as someone who had the same personality at home as he had on TV. A naturally outgoing man but also a strict parent.
Heather McMahan has recently released her Netflix special, "Son I Never Had," which has received favorable reviews from the critics.
Ed McMahon Daughter: Claudia, Linda, And Katherine
The late American announcer Ed McMahon had quite a happening married life. He tied the knot three times and shared kids with all his three spouses.
His first marriage was with Alyce Ferrell in 1945, and the couple raised four kids together. Their first child was Claudia McMahon, born a year after her parents' marriage. Claudia talked about her childhood and her father in an interview in 2020.
She was born in Florida but was raised in Philadelphia and educated at Catholic schools. Claudia graduated from Syracuse University with a Communication degree.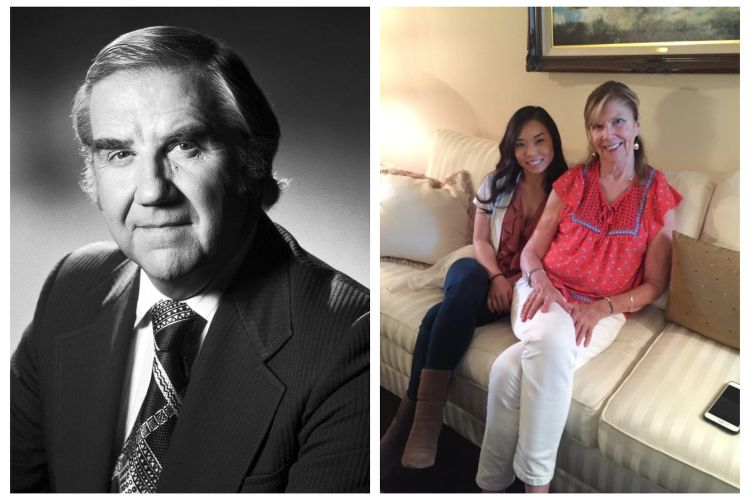 She had begun working as a social worker, but cutbacks during Reagan's presidency erased her job. During that difficult time, her father called her up to work as a Talent Coordinator for the show "Star Seach."
After that, her career in media kicked off as she worked as a Producer at ABC's "Good Morning America" and later as a Senior Producer at Fox News. Claudia remains married but adopted her daughter, Jiao Jiao from China.
Ed described his second daughter, Linda Schmerge (nee McMahon), as his little angel. She was his first child to get married, tying the knot to Peter Schmerge. The couple has three kids.
In 2008, it was reported that Linda and Peter were divorced. It was also the time when Peter had been suspended as an attorney.
Ed and Alyce separated in 1974, and the game show host married his second spouse, Victoria Valentine, in 1976. The couple adopted Ed's third daughter. Katherine Mary, in 1985. There isn't much info about Ed McMahon's youngest child.
With his first wife, Alyce, McMahon also parented two boys, Michael and Jeffrey. Michael passed away in 1995 at age 44 after suffering from colon cancer. From his third and final wedding with Pamela Hurn, Ed became stepdad to Alex McMahon.
Is Ed McMahon Related To Heather McMahan?
The game show host, Ed McMahon, has no relation to the comedian and podcaster Heather McMahan. The last name itself is a dead giveaway.
Heather McMahan was born to Robin and Kyle McMahan in 1987, and though she belongs to the same professional background as the late game show host, the two probably never crossed paths.
The comedian is currently the talk of the town after her new comedy special, "Son I Never Had," released on Netflix. In her show, Heather talks about her childhood growing up in Atlanta, her relationship with her family, and her early years in comedy.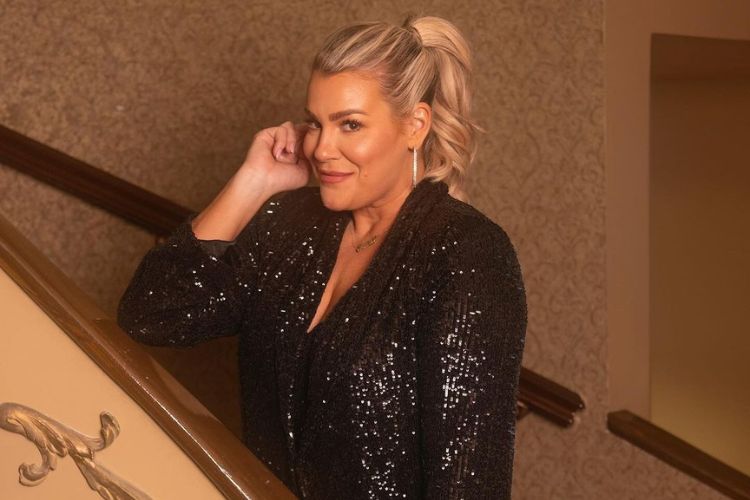 She also talks about her trouble with fertility issues and how she ruined an egg retrieval cycle by pre-mixing all the medications.
Heather also shared how her mother, Robin McMahan, had remained supportive throughout her fertility journey. Robin gave birth to the comedian at 40 and never pressured her daughter to produce grandchildren.