Ellen Kershaw is the wife of a famous American baseball pitcher Clayton Kershaw, playing for the Los Angeles Dodgers, and a mother of his four children.
Clayton is also a nine-time All-Star and has played 14 seasons in the major league.
As the 2023 World Baseball Classic is about to begin on March 8, 2023, unfortunately, Clayton will not be playing because of the insurance policy issue.
The policy covers the cost of the injured players during the tournament, which is mandatory for the rosters, but there is more to the story below in this article.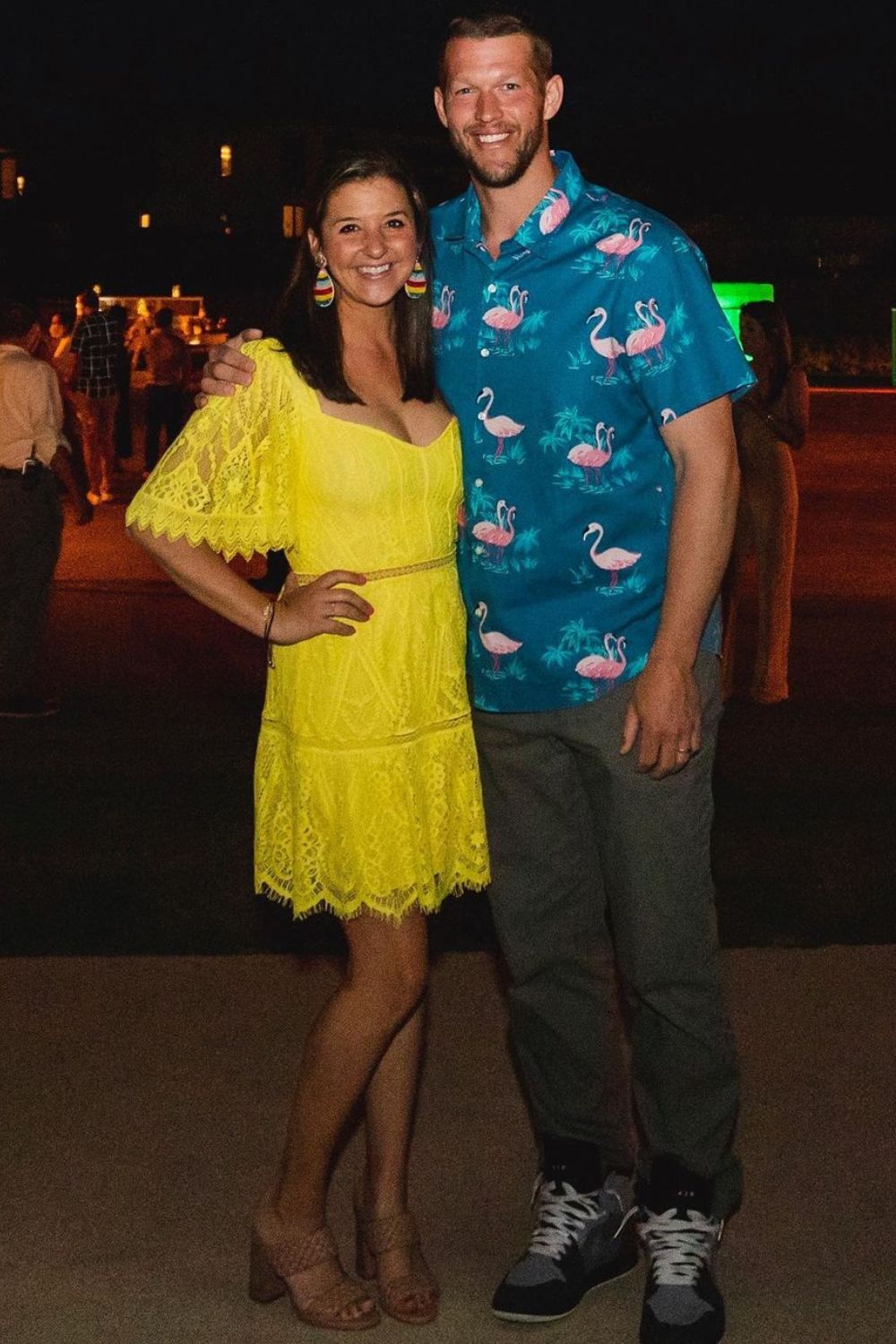 Many must be curious about the highest-earning MLB player contracts and other details. However, we are not here to talk about him but about his wife.
Ellen has been married to Clayton for over a decade, and everyone praises her for being the Kershaw family's strength.
Clayton's wife, Ellen, is a philanthropist and a methodist with strong religious faith.
The philanthropist co-authored a book with her husband titled "Arise: Live out Your Faith and Dreams on Whatever Field You Find Yourself."
She has been notable for working for an unprivileged group in Africa.
The baseball player's wife also co-founded Kershaw Challenge Organization and "Hope's Home," an orphanage home in 2012 in Lusaka.
In detail, let's learn more about this incredible woman who is a good wife, mother, and social worker. Before that, let's begin with quick facts.
Quick Facts
Full Name
Ellen Kershaw Melson
Birth Name
Ellen Melson
Popular Name
Ellen Kershaw
Birth Date
November 9, 1987
Birth Place
Texas, The United States of America
Age
35 Years Old
Father's Name
Not Known
Mother's Name
Not Known
Zodiac Sign
Scorpio
Nationality
American
Ethnicity
White
Popular For
Philanthropy
Popular As
Clayton Kershaw's Wife
Height
Not disclosed
Weight
Not disclosed
Marital Status
Married
Husband
Clayton Kershaw
Children
Four (Three Sons And A Daughter)
Sons' Name
Charlie Clayton Kershaw
Copper Elis Kershaw
Chance James Kershaw
Daughter's Name
Cali Ann Kershaw
Book
Arise: Live Out Your Faith And Dreams In Whatever Field You Find Yourself
Salary
Not Known
Net worth
Not Known
Social Media
Instagram
Twitter
Merch
Book
Last Update
June 2023
Early Life, Education & Parents
Ellen Kershaw was born on November 9, 1987, in Texas. She is 35 years old as of 2023, and her zodiac sign is Scorpio.
She grew up in Dallas. Sadly, Ellen has never disclosed any information about her parents or any of her siblings.
The only person we know in her family is her husband, Clayton Kershaw, and their four children.
Moreover, Ellen Kershaw completed high school at Highland Park School.
After graduating from college, her path with Clayton slightly parted as she attended Texas A&M, and the Dodgers drafted Clayton.
However, this separation enhanced the relationship, bringing them closer than ever.
Her high school romance had been a blissful journey, where she met the man of her life, which turned into a beautiful family.
Her education and knowledge have driven her work toward humanity, and serving the community has become her religion.
Ellen is a humanitarian in the truest sense. Through her organizational work, she has been a helping hand to many.
Height & Appearance
Ellen Kershaw is a gorgeous woman with blonde hair and glowing skin. She has maintained herself very well despite being the mother of four children.
However, the exact measurement of her height and body are not exposed.
Anyways anyone would look shorter in front of a man with a height of 2.01 meters. But the philanthropist carries herself gracefully and seems adorable when standing alongside her husband.
Even after being busy looking after her four children, husband, and charity organization, Ellen has kept herself healthy and happy.
Net Worth & Salary
Ellen seems to be a very private person regarding her personal information. Though she has opened up about married life and her work, she has not mentioned her other information.
The philanthropist always shows up as a supporting hand and shares every effort of her work with her husband, whether for charity-based work that focuses on humanitarian or even as co-author of a book.
Regarding her income, she has not disclosed any information about her salary and net worth.
On the other hand, her husband Clayton Kershaw's net worth was estimated at around $60 million in the late 2010s.
However, it has grown significantly over the years, and Clayton currently holds a net worth of a whopping $110 million as of 2023, with an annual salary of $33 million.
Kershaw was the brand ambassador of Under Armour in 2019, but he ended his terms with the brand and came into a new contract with Skechers promoting the first-ever baseball cleats.
Clayton Kershaw
Clayton Kershaw's birth name is Clayton Edward Kershaw. He is a renowned American baseball pitcher for the Los Angeles Dodgers, born on March 19, 1988, in Dallas, Texas.
The baseball pitcher is 35 years old as of 2023.
Claytons' father, Christopher George Kershaw, was a musician.
Marianne Tombaugh, the mother of the baseball player, was the adopted daughter of Clyde Tombaugh's younger brother, Robert Tombaugh.
Clayton is the great-nephew of astronomer Clyde Tombaugh who discovered Pluto.
Kershaw's mother raised him after splitting with her husband. Clayton went to Highland Park High School, where he started playing baseball and was drafted from his high school by the Los Angeles Dodgers in 2006.
Kershaw stands at 2.01 meters tall and weighs 224 lb. He debuted on May 24, 2008, with the Dodgers against St. Louis Cardinals.
His teammates have noted him multiple times as a perfectionist, and he has proven himself to be the best.
Likewise, Clayton has always been celebrated among the best pitchers. He is also three times winner of the Cy Young Awards in 2011, 2013, and 2014.
Missing World Baseball Classic
Clayton revealed on 17 February 2023 that he wouldn't be playing in the upcoming World Baseball Classic.
The reason behind this remains behind the curtains.
However, some sources claim he could not attain insurance for his contract because of his back injuries.
He said he is indeed hundred percent healthy and had the support of the Dodgers during the process.
Taking part in the World Baseball Classic requires 40-man-roster to get their contracts insured to save them in the event of injury during the tournament.
Most cases are managed by a private company that works with MLB; however, players can also involve third parties to get insured.
Reportedly, Kershaw spent the last couple of weeks trying avenues but was unlucky as he could not find the feasible one.
Kids & More
Ellen Kershaw's high school love story with Clayton started when she was 16 and Clayton was 15. They have been together ever since.
Wedding
Clayton and Ellen married after seven years of dating on December 4, 2010, at Highland Park Presbyterian Church.
The Dallas natives looked stunning together in their wedding dresses.
Clayton wore a pair of Dodger blue sneakers at the reception, welcoming his high school sweetheart to his life for eternity.
Children
Ellen and Clayton have a daughter named Cali Ann, born on January 23, 2015. (8 years old as of 2023).
Similarly, their sons Charlie Clayton was born on November 19, 2016, Copper Elis Kershaw on January 16, 2020, and Chance James Kershaw on December 3, 2021, who are 6, 3 and 1 years old respectively as of 2023.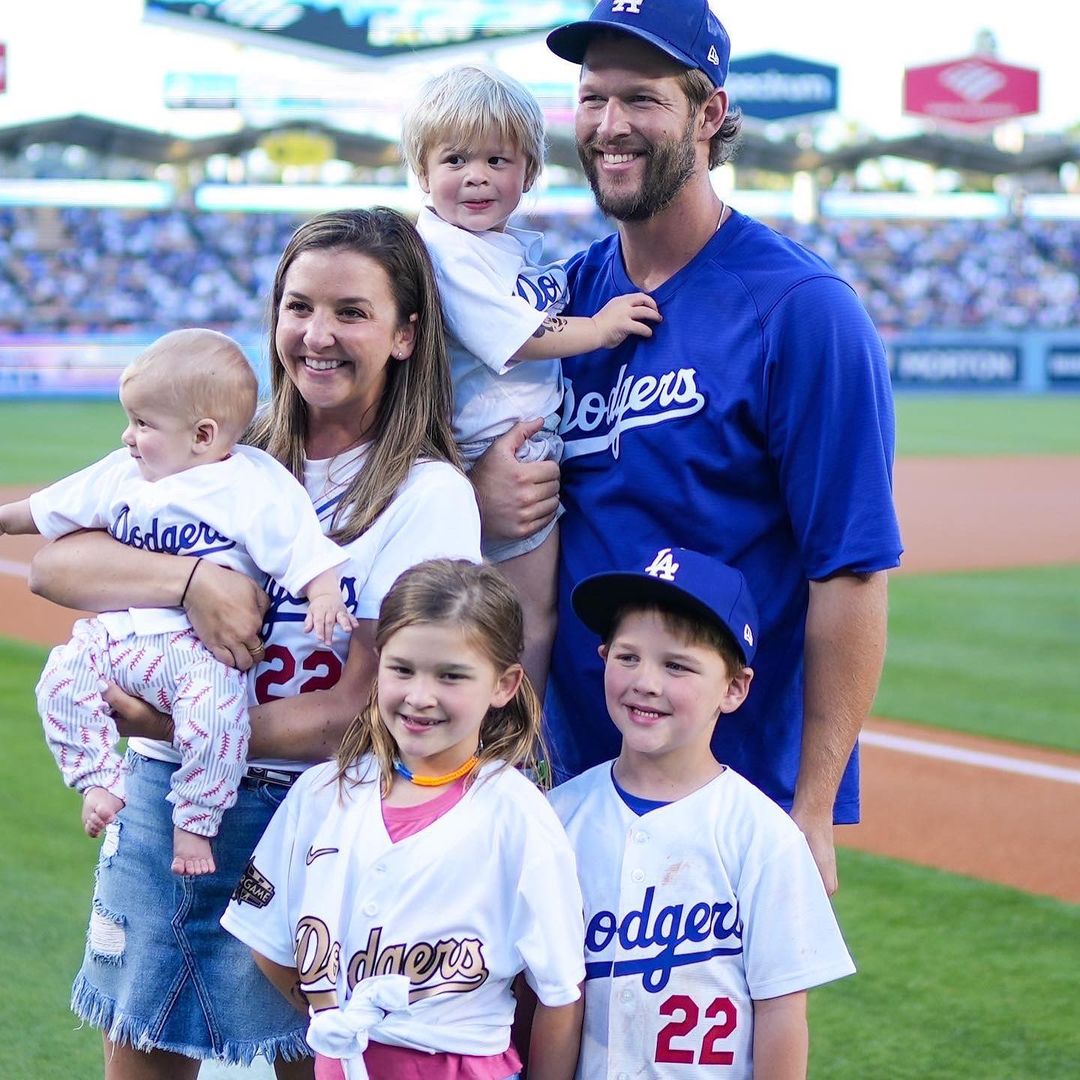 Ellen Kershaw has always been praised for being the backbone of Kershaw's family.
Her husband being a famous persona might be difficult for Ellen. But fortunately, she has managed well to date.
For The Community
Clayton has been committed to his wife, Ellen Kershaw, and his family.
People recognize Clayton for his playing skill as a pitcher and his work in humanitarian efforts and writing.
Along with his wife Ellen Kershaw, Clayton built an orphanage home, "Hope's Home."
It started when Kershaw visited Zambia with his wife as a part of a Christian mission organized by Dallas-based Arise Africa before the 2011 season.
He was inspired to make a home for an orphanage after meeting an 11-year-old Hope, an HIV-positive child there.
The beautiful couple returned to Zambia and donated $100 for every strikeout in the 2012 season.
Similarly, the couple has established a Kershaw Challenge, a faith-based and others-focused organization encouraging many to give back to needy people.
Clayton was honored with the Roberto Clemente Award and the Branch Rickey Award for his humanitarian work.
Since high school, Clayton has always admired Ellen for being a wonderful human being.
He admires her even more these days as a wonderful mother, friend, wife, and incredible support to him.
Ellen Kershaw Rumors
Undergoing the lifestyle, preferences, and details of Ellen Kershaw, she is miles away from controversies and rumors.
As far as we know, she has perfectly maintained her personal and professional life.
She has always followed her Christian belief to work for humanity and has helped to pursue her husband's dream.
Ping Pong For A Purpose
Ellen Kershaw and Clayton Kershaw hosted the seventh Annual Ping Pong for a Purpose at Dodger Stadium in 2022. It was a charity event that aimed to provide grants to several nonprofit organizations.
One among them was an organization aiming to rescue girls from sex trafficking in the Dominican Republic.
The Kershaw couple were joined by Clayton's teammates and other celebrities, including Brad Paisley and wife Kimberly Williams-Paisley, Bryan Cranston, and Jaleel White.
It was a dedicated event to saving little girls' life from inhuman.
Everyone at the event was delighted, happy, and utterly inspired by the good initiatives that the Kershaw couple had come up with.
Social Media Presence
Though we can see Ellen Kershaw sharing tweets frequently, her Instagram is private. You can follow Ellen Kershaw on Twitter at @ellenkershaw.
She seems fond of keeping her personal life private; her Instagram username is @ellenkershaw.
Ellen is low-key and likes to keep things away from the spotlight.
Last day in Lusaka was unforgettable. pic.twitter.com/0Nl2bFOgbx

— Ellen Kershaw (@ellenkershaw) November 27, 2013
On the other hand, her husband is active on social media and has a public Instagram (@claytonkershaw).
Clayton uploads pictures of his baseball matches and also with his teammates. In total, he has about 532k followers.
Popularity Graph
Ellen Kershaw is a philanthropist, an author, and renowned for being the wife of famous MLB player Clayton Kershaw.
The above graph shows the wavelength from the last 12 months; she is mainly searched online because of her charity works with her husband.
Frequently Asked Questions (FAQS)
How tall is Ellen Kershaw?
Ellen Kershaw has not revealed her height yet. She looks of pretty decent size around her massively tall husband. If Crayton is 2.01 meters, we can guess Ellen is around 1.64 to 1.70 meters.
Has Ellen Kershaw been on the Ellen DeGeneres show?
No, Ellen Kershaw has not been on the DeGeneres show. However, her husband, Clayton, appeared on the show shortly after leading the Los Angeles Dodgers to their first World Series Championship for the first time since 1988.
Was Clayton Kershaw on the top of Forbes's highest-paid athletes' list?
Ellen's husband, Clayton, was on 2020 the World's Highest Paid Athletes list with $27.3 million.