Hall of Famer Emmitt Smith, renowned for his 15-season-long NFL career, is the proud father of four kids, Emmitt Jr., Rheagen, Skylar, and Elijah.
Emmitt Smith's impressive net worth of $50 million ensures that he can support his children without any financial concerns.
However, they have each chosen distinct paths and pursued careers on their own, making their way into the world.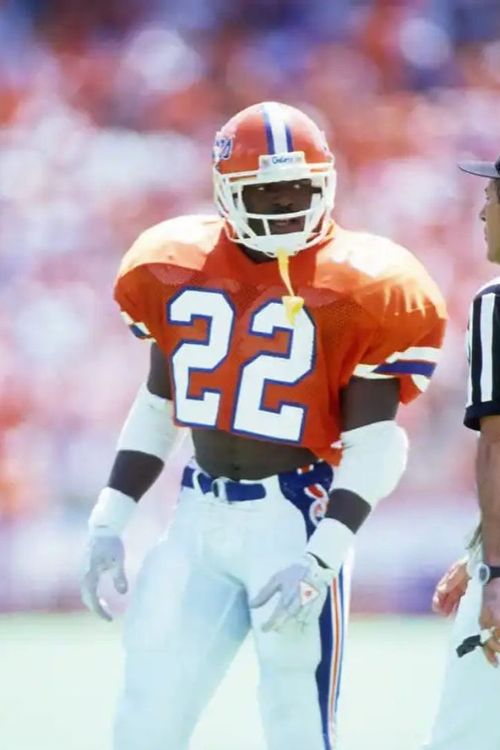 Emmitt Smith stands as one of the most accomplished former football players. He played for the Dallas Cowboys from 1990 to 2002 and the Arizona Cardinals from 2003 to 2004.
His illustrious career boasts three Super Bowl victories (XXVII, XXVIII, XXX) and culminated in his induction into the Pro Hall of Fame in 2010.
As a running back, Smith left an indelible mark, setting records for the most career rushing yards (18,355).
Likewise, he also has the most career rushing touchdowns (164) and most career rushing attempts (4,409).
In the 1990 NFL Draft, the Dallas Cowboys initially considered selecting linebacker James Francis with their first-round pick.
However, he was chosen by the Cincinnati Bengals instead. Consequently, Emmitt Smith was drafted, and the rest, as they say, is history.
Who Are Emmitt Smith Kids?
The former footballer has four children from his former partners, Hope Wilson and Patricia Southall.
Smith was married to Patricia Southall, who was a former Miss Virginia, on 22nd April 2000.
In addition to his children, Smith is also a stepfather to his daughter, Jasmine Lawrence. Jasmine is the daughter of Patricia and Martin Lawrence.
Emmitt Smith Jr.
Emmitt and Patricia welcomed their first son, Emmitt Smith Jr., on May 15, 2002. Like his father, he is a talented young athlete with a great passion for sports, particularly football.
He is currently studying at Stanford University and has garnered recognition as a football player, being ranked highly in various categories.
Skylar Smith
Patricia and Emmitt have a daughter named Skylar Smith, who was born on October 15, 2003.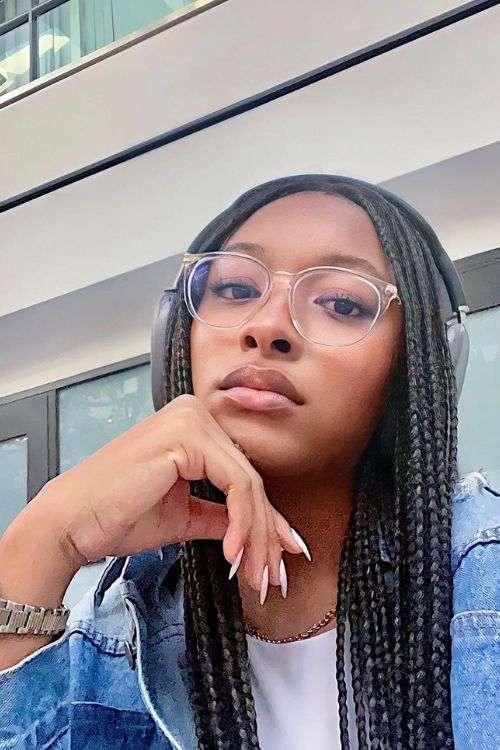 Skylar is active on various social media platforms, such as Instagram, TikTok, and Snapchat.
Furthermore, she is known to share beautiful moments and posts about her travels and fashion.
Elijah Smith
Elijah Smith, the youngest of Emmitt and Patricia's children, was born on September 22, 2010.
As a teenager, he often appears on his family's social media and is described by Pat Smith as a source of joy, love, excitement, and light.
Rheagan Smith
Rheagen Smith, Emmitt's daughter with his ex-girlfriend Hope Wilson, is following in her father's footsteps.
She joined the Texas A&M soccer team in 2017.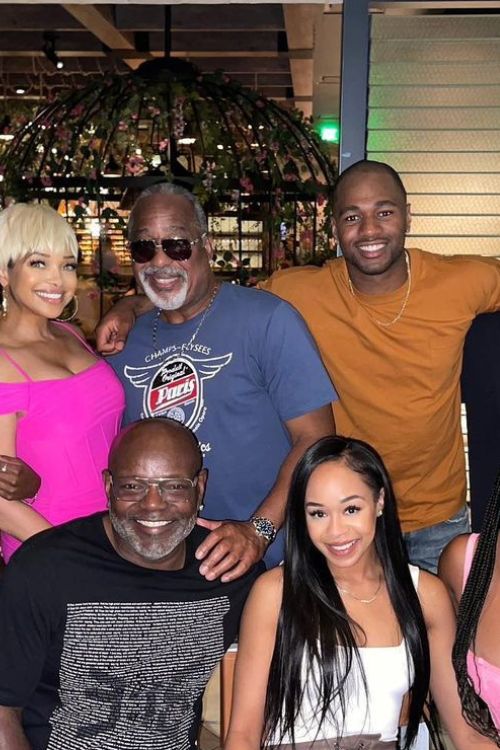 Rheagen wears the number 22 in honor of her father, who also wore the same number during his playing days.
Stepdaughter Jasmine Lawrence
Jasmine Lawrence, Emmitt's stepdaughter, was born in 1996 to Patricia and her ex-husband, Martin.
Jasmine has followed in her father's footsteps in show business. She has gained considerable fame and wealth, having appeared in movies like "Bad Boys For Life" and the sitcom "Family Time."