Wembley: England Enter the Euro 2020 Finals After Winning A Score of 2 – 0 Over Denmark on July 7
It has been a long and laborious journey for the England national team.
Something that sounds like the tale of Homer's "Odyssey". But for the Three Lions, it has been more than five decades of waiting.
The last international tournament they won was the 1966 World Cup final against Germany.
It has certainly been a long haul for the team.
And England and her people now highly anticipate the final match on 11 July.
They face heavyweight Italy.
Not without saying, for England boss Gareth Southgate and his players, it was a moment of triumph that they have consistently worked for ever since.
They have accomplished a feat that no other England side has achieved so far.
They reached the European Championship final.
Goals for Both Teams
The vibe at Wembley was electric. With more than 60,000 fans present, it was an atmosphere that the stadium hadn't felt in a long time.
The Denmark national team's play was no less intimidating and England battled it out with the Danish Dynamite.
Before the match kicked off, Harry Kane, the Three Lions captain, gifted Denmark's captain, Simon Kjaer, with a jersey that embossed Eriken's name and a no. 10.
A meaningful and respectful gesture on the part of the England team.
Several opportunities arose for both squads to score the first opening goal during the first-half, but it was Danish Mikkel Damsgaard who finally succeeded. And what a goal!
It was a brilliant free-kick shot with precision and strength and England goalie Jordan Pickford didn't stand a chance.
Then after a little while came England's turn. Raheem Sterling equalized the score after Kane made an opening with Saka.
There was no time for Danish goalie Kasper Schmeichel and Sterling took advantage to tap in.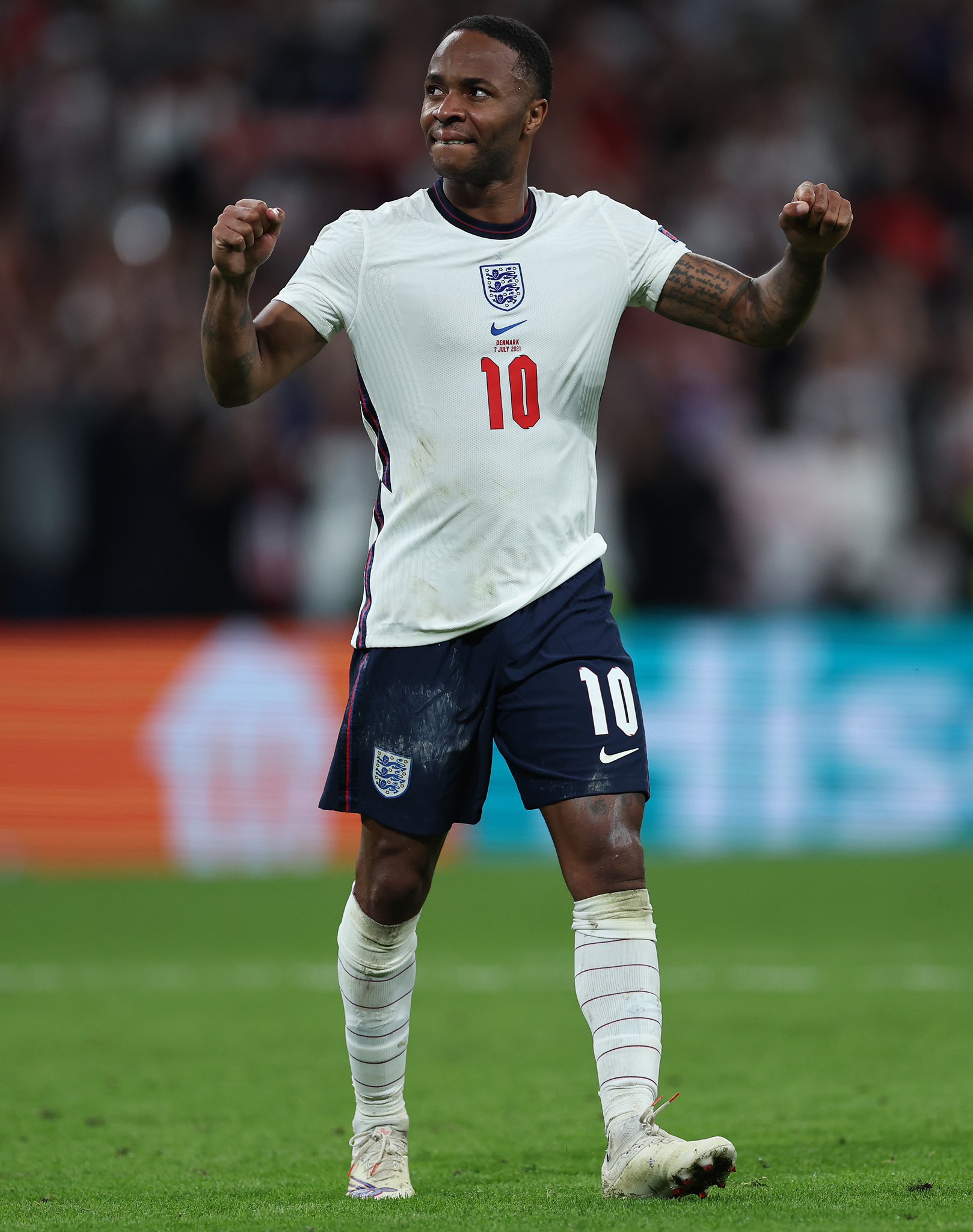 Kane's Score Leads England
The tension built up after the first half. With a 1 – 1 equal score, spectators were glued to the game.
What would play out in the next 45 minutes was nerve-wracking and, for both teams, the pressure was on.
For England, it was of utmost importance that they kept their stance.
They were utterly crestfallen after losing the World Cup semi-finals in Moscow in 2018.
They also failed to make it in the Italia 90 World Cup and Euro 96.
But in yesterday's game, they were up to mark. They played well meeting the qualifications of a Euro 2020 finalist-contender.
Mentally, they were geared up and showcased their strength and resilience, as they continued to push back Danish defense.
But as the clock ticked by, the score remained equal and the match proceeded forward with 30 minutes extra.
Then came the moment of opportunity. After a VAR check, a penalty was given to Sterling because Joakim Maehle tackled the Man City midfielder.
Thereafter, Kane made the most out of it and scored for England on the rebound much to Schmeichel's dismay.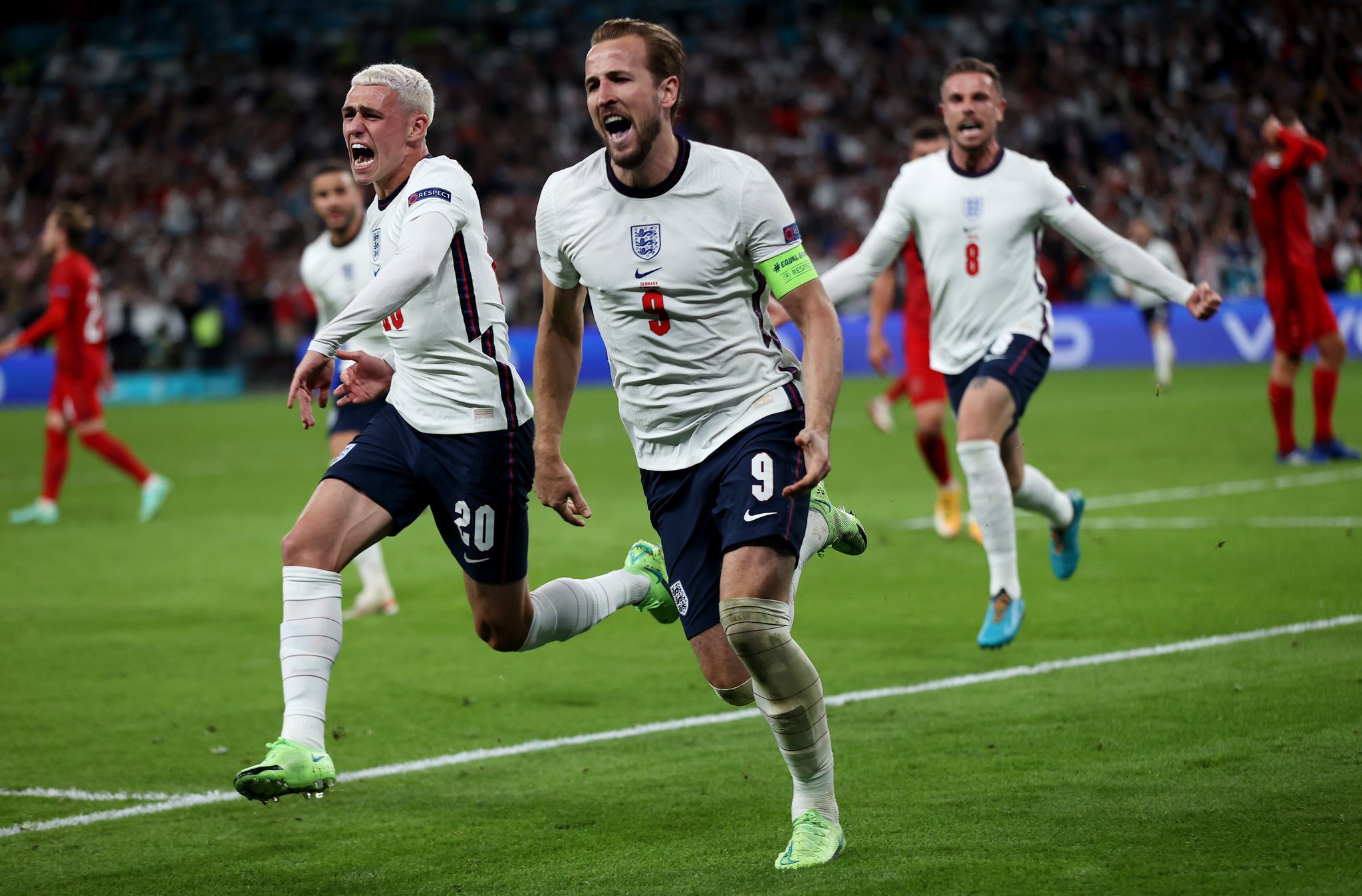 The English Team Make History
Without a doubt, the Three Lions made yesterday's match unforgettable: for themselves and England.
Going through another failure would have been a huge letdown for them and their fans.
Kane played energetically and fiercely and his score was critical to his team's entry into the Euro 2020 semi-finals.
He along with other team players will require to be at the top of their game, if they are to give the Italian team a run for their "play."
Italians Giorgio Chiellini and Leonardo Bonucci are two formidable central-defensive players the England team will need to contend with.
Sterling and Harry Maguire are key to the game to be played on Sunday. And both are ready for the Euro finale.
England manager Gareth Southgate spoke to ITV Sport: "I'm so proud of the players. It's an incredible occasion to be a part of. The fans were incredible all night and we knew it wouldn't be straightforward… we said to the players that we are, at some point, going to have to show some resilience and come back from some setbacks. We did that tonight.
"When you've waited as long as we have to get through a semi-final, the players – considering the limited international experience some of them have – have done an incredible job…."
#ENG won their first semi-final since the 1966 – it was worth the wait!

A historical moment ✨

— Sky Sports (@SkySports) July 8, 2021
Denmark Beaten but Still Standing Tall
The Danes were emotional about losing out to the England team.
But they knew they put up a very strong stance as qualitative players in the memorable Euro 2020 quarter-finals.
They were deserving of the standing ovation that they received after the game.
England battled it out with the Danish dynamite, as the latter took possession of the ball.
After Christian Eriksen's cardiac arrest during the match against Finland, it has been deep sadness and heartbreak for them.
But Denmark boss DenKapser Hjulmand and his team have performed remarkably well despite the challenges.
They have shown world football strength of character and team unity and spirit.