As the 2023 Women's World Cup is nearing its end, fans have shown particular interest in athletes who impressed them most with their incredible gameplay. Spanish striker Esther González is one of the most searched soccer stars currently, with people mostly wanting to know about her partner.
However, unlike her professional life, Esther's personal life is still a mystery, as she has chosen to keep it out of media attention since the beginning of her career.
Even though she did drop a hint long in the past for her fans, they did not get it. So, who is her partner? Is she even in a relationship? Read this article further to find out!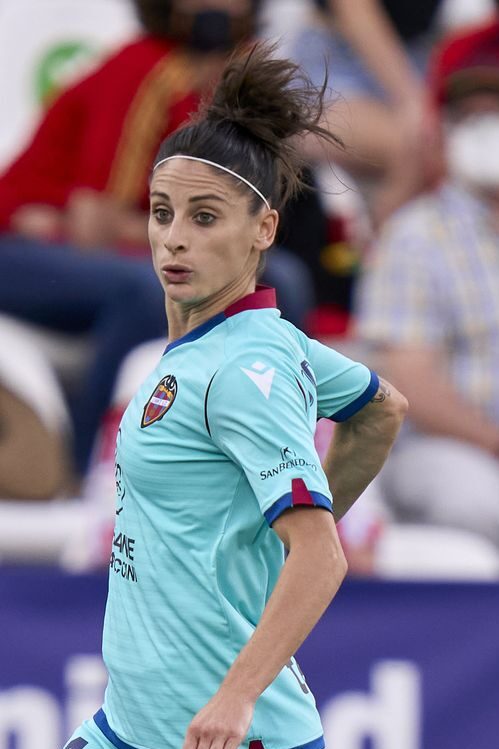 Born on December 8, 1992, in Granada, Spain, Esther González is one of the most prolific contemporary Spanish strikers. Appearing in 38 matches, she has already scored 27 goals for the Spanish national team in all competitions.
A product of her hometown academy CD Huescar, Esther began playing soccer very early. She practiced the game while staying in the academy since she was eight.
Besides, Esther is a highly accomplished club football player. She last played for Primera Division club Real Madrid for two seasons, scoring 30 goals in 54 league matches.
Is Iko Galindo Esther's Partner?
Nobody knows for sure if she is in a relationship, but the media and fans who have followed her since her early days believe that she is dating a Spanish man named Iko Galindo.
Around 2016, Iko kept a picture of himself with her as his profile picture on Facebook.
Almost two years later, on November 21, 2018, she posted a picture of her with Galindo, wishing him his 27th birthday.
González had it captioned, "Thank you for teaching me how wonderful it is to have so many moments with you and teaching me the word friendship. My world gets better with you."
Since then, the athlete has rarely posted personal pictures on her social media handle. However, both still follow each other on Instagram and are in touch.
It is not clear how long the two have known each other, but they are mostly probably childhood friends. Like Esther, Iko is also from Huescar, Granada, and is of similar age.
Born and raised in Granada, he holds a bachelor's degree in Physical Education from Escuela Universitaria de Magisterio La Inmaculada Concepcion.
Esther González Is No Longer A Real Madrid Player
On June 5 this year, Real Madrid announced the departure of Esther González from the club after spending two successful seasons with them.
When the newly formed female club Real Madrid approached her in 2021, she thought her work had finally paid off.
Growing up in the small town of Huescar, she had been a Real Madrid fan all her life and dreamed of playing for them if they ever introduced a female team.
Eventually, they announced their female team in 2020.
She joined the club before the 2021-22 season after her successful run with Levante UD the previous season.
Despite having a short career, Esther remains the club's all-time highest goal scorer with 39 goals in 77 matches.
Three days after Real Madrid's post about her leave, the athlete said a farewell message to her fans with a heavy heart.
At the end of her message, González wrote, " I wish all the luck in the world to this team and to the growth of the club. Although the story we are creating is short, this group is worth more than its entire brief life."