Evan Mobley brother Isaiah Mobley is a professional basketball player who plays for Cleveland Cavaliers of the NBA.
NBA siblings were born in a family of basketball enthusiasts where their father, Eric, played college basketball for Cal Poly Pomona and Portland.
Moreover, their father played professional basketball in China, Indonesia, Mexico, and Portugal.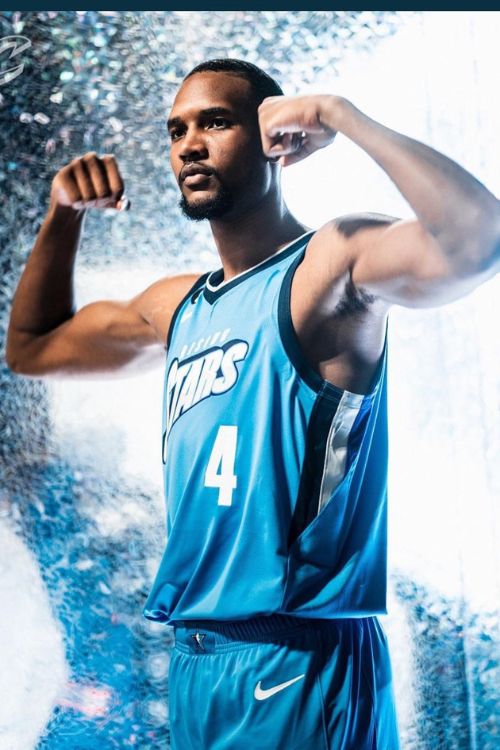 Following his father's footsteps, Evan Mobley played basketball along with his older brother Isaiah.
Evan played college basketball for the USC Trojans before being selected by the Cleveland Cavaliers with third overall in the 2021 NBA draft.
On August 8, 2021, Mobley debuted in the summer league as a member of the Cleveland Cavaliers, playing against the Houston Rockets.
He then made his NBA debut on October 20, where showed a remarkable performance. However, he lost to the Memphis Grizzlies.
Continuing the game with Cleveland, Mobley has made history by becoming the first Cleveland rookie since LeBron James in March 2004 to record five blocks in a single NBA game.
He was recognized for his outstanding performance and named the NBA Eastern Rookie of the Month for October and November games.
Evan Mobley Brother
Isaiah Mobley, who happens to be Evan Mobley's elder brother, is also a basketball player.
Basketball has always been a common interest for them, and their relationship grew stronger when they became teammates.
Both brothers have never been separated and even played for the USC Trojans together.
Currently, they both play for the same team in the NBA, maintaining a close bond both on and off the court.
Isaiah Mobley, born on September 24, 1999, is two years older than his brother Evan Mobley. Despite being older, Isaiah was selected after his younger brother in the NBA.
Isaiah was selected with the 49th overall pick by the Cleveland Cavaliers, where he signed a two-way contract with the team on July 2, 2022.
This arrangement allowed him to split his time between the Cavaliers and their NBA G League affiliate, the Cleveland Charge.
In the 2022-23 season, Mobley was named to the G League's Next Up Game. Recently, he signed another two-way contract with the Cavaliers.
Mobley Family Has A History Of Playing Basketball
Evan and Isaiah Mobley were not the first in their family to have an interest in basketball. Their father, Eric Mobley, was an exceptional player during his younger years.
Eric is a former basketball player and has transitioned into a coaching role as an assistant instructor at the University of Southern California.
Prior to his coaching career, their father had a professional playing experience in several countries, including Portugal, Mexico, and Indonesia.
He has also made significant contributions to the basketball community as the founder of the Triple Threat basketball application and as a former head coach at Compton Magic.
As a dedicated father, he has played an integral role in shaping his sons' basketball journeys, coaching them from a young age.
Nicole, the mother of both sons, played a significant role in shaping their future.
As a primary teacher, she balances her professional responsibilities with active engagement in charitable activities.
Nicole has generously donated to St. Jude Children's Research Hospital, proving her commitment to making a positive impact in the world.
She attends Evan's basketball games and proudly shares their victories on social media.