Fernando Alonso's parents Jose Luis Alonso, and Ana Maria Diaz Martinez, supported their sons' racing dreams since day one. But even Alonso's father didn't think he would make it this far.
Jose Luis Alonso always told his son to be grateful for where he has reached in his life. His mother, Ana though not from a racing background was always involved in his racing career.
In an interview, Fernando even mentioned his mother would stitch him racing outfits, adjusting the size of his overalls as he grew up.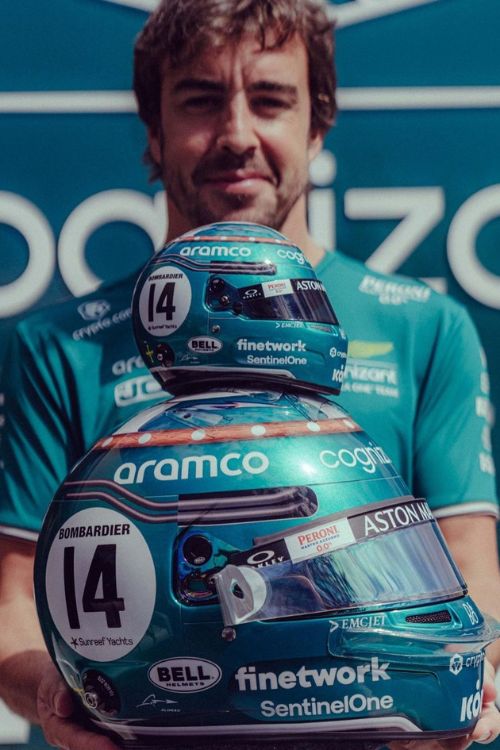 Recently, on a podcast, the two-time F1 champion talked briefly about his family and their role in his career.
During his interview, Fernando also revealed if he could change one thing about his F1 career, it would be winning the Championship with Ferrari. The Spanish driver joined Ferrari in 2010 but left the team with no trophy in 2014.
Fernando Alonso Parents, José Luis Alonso, And Ana Maria Diaz Martinez
Fernando Alonso's parents Jose Luis Alonso, and Ana Maria Diaz Martinez, raised two kids in Oviedo, Spain. The F1 legend grew up alongside his older sister, Lorena Alonso.
Jose Luis Alonso is a former go-kart driver who introduced his kids to racing. Alonso Sr had built a go-kart for his daughter, but as Lorena wasn't interested, he placed Fernando in it.
And that is how his love for racing began. Fernando's parents noted the interest shown, and when Fernando was three, they began taking him to training.
In an interview with CNN, Alonso said the weekends used to be a nightmare for his parents. They would have to drive 10 hours with him to race somewhere and come back home to head for work the next day.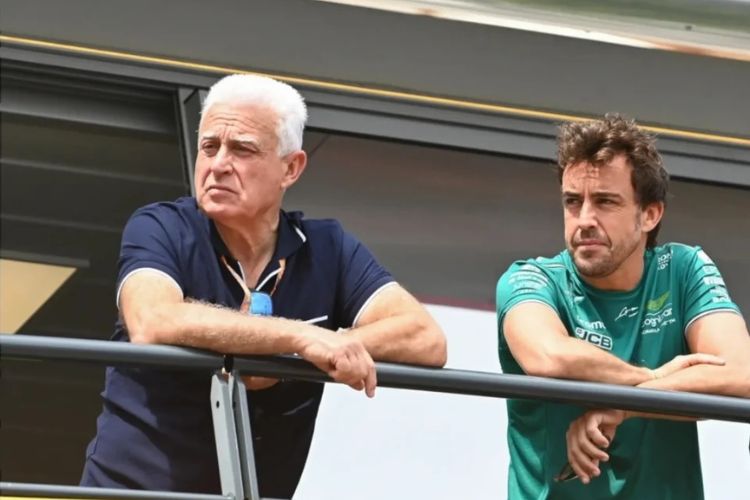 Fernando Alonso came from an ordinary background, and his family didn't have the money of billionaires or millionaires of the world. Jose Luis worked as an explosives expert in Oviedo, and Ana Maria worked as an employee in the local store.
Fernando Alonso has previously said that the first piece of advice his parents gave him was to stay humble. In 2001, when Alonso made his F1 debut, Jose told his son to enjoy the race as it could be his last.
Jose told Alonso if the race became his last race, he could always say he ran in a Formula 1 Grand Prix. During the 2023 Canadian Grand Prix, Alonso revealed his father didn't think he would make it as a professional racer.
And though Jose was proven wrong, he is certainly happy with the outcome.
Fernando Alonso Love Life Troubles
Maybe being too successful in professional life takes a toll on one's personal life and relationships.
In an interview in 2018, Fernando said his dedication to sports had left him with no friends, no family, no free time, no privacy, no wife, and no kids.
The F1 has had a string of relationships, which have all failed. Fernando married Raquel del Rosario, a Spanish singer and actress, in 2006. But they divorced five years later, in 2011.
He was then engaged to Lara Alvarez, but their 16 months relationship ended in 2016.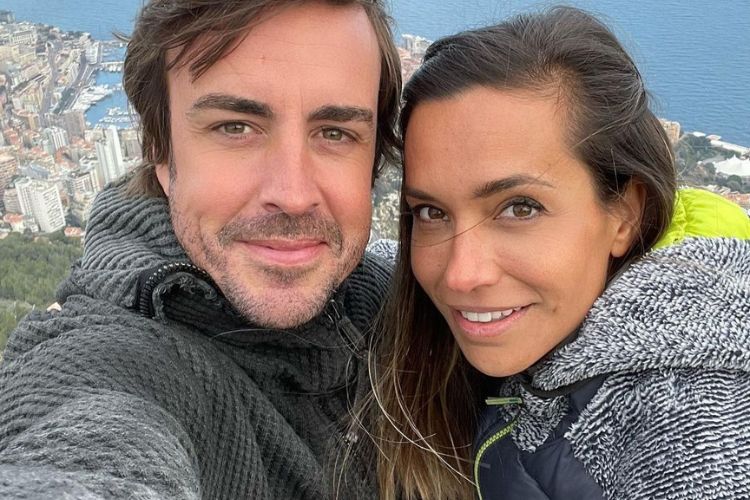 Earlier this year, after getting a podium finish in the Australian Grand Prix, Alonso announced his split from his girlfriend, Andrea Schlager.
Schlager, a sports commentator with an F1 history, met Alonso through their F1 connections. Alonso announced the split through his Instagram story and hinted it was an amicable breakup.
The F1 driver has also kept up all his posts with Andrea on his Instagram.
Two months after his breakup with Schlager, Alonso was rumored to be dating another Spanish commentator Melissa Jiminez. Though they have not confirmed their relationship media is convinced they are dating.