Fernando Alonso's sister, Lorena Alonso, is the F1 driver's only sibling. Lorena has lately been attending several races of Alonso's.
The older sister of Fernando Alonso, Lorena, has also previously made her on-screen debut in the documentary, "Fernando." The documentary followed the Spanish driver's story of returning to F1 in 2021.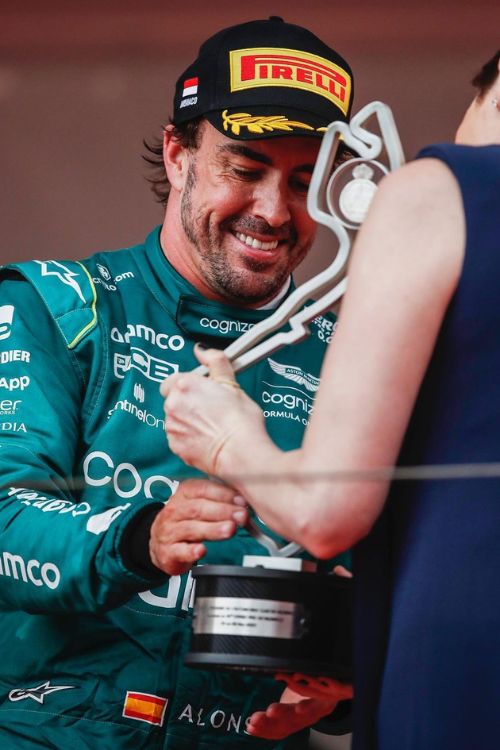 The siblings, born and brought up in Oviedo, Spain, by parents Jose, and Ana, always shared a tight bond. The documentary further solidified that the Spanish driver will always have his family to rely on.
Since joining Aston Martin this season, after the departure of Sebastian Vettel, Fernando Alonso has been on a hot streak. He is currently third in standing only behind the Red Bull pairing of Max Verstappen and Sergio Perez.
As the season progresses, it is to be seen whether the F1 legend can hold up the third spot with Lewis Hamilton and George Russell on their updated Mercedes W14 closing in on him.
Fernando Alonso Sister, Lorena Alonso
Fernando Alonso's sister, Lorena Alonso, is older than him by five years. The two siblings were raised by their parents in Oviedo, Spain.
Growing up, Fernando was highly competitive with his sister. The two would test who could run down the flight of stairs the quickest. Lorena talked about the F1 legend's mannerisms in the Amazon docuseries "Fernando."
With Fernando go-karting from a young age, Lorena said now that she looks back at the videos, she is shocked that they allowed him to participate.
There were instances where he could've easily hurt himself, but Alonso continued participating in the competitions, and he kept winning.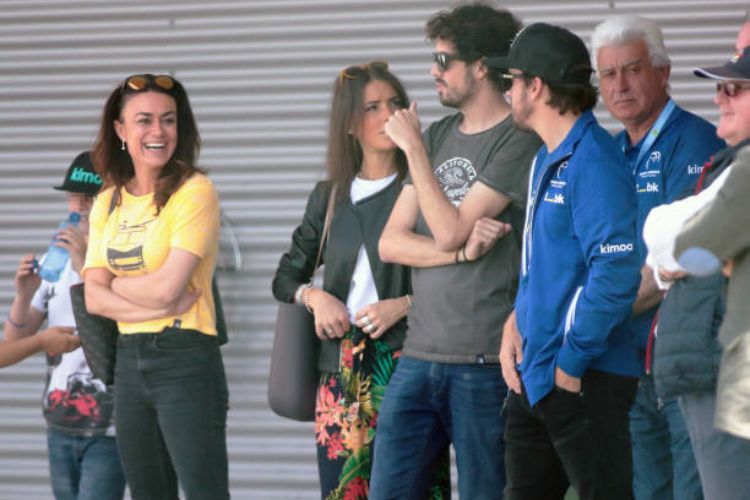 Lorena also talked about how intelligent Fernando had always been since he was a kid. She said Fernando would only study for a bit but could remember everything easily.
He would then joke with his mom about how his sister had to read the entire book to understand the stuff.
The older sister also talked about Fernando's messy exit from McLaren. The Spanish driver exited the F1 team after he couldn't continue working with Lewis Hamilton.
Lorena currently resides in Barcelona and has attended several of Fernando's races. It was also speculated that she has two kids, but it has never been confirmed.
Fernando Alonso Parents: Jose Alonso And Ana Martinez
Fernando Alonso's parents, Jose Alonso and Ana Martinez, didn't come from a racing background.
Ana worked in a department store, and Jose was in the mining industry as an explosive expert.
When Alonso was three, his father, Jose, introduced him to the sport. It was after Jose had built a go-kart intended for his daughter, but with Lorena not showing much interest, he placed his son in it.
In an interview with CNN, Fernando lauded his parents for keeping up with his racing dreams.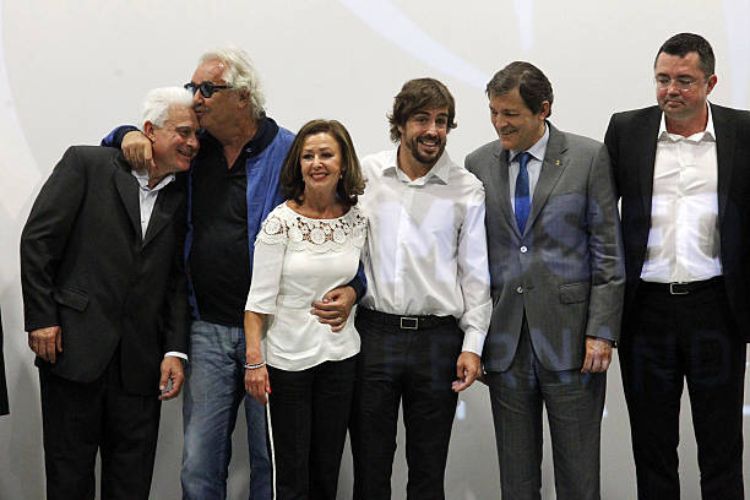 And though he was winning trophies on the racing tracks, his parents always prioritized study over everything. The F1 driver would have to read for his exams on the back of his car.
A former race kart driver, Jose was the biggest inspiration for his son. His mother, Ana Martinez, would make him his racing outfits and adjust the size of his overalls as he got bigger.
The couple has been seen at several races of their son throughout the years but remains fairly private.
In 2022, the Spanish driver decided to pay tribute to his mom by taking up her maiden name. His official F1 entry now is Fernando Alonso Diaz.
In F1, Alonso isn't the only driver to pay homage to his mom's name. Previously, seven-time world Champion Lewis Hamilton took up his mom's last name, and so has Sergio Perez.
If there is one thing Fernando values more than winning titles or races, then it is his family. Even in his docuseries, Alonso made it clear that family always comes first.