In swimming, one hundred seconds can make a huge difference in separating two positions. Just look at Florent Manaudou's career how such cm can make a huge impact.
Despite coming as an underdog in the 2012 Olympics, a French swimmer won 50m freestyle, whereas 4 years later, he retired due to that same hundredth of a second.
However, the world 50m backstroke record holder made an incredible comeback in 2019 after playing professional handball in the French second tier for 2 years.
During his early years, he was trained by his brother. Likewise, Manaudou and his sister became the first siblings to win gold medals in an Olympic swimming event.
Furthermore, he is currently dating a Danish Olympic gold medalist swimmer Pernille Blume looking at his personal life.
Now, let us have a glance at his quick facts before jumping to find out more interesting things about Manaudou and his professional career
Quick Facts
Name
Florent Manaudou
Date of Birth
12 November 1990
Birth Place
Villeurbanne, France
Nick Name
Unavailable
Age
31 years old
Gender
Male
Religion
Unknown
Nationality
French
Ethnicity
White
Horoscope
Scorpio
Profession
Swimming
Height
6'6″ (1.99 m)
Weight
108 kg (238 lbs)
Body Mass Index (BMI)
17.5
Build
Athletic
Hair Color
Black
Eye Color
Black
Tattoo
Yes
Father Name
Jean-Luc Manaudou
Mother Name
Olga Schippers
Siblings
Laure Manaudou (sister), Nichols Manaudou (brother)
Relationship
Dating (2020)
Girlfriend
Pernille Blume
Education
School De La Plaine De L'ain
Team
Energy Standard, CN Marseille
Coach
Julien Jacquier
Strokes
Freestyle, Butterfly, Backstroke
Career
2007-present
Olympic Records

Rio 2016: 50m freestyle (Silver),
4x100m freestyle relay (Silver)
London 2012: 50m freestyle (Gold)

World Championship Records

2013 Spain: 4x100m freestyle relay (Gold)
2015 Kazan: 50m freestyle (Gold),
50m butterfly (Gold),
4x100m freestyle relay (Gold)

Personal Best

50m freestyle (LC): 21.19, Kazan (2015)
100m freestyle (LC): 47.98, Zurich (2014)
50m butterfly (LC): 22.84, Kazan (2015)
50m freestyle (SC): 20.26, Doha (2014)
100m freestyle (SC): 45.04, Herning (2014)
50m backstroke (SC): 22.22, Doha (2014)

Salary
Unavailable
Net Worth
$1.5 million
Hobbies
Travel, Motorbike
Social media
Instagram, Facebook, Twitter
Swimming Merch
Swimming gear, Accessories
Last Update
January, 2022
Florent Manaudou | Background and Personal Life
Florent Manaudou was born on 12th November 1990 in Villeurbanne, France. He is son of Jean-Luc Manaudou and Olga Schippers.
Moreover, his father is French, and his mother is Dutch. He has two siblings, brother Nicholas and sister Laure. Both of them are older than him.
In 2009, he joined the French Army after failing to make his debut on the international stage. Likewise, he is part of the artillery regiment in the army.
Furthermore, for his outstanding swimming performance in 2012, he was awarded the Knight of the French National Order of the Légion d'Honneur.
Personal Life
In 2019, Manaudou publicly announced his relationship with Pernille Blume through social media.
Blume is also a professional swimmer. Moreover, representing Denmark, she won the gold medal in 50m freestyle and bronze in 4x100m relays.
Furthermore, at International Swimming League, she is a member of Team Energy Standard, just like her boyfriend.
Previously, he was in a relationship with multiple girls.
In 2017, Manaudou was in a relationship with Alize Lim, the French professional tennis player. Likewise, while visiting Tahiti, he fell in love with a young model Ambre Baker.
Similarly, before Ambre, he was in 3 years relationship with French professional horse rider Fanny Skalli.
Family Affair
Manaudou comes from a sports family. His father was a former professional handball player, whereas his siblings come from a swimming background.
Moreover, it was his brother who provided trained him in his early years. In 2007, under Nicholas's guidance, he even won 50m freestyle in the France Junior swimming championship.
Nicholas trained him until 2011 in his first World Championship held in Shanghai. Later, he made the bold decision to join his sister and train under Romain Barnier.
His sister Laure is a retired professional swimmer. Moreover, they are the first siblings to win gold medals at Olympics in swimming.
In the 2004 Athens Olympics, Laure won gold in 400m freestyle whereas Manaudou won gold in 2012 London Olympics in 50m freestyle.
Previously she also held a world record in freestyle 200m and 1500m.
Dane Bird-Smith Bio: Training, Career, Income & Family >>
Handball Love
During his childhood, Manaudou played handball as much he played swimming. Later, when he turned 13, he focused fully on swimming.
However, after retiring from swimming in 2016, he once again decided to follow his youth love and passion for handball.
So, he signed with the French second division side Aix en Provence at the age of 25, where he played 2 seasons.
Moreover, he scored 15 goals in 10 matches in his last season. However, he made a remarkable comeback to swimming in 2019.
Controversies
In 2015, Manaudou was criticized by various wildlife organizations and the public for posting photos on Facebook in front of Lar gibbon in Thailand.
He may not have been familiar with Thailand law as, since 1992, country law restricts the use of endangered spec for photos and other purposes.
Florent Manaudou | Physical Appearance and Training
Physical Appearance
Manaudou is a tall swimmer standing 6 ft 6 inches. Likewise, he weighs around 108kg.
He is also one of the attractive and good-looking swimmers in the world. So, that's no surprise why he has featured in modeling and movies.
He is mostly known for his dimples, silky smooth hair, and tongue piercing. Moreover, one of the coolest traits of his body is a tattoo.
He has starred in French TV shows and series such as Section de Recherches, Munch, and Vestiaires.
Likewise, he has done modeling for many famous brands and magazines. Some of them are Numero Hommes, GQ, Men's Fitness, and L'EQUIPE.
Furthermore, in 2013 he and Frederick Bousquet posed for the project to support the LGBTQ community.
Training and Diet
Manaudou has one of the best well-built physiques that many dreams of. Thanks to his work ethic and training.
His huge size and frame help him to generate more power in the sprints.
Looking at his body, it's a shock that he doesn't follow any diet. Moreover, he likes to eat everything he wants without any restrictions.
However, he has a specific training routine and adequate sleep time to maintain his body in perfect shape.
In addition to his sprint events and practice, he does weight training three times a week and goes biking around Marseilles mountain once a week.
Galen Rupp Bio | Olympic, Wife & Net Worth >>
Florent Manaudou | Professional Career
World Championship
Manaudou made his debut on the international stage in the 2011 World Aquatics Championship held in China.
He competed in 50m butterfly at the finals finishing fifth in 23.49. However, it was slower than his semis time of 23.32.
He also competed in the 4×100 m medley relay (butterfly leg), but the Franch side failed to qualify for the finals.
In 2012 World Short Course Championship finished the event with one silver and bronze.
Later, in 2013 Manaudou finally got his hand on his first world championship medal in Barcelona.
In 4×100 m freestyle, he swam in the second leg, finishing with 47.93 to help France win gold.
Likewise, in 50m butterfly and 50m freestyle, he placed eighth and fifth.
In the 2014 World Short Course Championship in Doha, he won six gold medals, including 3 golds.
Watch Florent Manaudou making a World Record at 50 m Backstroke >>
Moreover, he set a world record in 50m freestyle (20.26) and 50m backstrokes (22.22). However, his 50m freestyle record has been broken already by Caeleb Dressel.
In the 2015 World Aquatics Championship in Kazan, Manaudou was dominant in short-distance events.
Firstly, he won gold in 50m butterfly, consecutive 4x 100m relay, and 50m freestyle.
Olympics
Florent Manaudou's major breakout in international swimming came after the 2012 London Olympics.
During the France Olympics trials, he managed to qualify for the Olympics, finishing second in 50m freestyle.
Later, at the Olympics finals, he won a gold medal in the only event he competed for, that's 50m freestyle.
Moreover, he is the first French to win gold in 50m freestyle and the 6th gold medalist in individual events.
To win his first and only Olympics gold, he finished with a time of 21.30 ahead of Cesar Cielo and Cullen Jones.
Later, in the 2016 Olympics, he competed in 400m freestyle relay and 50m freestyle but failed to qualify for 100m freestyle.
In the 400m freestyle relay, France finished second behind the USA.
More awards & glory
Likewise, in 50m freestyle also took the silver medal. Moreover, he failed to defend his title by 0.01 seconds, losing to Anthony Ervin.
After Rio Olympics, Manaudou announced taking a break from swimming on Facebook to play handball. However, he also mentioned plans to return in the future.
Moreover, before heading to Rio, he had already mentioned his strength to continue swimming depends upon results.
After his return to swimming, he competed in the French 2021 Olympic trials, winning 50m freestyle with 21.72 seconds.
Now, in Tokyo, he wants to redeem his loss from the previous Olympics by winning gold.
Andre De Grasse Bio | Injury, Olympics & Net Worth >>
International Swimming League
In the 2019 Sette Colli Trophy, Manaudou made his comeback to swimming winning silver in 50m freestyle.
Later, he signed with Team Energy Standard for the first season of the International Swimming League.
Moreover, he co-captained his team alongside Swedish Sarah Sjostrom to win the inaugural season on his return to swimming.
As sprint-free/ back specialist, he had a valuable contribution to the team and was the team's main potion for every skins race.
Likewise, in the 2020 edition of ISL, his team finished second behind Cali Condors.
However, his team set an ISL record in 3 relay events, and Manaudou was a member in every one of those events.
Florent Manaudou | Earnings and Net Worth
Earnings
In the 2020 International Swimming League, Florent Manaudou took home $67,025. During the 2019 ISL first edition, he earned $58,700.
Likewise, competing in the 2013 World Aquatic Championship, swimming, he earned $15,000 combined from two events.
Similarly, in the 2015 world championship edition, he took home $60,000 combined after winning gold in 3 different events.
In addition, Manaudou earned a $30,000 bonus for setting a world record in 50m backstrokes.
Furthermore, the French government awarded him $61,500. Likewise, in Rio Olympics, after winning two silver medals, he earned $44,000 combined.
Endorsement
First of all, Florent Manaudou is represented by Britain marketing company Pimento.
During the Puma 2019-20 season, Marseille German company signed him alongside Dimitri Payet as one of its new brand ambassadors.
In the event, Puma hosted Talk Sports in World fastest Man Usain Bolt and other French Puma athletes.
In November 2019, he signed a sponsorship deal with the Italian company Team Arena Elite for Tokyo Olympics.
Since then, Manaudou has been wearing their swimwear and equipment during events and competitions.
Previously, he had tied deals with Australian company Speedo in 2013. They even renewed his contract after he retired and pursued his career in handball.
Likewise, in 2012 he tied a deal with an American company. Since then, he has appeared in his home county various commercials to promote their products.
Similarly, after agreeing on an endorsement deal with Ice watch in 2013, he has already released limited edition watches collaborating with them.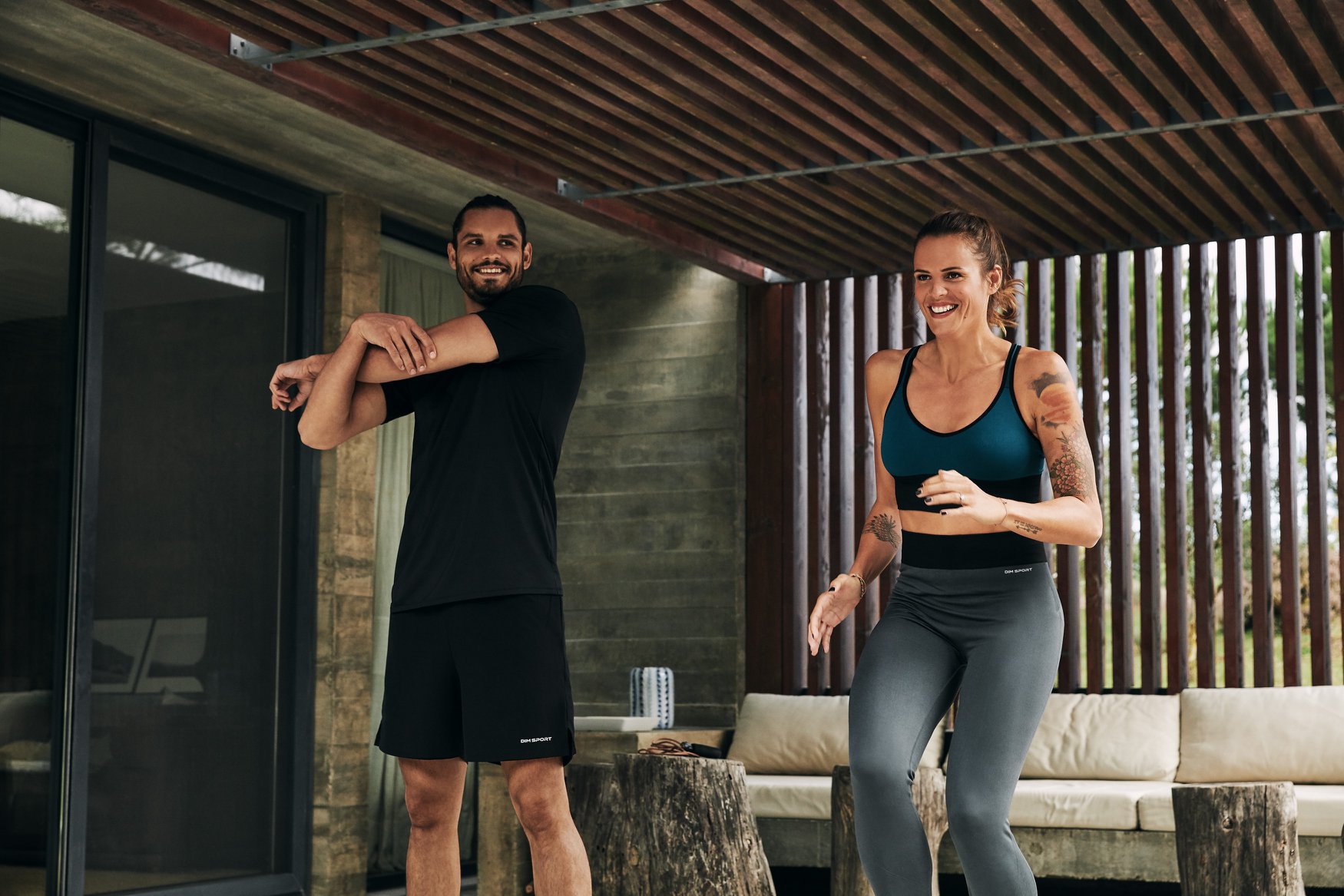 Furthermore, alongside his sister Laura he has been in various advertising campaigns for DIM Paris.
Recently, in 2021 Manaudou was announced as one of the six french athletes to become Cupra brand ambassador. They were signed considering the 2024 Paris Olympics.
According to various online sources, Manaudou estimated net worth is around $1.5 million.
Florent Manaudou | Social Media Presence
Florent Manaudou is one of the famous swimmers in the world. So, that's no surprise why he has a huge fan following on social media.
Currently, he has Facebook, Instagram, and Twitter handles with more than 500k followers combined.
He is active in social media, frequently updating about his personal and professional life.
Moreover, he regularly uploads photos and videos of his lifestyle, training, vacations, and various events he is competing in.
Conseslus Kipruto Bio: Career, Scandals & Net Worth >>
Frequently Asked Questions
Will Florent Manaudou compete in the 2021 Tokyo Olympics?
On 5th July, France Swimming Federation announced that Manaudou would compete in the 2021 Tokyo Olympics in 50m freestyle.
In Olympic trails, he won 50m freestyle, finishing with a time of 21.72 seconds. In Tokyo, he wants to finish with a third successive podium finish.
When did Florent Manaudou retire from swimming?
Manaudou announced his retirement through Facebook after the 2016 Rio Olympics after failing to win a gold medal.
Later, he joined France professional club to pursue his career in handball. However, he returned to swimming in 2019.