Florian Xhekaj recently joined his brother Arber Xhekaj's team, as he was selected by the Montreal Canadiens in the 2023 NHL Entry Draft.
Florian, following in his brother's footsteps, has now become a part of the NHL team, which is a remarkable achievement for both brothers.
The Xhekaj brothers have displayed their exceptional hockey skills and have now found themselves on the same professional team.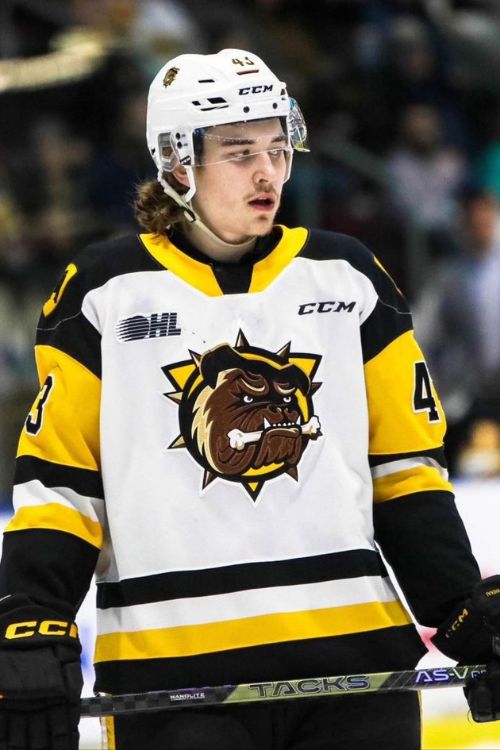 Born on June 27, 2004, Florian Xhekaj is the younger brother of Arber Xhekaj, being three years junior to him.
Like his brother, Florian plays as a forward and faced similar circumstances of going undrafted to the Ontario Hockey League (OHL).
Following his time in the GOJHL, Florian signed a contract with the Hamilton Bulldogs, where he showcased his skills in 68 games, recording 13 goals and 12 assists, accumulating a total of 25 points and 76 penalty minutes.
Florian recently made headlines across the internet as he was selected by the Montreal Canadiens as the 101st overall pick in the 2023 NHL Entry Draft.
Florian Xhekaj Brother
Arber Xhekaj, older brother of Florian, was born on January 30, 2001. He is a professional ice hockey player and currently plays with the Montreal Canadiens of the National Hockey League (NHL).
Arber played minor hockey with the Hamilton Huskies of Alliance Hockey. However, he was not selected for the 2017 OHL.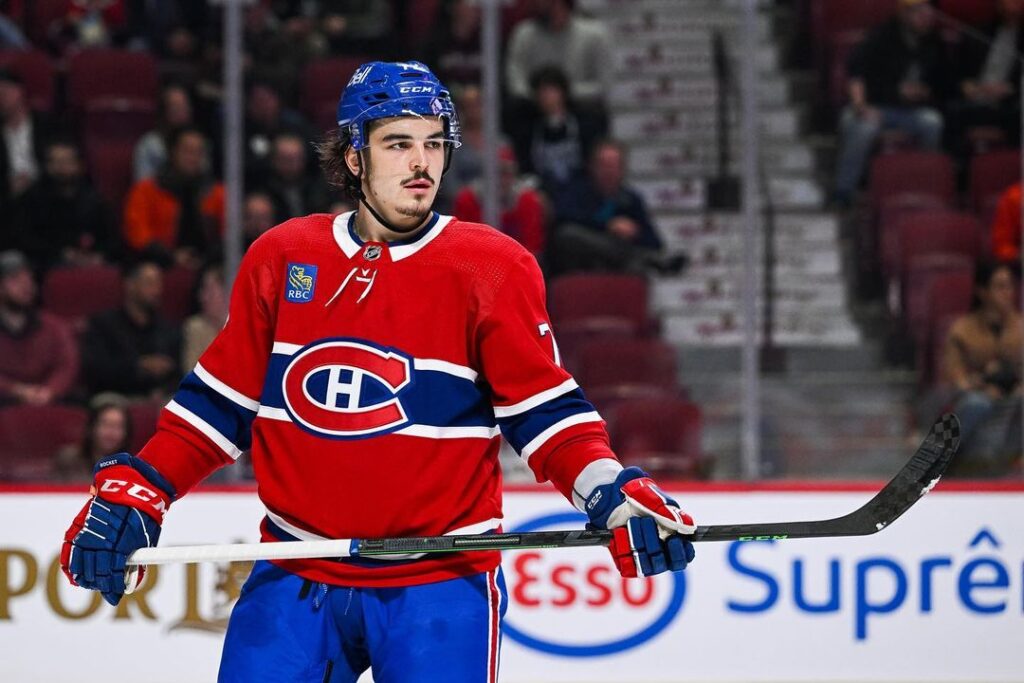 Xhekaj admitted that it was tough to deal with and even considered ending his hockey career at that point.
He gathered courage and played for the St. Catharines Falcons of the Greater Ontario Junior Hockey League (GOJHL).
While playing for a team, he managed to earn a spot on the Kitchener Rangers' roster as an undrafted player.
Subsequently, Xhekaj was traded to the Hamilton Bulldogs, where he contributed to their Memorial Cup run, playing in 33 games.
Arber Xhekaj currently plays as a defenseman for the Montreal Canadiens in the National Hockey League (NHL).
Despite going undrafted in both the 2020 and 2021 NHL drafts, he made his debut with the Canadiens on October 12, 2022.
Born To Immigrant Parents
Jack and Simona, the parents of Arber and Florian, are both immigrants from different European countries.
Jack is originally from Kosovo, and Simona is from the Czech Republic. The couple's love story is quite unique as they met in Hamilton, Canada, through mutual friends at the Sheraton Hotel.
They hit it off right away and have been together for 24 years and recently celebrated their anniversary on May 1st.
They are proud parents of four children, two daughters, Sophia and Dominika, and two sons, Arber and Florian.
Simona Always Wanted Her Son To Play Hockey
Simona, Xhekaj's mother, is now a fitness trainer who has always been passionate about fitness and sports.
Growing up, Simona was into sports and played volleyball for the junior national team in Czechoslovakia.
Additionally, her brother also played for various teams that their father managed, and dreamed that her sons would be involved in sports.
In fact, she bought a hockey stick for Arber even before he turned one. When he was 18 months old, she put him on skates for the first time.