After requesting a trade, Kai Jones also uploaded a picture with his partner. Fans are curious to know whether she is her wife or girlfriend.
This article will explore his background, personal love life, and recent trade rumors.
Kai Jones was born in Nassau, Bahamas, and relocated to the United States at the age of 11.
Before entering high school, he returned to his home country, hoping to pursue a career in long jumping.
It was at the age of 15 that Jones first took up organized basketball, driven by his interest in the sport after experiencing a growth spurt.
Following his high school basketball career at Orlando Christian Prep and Brewster Academy, he played college basketball for the University of Texas.
The Charlotte Hornets selected Jones as the 19th overall pick in the 2021 NBA Draft.
On August 3, 2021, he signed a four-year contract with the Hornets worth $13.42 million.
Kai Jones Wife Or Girlfriend: Freya Lodge?
The Bahamas-born Kai Jones is currently in a relationship with Freya Lodge.
No official records are available to confirm that the two have tied the knot.
The precise date of Kai and Freya Lodge Whitham's relationship remains uncertain.
However, Freya publicly acknowledged their relationship on social media in May 2023, introducing the Charlotte Hornets player as her boyfriend.
The post was subsequently deleted, suggesting a possible breakup during that period.
On October 10, 2023, the basketball player once again shared photos with Freya on Twitter and Instagram, indicating they are back together in a relationship.
He captioned the post saying,
"Just two ball players with dope layers and cold flavors. You one shorty."
Brief On Freya Lodge Whitman
Freya Lodge Whitman hails from Christchurch, New Zealand, and was born to parents Sarah and Stuart Whitman.
She has a younger brother named Finn and an older sister named Holly.
While at Christchurch Girls High School, Freya excelled in soccer and was the most valuable player on the varsity team. Her idol in the soccer world is Lionel Messi.
Later, she continued her soccer journey at the University of North Carolina while pursuing a major in biology.
Kai Jones Trade Rumors
On September 30, 2023, the Hornets announced that Jones would not be participating in their training camp and would take an indefinite break due to a series of erratic posts from his social media accounts.
The 22-year-old athlete posted unusual messages on social media, including calling out some teammates.
Then, on October 9, 2023, Jones publicly expressed his desire to be traded via a post on X.
He wrote, "I have officially requested to be traded from the Charlotte Hornets. #GOATLIFE."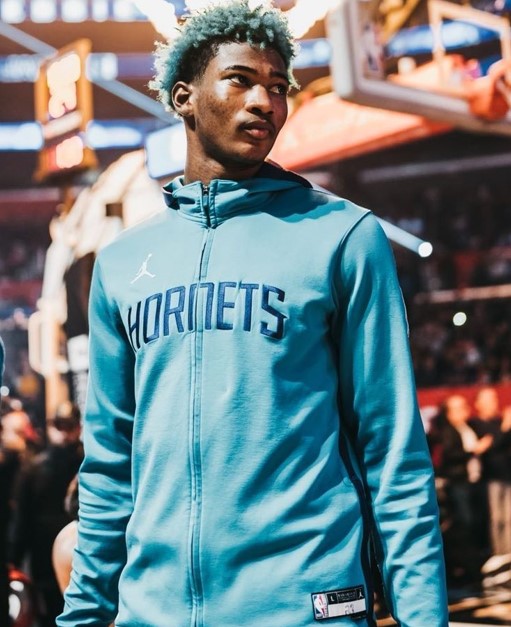 Jones is set to earn a guaranteed $3.05 million for the current season, as the Hornets exercised their third-year option on his rookie scale contract last fall.
However, considering the recent events and his limited role during his first two seasons, it seems highly unlikely they will pick up his $4.69 million option for the 2024/25 season.