Gallienne Nabila is a model of mixed ethnicity. The fashionista often makes headlines for her relationship with Floyd Mayweather.
We are all aware of the eccentric lifestyle of Floyd Mayweather. 'Money' likes to maintain a luxurious status with branded wear, expensive cars, and top-end models.
Likewise, one such woman in his life is Gallienne Nabila. She has had an exciting life, which we will inspect below.
Gallienne Nabila is a model, social media personality, and fashion icon from the United States. She currently resides in Los Angeles, California.
She has a massive fan following of over a million Instagram followers and 1.5 million on TikTok.
Furthermore, she studied business administration and management at Montgomery County Community College. However, her passion was modeling, so she chose that career line.
Gallienne's modeling journey started when she was 10; she had already signed with multiple agencies. Eventually, at 19, she signed to Elite Models and officially entered the industry.
More Into Gallienne Nabila: Her Ethnicity And Age
Gallienne Nabila is the daughter of a Guyanese father and a white Southern Belle (of French/English heritage) mother.
Regarding her age, the model was born on October 3, 1997. So she is currently 26-year-old.
She joined and succeeded in the modeling industry at a young age. Moreover, she still has a long way to go and considers her career is only just taking shape.
Gallienne Nabila And Her Relationship With Floyd Mayweather
The model gained recognition in the mainstream media after being seen with undisputed boxer Floyd Mayweather Jr.
Moreover, they first caught the media's eyes in 2019, when the two dated for a while before calling it quits.
Eventually, the love birds got back in 2021 when the two were getting cozy courtside at an NBA game featuring the Lakers and the Pistons.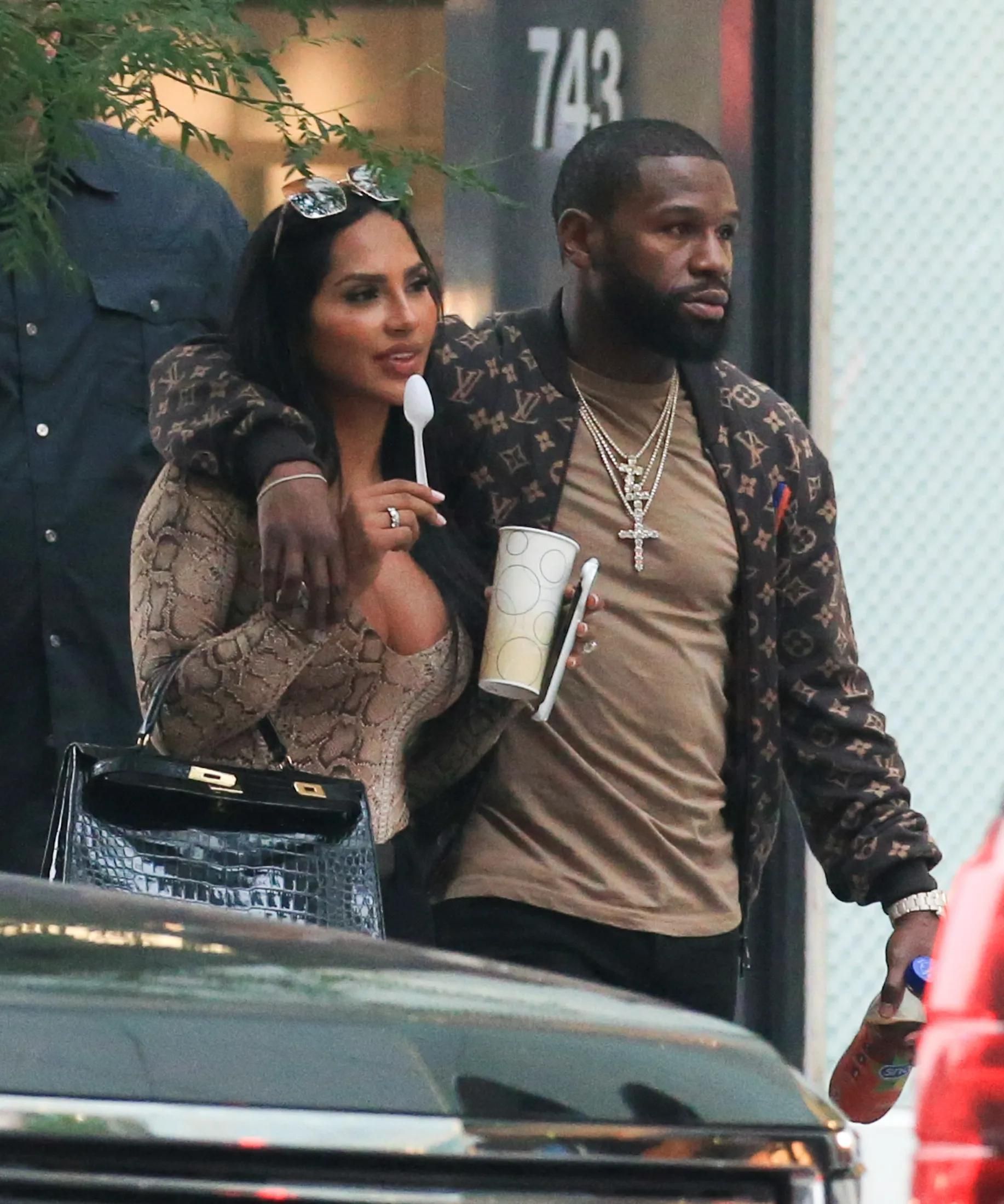 However, they broke up and did not reunite for a while. The couple looked head over heels for each other during their time together.
Gallienne would attend Floyd's boxing matcher, whereas the 'Money' would surprise his lover with expensive gifts.
The paparazzi often spot Mayweather and Nabila taking walks in the Hollywood Boulevard. The couple would also be seen at restaurants and other famous events.
The Lovebirds Recently Got Back Together
It has been clear that Gallienne and Floyd's relationship is an on-off type of thing. They are not fully committed but love each other's company.
Furthermore, the two recently attended a Lakers game in the Crypto.com arena. In addition, it was not just a casual meet-up but looked as if things were serious again.
The boxer and the model got insanely cozy and intimate to the extent some might consider a PDA.