Garrett Clark doesn't have a girlfriend and isn't seeing anyone currently. The 23-year-old famous internet personality has been linked with another golf personality, Claire Hogle.
Good-looking, entertaining, and love for golf are some traits Garrett Clark and Claire Hogle have in common. And they have made several YouTube videos together, which have received praise and millions of views.
So, the dating rumors between the two were bound to circulate. But the two YouTube stars have never confirmed their relationship status and are only good friends.
The creator of GM Golf and Good Good Golf, Garrett Clark, has reached a star-level status because of his trick-shot golf videos. The YouTuber was also recently linked with another internet personality Corrina Kopf, but once again it's only rumored.
Garrett Clark Girlfriend: Is He Dating Claire Hogle?
Garrett Clark is currently single and doesn't have a girlfriend. Though linked to many, the internet personality has never confirmed anything about his romantic life.
But the founder of the GM Golf YouTube channel has been mostly linked with another internet golf personality, Claire Hogle. The rumors between the two have been swirling around the internet for the past two years.
The reason behind the dating rumors comes from their previous YouTube collaboration videos. The two have been making videos together since 2021, with one of their videos reaching 1 million views recently.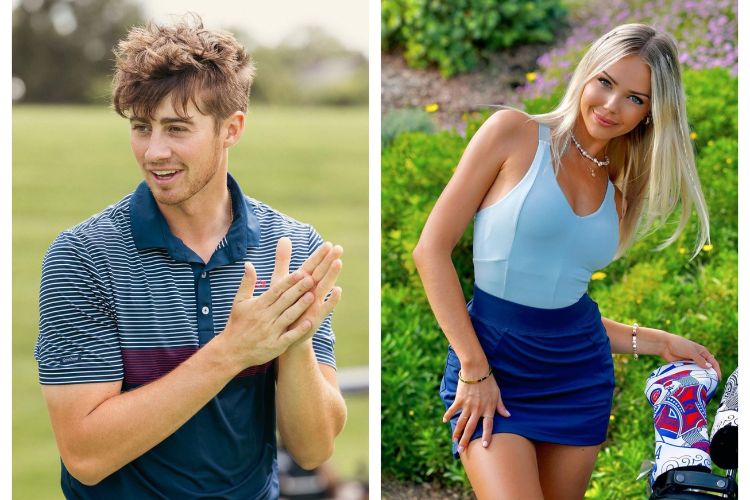 The banter and the connection between the two in the videos have led many fans to believe they could be dating. But neither Garrett nor Claire has ever confirmed their relationship status.
Garrett and Claire have had an amazing rise in the YouTube scene, and that is due to their golf videos. If Garrett started making YouTube videos at nine, Claire began after high school.
In one of his interviews, Garrett said he wasn't interested in golf as a kid and only began playing the sport at 13. While on the other hand, Claire comes from a golfing family and played the sport at a collegiate level until 2020.
Recently, a TikTok video showing a guy who is believed to be Garrett kissing internet personality Corrina Kopf went viral. But many fans came to Garrett's defense, saying that the guy wasn't Garrett but one of his friends.
Garrett Clark Parents, Jerry, And Tamara Clark
Garrett Clark's parents Jerry, and Tamara Clark, were left stunned when their son told them he wanted to drop out of college.
The YouTuber's father, Jerry Clark, a financial adviser, didn't think YouTube was a viable career. His mom, Tamara, kept asking his dad, "How is this a real job?"
So, to persuade his son away from content creation, Jerry told him to make $60,000. With his enormous following on YouTube and Instagram, Garrett made that number in a heartbeat.
Seeing his son's talent in content creation, even Jerry told him to drop out of college. Jerry said, "Son, you need to drop out of school immediately because you have lightning in a bottle right now. College can wait."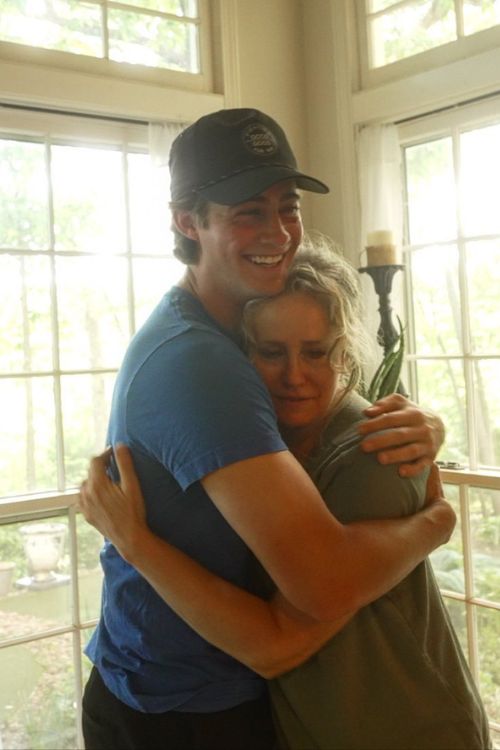 Garrett has repaid his parents the faith shown in him and we mean that literally. Last year in May, the golfer shared an emotional video of him presenting his parents with a cheque of $100,000.
In the first few minutes of the video, Garrett clears the air saying his first goal had always been to repay his parents for supporting him.
After reaching a certain position, many YouTubers buy luxurious items like Lamborghini, but for Garrett, such things didn't mean much.
Garrett also has an older brother named Wes Garrett, and with his cousin Micah Morris, Garrett started the YouTube channel Good Good Golf, one of the most famous golfing channels worldwide.