Garrett Stubbs, the Phillies catcher, barely leaves a place to praise his father, T. Patrick Stubbs, who inspired him and would ensure his journey to the MLB.
A marketing executive by profession, Terence Pat Stubbs never had his professional dive in sports. But it didn't keep him off the field when his son, Garret & his brother, C.J., wanted a coach & a partner.
He and his wife, Marti Gellens Stubbs, now are proud parents of two. Both their sons are in the professional baseball track: Garret in the MLB and C.J. in the minor league.
T. Patrick's eldest son, Garrett Patrick Stubbs (b. May 26, 1993), is an American baseball player who plays for the MLB team Philadelphia Phillies (2022- now).
There, he plays alongside Bryce Harper, José Alvarado, Johan Rojas, and Cristopher Sánchez, among others.
In the 2022 MLB season, he made a batting average of 0.264 at 106 bats, with 19 runs, 5 home runs, and 16 RBIs.
Earlier, Stubbs played for the Houston Astros (2019- 21). They picked him in the 8th round of the 2015 MLB draft and signed him through the minor league system before his major league debut on May 28, 2019.
Garrett Stubbs Father, T. Patrick Stubbs: Age & Wiki
The baseball catcher's father, T. Patrick Stubbs, lives in Del Mar, California, with his wife & mother of two kids, Marti Gellens Stubbs.
Patrick, whose full name is Terence Patrick Stubbs, is from Leucadia, California. Born in 1964, he celebrates his birthday on July 4. As of December 2023, Terence is 59 years old.
In comparison, he is one year younger than his wife, Marti, born in October 1963.
Unlike his MLB player son, Garrett, T. Patrick has no Wikipedia page. But he is active on social media platforms (Instagram, Facebook & Twitter) and LinkedIn.
Stubbs' Dad Terence, Is A Marketing Executive
According to T. Patrick's LinkedIn profile, he works as a VP of Marketing at Del Mar Stubbs Inc. (January 2001- present).
In the company, his responsibilities are to create solutions for all marketing, communications, promotions, and advertising issues.
Besides that, Stubbs also tried out his hands in business ventures & was a partner at Pacifica Del Mar Restaurant (April 2012- January 2017).
His other work experience includes:
Del Mar Thoroughbred Club: As director of corporate development (1985- 1990)
McCann Erickson: As account supervisor (1990- 2004)
Patrick completed high school at Cathedral Catholic High School in 1982 & enrolled at San Diego State University. In 1986, he obtained a BA in Journalism, Political Science.
Married Life With Wife Marti Gellens-Stubbs
Patrick and his wife, Marti Gellens-Stubbs, have been married for more than three decades now.
On March 24, 2020, his spouse wished him on their 30th wedding anniversary- which means they've been husband & wife since March 24, 1990.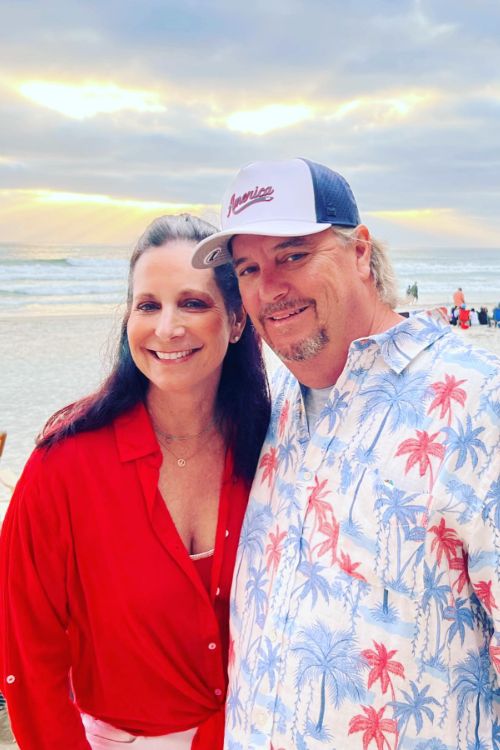 Terence Patrick's other half, Marti, is a real estate agent & co-owner of Maxine & Marti Gellens LLC with her mother, Maxine.
According to her Facebook profile, she has worked as a real estate broker at Berkshire Hathaway HomeServices and Prudential California Realty in La Jolla, California.
Supportive Father Of Two Sons
Together, T. Pat & his wife are parents of two sons: Garrett Stubbs and CJ Stubbs, both attendants of Torrey Pines High School & the University of Southern California.
Garrett's younger brother, CJ, even followed his trail to the MLB & was the 10th-round pick of the Houston Astros in the 2019 MLB Draft. Currently, he plays in the Astros' minor league team, Sugar Land, and Corpus Christi.
In an interview with Encinitas Advocate in July 2019, Garrett described his father as the "most loving, passionate person" and his immense support in the baseball journey.
The MLB player further stated about his liberal parents, & said,
"Mom and Dad created an environment where we could choose and we were often reminded that if we ever wanted to stop playing baseball, they would be there to support us in whatever direction we went."
While discussing their love life, Garret is in a relationship with Evyn Murray, while CJ is dating Taylor Knutzen.