Garrett Wilson's parents, Candace and Kenny Wilson raised five athletic kids. The New York Jets wide receiver isn't the only star athlete in his family.
The youngest son of Davidson College Hall of Famer, Garrett's dad, Kenny Wilson, has supported his son's career since day one. His mother, Candace Wilson, has also played a major role in the player and person Garrett has turned into.
Garrett, with his four siblings, have all played high school basketball, the sport in which their dad excelled the most.
The first-round pick of the 2022 NFL Draft, Wilson didn't let New York Jets regret their decision. After having a stellar season with the Jets, Wilson was awarded NFL Offensive Rookie of The Year.
On Thursday, the wide receiver was pictured in practice training with Aaron Rodgers. Many didn't expect Wilson to return to practice quickly after suffering from an ankle sprain, but it looks like he is more than ready.
Garrett Wilson Parents, Candace, And Kenny Wilson
Garrett Wilson's parents, Candace and Kenny Wilson raised five kids in Columbus, Ohio. The wide receiver comes from an athletic family who has supported him throughout his career.
The Wilson family moved to Austin, Texas, when Garrett was in sixth grade, where he graduated from Lake Travis High School. Candace Wilson's extensive research led to Garrett enrolling at Lake Travis.
She wanted the school with the best balance of environment, athletics, and academics, and her research landed on Lake Travis. And Candace's research didn't go to waste, as her son came out of high school breaking several records and being one of the top prospects.
Garrett Wilson Father, Kenny Wilson, Is A Hall Of Famer
Kenny Wilson knows one or two things about athletic life. He might be a CEO now, but his legacy also lies as a basketball player.
Kenny Wilson graduated from Davidson College as a star basketball player. He was inducted into the Hall of Fame in 2004 and finished as the fifth-highest scorer with 1,573 points.
Kenny was selected to the All-Southern Conference team in his final two seasons. He completed his career shooting with 53.4 percent, eighth best at Davidson.
Prior to diving into the corporate world, Kenny briefly played in the NBA for Denver Nuggets, but that didn't last long.
In 2007, Kenny was appointed as a Sr. Vice President and General Manager by Cardinal Health. He worked there for four years, where he helped turn around a failing company to a competitive $800 million revenue business.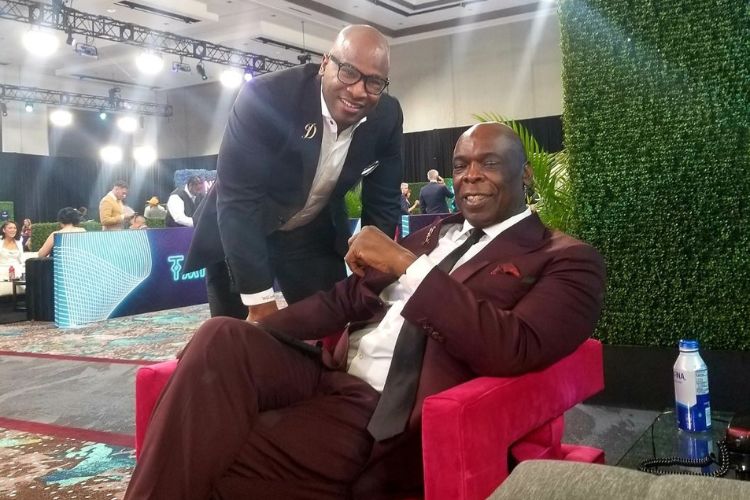 For two years, 2020-2022, Kenny worked as a Chief Operating Officer of Modivcare, a Health Care Company. Kenny currently works as a CEO for KenTop and Sons.
Last year, as Garrett was drafted by New York Jets, Kenny had a special message for his son. In the emotional video, Kenny recalled his fun memories and said he misses all their arguments since Garrett left for college.
Kenny shared vital life lessons with his son, telling him to surround himself with truth-tellers rather than yes-men. He advised Garrett to be a person who influences others rather than someone who seeks power.
The wide receiver is blessed to have a role model like Kenny, and we are sure he appreciates it more than anyone else.
Garrett Wilson Siblings
Garrett Wilson grew up with five siblings, three older brothers, and a younger sister. Both his brothers, Cameron and Donovan, are former collegiate football players.
His oldest brother, Shea Wilson, 29, graduated from Ohio University with a business degree. Shea previously worked as a Sales Consultant for Samuel Nathan Galleries and is President of the beverage company SECHS LTD.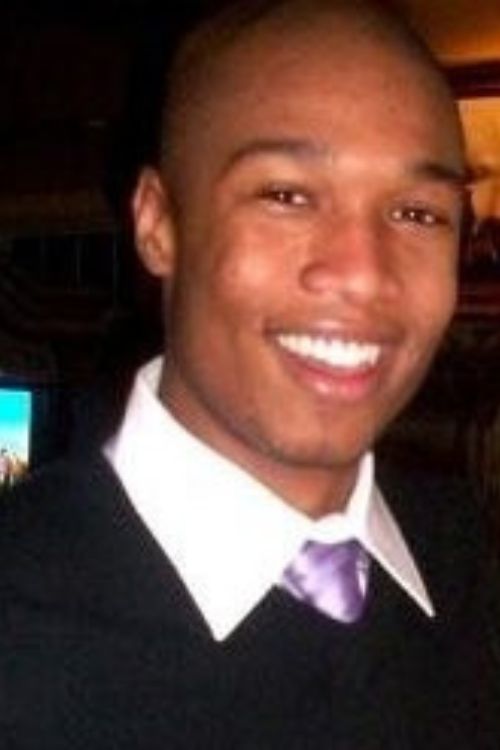 He began working on the company during his time at college with two of his friends and brought it into the market in 2016. Shea is available on Instagram but has kept his handle private.
Cam And Donovan Are Former Football Players
Cameron Wilson, 28, the second oldest among the five siblings, played scholarship football player at the University of Iowa.
He transferred to Ohio University, but his career ended abruptly after suffering legal troubles in 2016. He is available on Instagram with the username @isthatcamdilla and has shared a few pictures with his brothers.
Donovan Wilson graduated from Jerome High School and played RB for Bowling Green State University. He has continued his athletic life and is currently a bodybuilder.
On his Instagram handle, Donovan has shared several pictures showcasing his everyday progress in achieving a godly physique.
Their little sister, Sydney Wilson, is a fourth-year student at Ohio State University majoring in Sports Industry.