Gianluigi Donnarumma partner, Alessia Elefante, and the Italian soccer sensation's love story have caught the attention of many soccer enthusiasts. They are still as close as ever after six years of togetherness.
The goalkeeper often finds himself at the center of media attention as his personal life also makes headlines on occasion.
This article takes a glimpse into their relationship timeline. Simply, it is a tale of love and commitment amidst the glamour of professional soccer.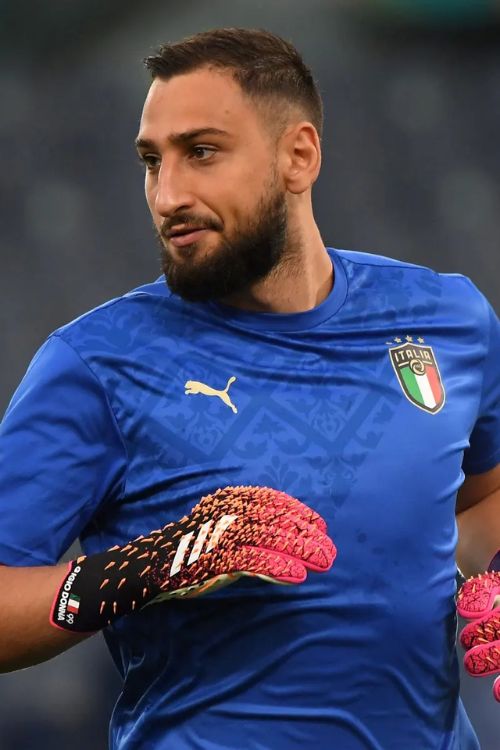 Gianluigi Donnarumma is an Italian international soccer player who plays as a goalkeeper for Italy's National Team and the Ligue 1 giants Paris Saint-Germain.
Born on February 25, 1999, in Castellammare di Stabia, Italy, the 24 year old is already regarded as one of the best goalkeepers in the world.
Donnarumma is known for his agility and quick reflexes. The player has Supercoppa Italiana, 2 Ligue 1 titles, Trophée des Champions, and UEFA European Championship under his belt.
Donnarumma started his soccer journey at the youth academy of AC Milan. The goalkeeper made his Serie A debut on October 25, 2015.
The Italian moved to PSG in 2021 after more than 7 years with AC Milan. He has been playing for the French champions since.
Gianluigi Donnarumma Partner: Alessia Elefante
Alessia Elefante is well known for being the girlfriend of PSG and Italian goalkeeper Gianluigi Donnarumma. The Italian beauty is set to become the wife of the PSG star.
Alessia was born in Naples, Italy, on May 25, 1998. She is an interior designer by profession and currently lives in Paris with her partner.
In light of her LinkedIn profile, Alessia completed her 1st level – Degree L, Interior Design from Istituto Marangoni in 2020.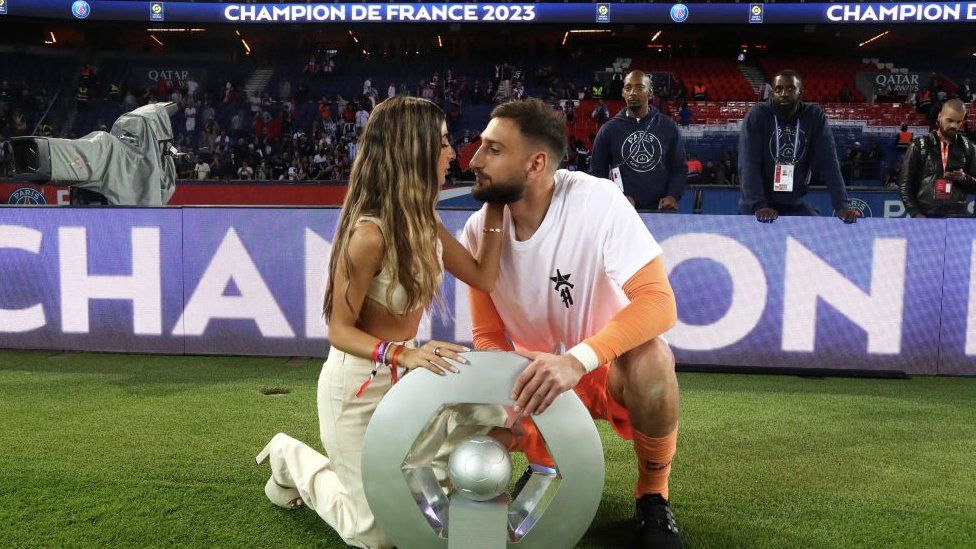 She works on residential projects that respond to the needs of future generations. She caters to the flexible way of living with a playful attitude of design and aesthetic approach.
Alessia has maintained her distance from the media despite leading a luxurious life. She doesn't make many public appearances.
The Relationship Timeline
Donnarumma and Alessia Elefante first crossed paths in 2016, presumably, in their hometown of Naples, Italy. The goalkeeper was already a part of AC Milan's first team then.
Both of them were relatively young, with their paths yet to diverge into the worlds of soccer and design, respectively.
While the exact details of their initial encounter remain private, the interior designer Elefante started dating the PSG and Italy goalkeeper in 2017.
As Donnarumma's soccer career began to soar, playing for AC Milan and the Italian national team, the couple's relationship started to gain media attention.
Reportedly, Donnarumma popped the question to Alessia in 2018 and is currently engaged. The couple are parents to a dog named Coco.
Both of them are active on social media and frequently share photos of themselves on their respective Instagram pages, be it a holiday or the stadium.
Gianluigi Donnarumma And His Partner Were Attacked
According to multiple reports, the PSG and Italy goalkeeper and his girlfriend have been attacked and robbed at their home in Paris.
Similarly, the incident took place on Thursday night as the burglars targeted the couple overnight. Several men broke the door to their home during the raid.
Likewise, the victims were tied up as the perpetrators then took goods worth around $556K before fleeing the scene.
Donnarumma and his partner took refuge in a luxury hotel nearby at around 3.20 am. Meanwhile, the French police are investigating the violent armed robbery.