An American professional stock car racing driver who competes full-time in the NASCAR Cup Series is dating a 25-year-old model named Gianna Tulio.
The pair started dating in 2020 and has been together for 4 years now.
Ryan's girlfriend is a successful model and has won the Most Photogenic award during the Orlando-based pageant.
She has been a supportive girlfriend and makes frequent visits to the race tracks, showing her support to her boyfriend.
Ryan Michael Blaney, a third-generation racer, was born on December 31, 1993, to his parents, Dave Blaney and Lisa Blaney. He competes full-time in the Cup Series with Team Penske.
He has a racing lineage as the son of former NASCAR driver Dave Blaney and the grandson of modified dirt track legend Lou Blaney.
Started racing at the tender age of 9, Blaney achieved victory at 12 by winning the Lowe's Motor Speedway Young Lion's Winter Heat Point Championship.
In 2011, Blaney made his debut in the ARCA and the K&N Pro Series West and East, achieving top-ten finishes.
Furthermore, Blaney inked a deal with Tommy Baldwin Racing to participate in six NASCAR races.
He commenced full-time competition in the Cup Series in 2016 under the banners of Wood Brothers Racing and Team Penske.
Ryan Blaney Girlfriend, Gianna Tulio: Age & Wikipedia
Gianna Tulio, the girlfriend of NASCAR racer Ryan Blaney, is a model and brand representative for Hooters of America.
The NASCAR driver, Ryan, and the model, Gianna, started dating in 2020. Regarding the timeline of their relationship and details of how Gianna and Ryan initially met remain undisclosed.
Nonetheless, Tulio frequently shows her support for Ryan during his races and proudly shares her moments with her boyfriend on her social media.
Gianna Tulio was born to her parents on July 31, 1998, in Philadelphia, Pennsylvania. Her father, Louis Tulio, formerly served as the captain of the USA Tomahawks Rugby League.
She grew up with her sister in Philadelphia but subsequently relocated to South Florida.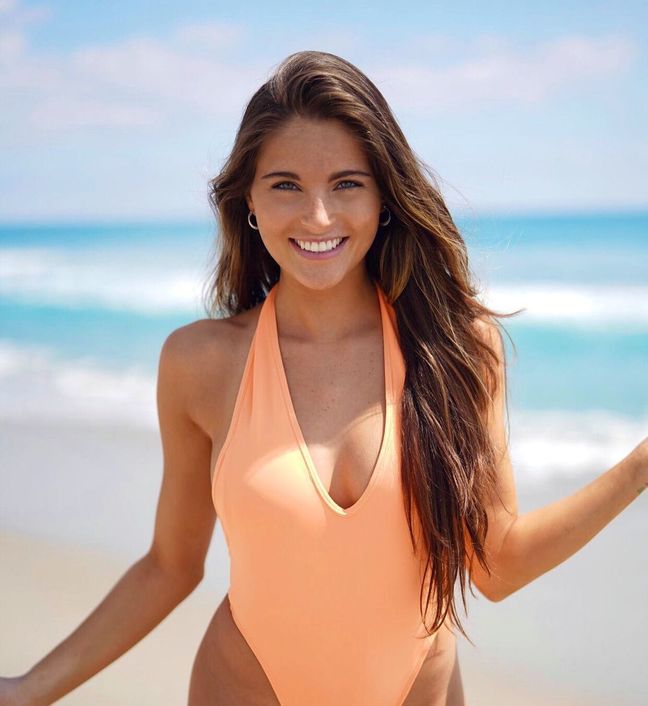 Regarding her education, she completed high school at Boca Raton Community High School, which is located in Florida.
Later, she attended Palm Beach State College and earned an associate's degree in business administration in 2020.
Along with her studies, Gianna was also invested in her modeling career. Furthermore, she made her debut in the 2019 Hooters calendar as Miss June and also featured in the 2020 calendar.
Moreover, Gianna began her role as a Social Media Influencer at BLUE ICE VODKA in March 2021.
Besides, she actively engages in charity work and has been serving as an ambassador for Self-Help International (SHI) since 2019.
Furthermore, Tulio has lent her support to organizations such as the Tri-County Humane Society and the Harry Chapin Food Bank of Southwest Florida.
Ryan Blaney Controversy
People at Sonoma Raceway witnessed an intense and controversial showdown between Ryan Blaney and Michael McDowell.
The aftermath of the race left Blaney in a state of fury, resulting in an awkward exchange with a reporter.
Blaney accused McDowell of intentionally causing a collision with him during race, suggesting that the incident was an act of aggression.
James Small, a member of the Joe Gibbs Racing team and Truex's crew chief, made another insulting comment.
This unfortunate incident between the two racers led to Ryan finishing in a disappointing 31st place.
However, Blaney had already secured a spot in the playoffs with his Coca-Cola 600 win.