Former American professional basketball player Gilbert Arenas was born out of wedlock to his parents, Gilbert Sr. and Mary Robinson.
Just when the couple thought their son's birth marked a new beginning in their life, their relationship did not work out as planned. His parents separated when he was only six months old.
Following this, Gilbert initially lived with his mother at his grandparents' house in Florida. Later, when he was three, his dad took him to live with him, changing his life forever.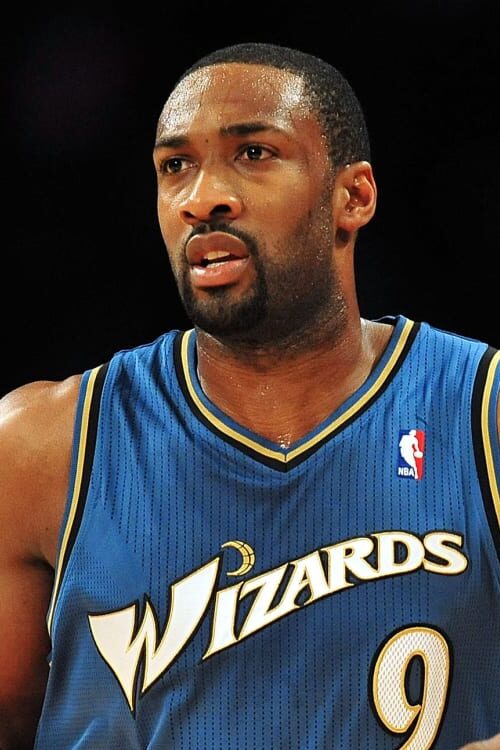 In a career spanning over a decade, Gilbert Arenas played for four different NBA teams, winning several honors and accolades. He was at the peak of his career with the Washington Wizards, recording over 20.0 ppg in multiple seasons.
Gilbert won many individual awards in his NBA career, including Most Improved Player and three-time All-Star, but he never won the ring.
He joined the Shanghai Sharks of the Chinese Basketball Association (CBA) in 2012. As his plans to return to the NBA failed, the athlete announced his retirement in 2013.
The former athlete currently co-hosts The No Chill Podcast for Fubo Sports Network. Besides, he discusses basketball with his guests on his Youtube channel Gil's Arena.
Gilbert Arenas Parents: Gilbert Sr And Mary Robinson
Gilbert Arenas was born to Gilbert Arenas Sr. and his lover Mary Robinson on January 6, 1982, in Tampa, Florida.
Originally from Tampa, Gilbert Sr. met Mary while pursuing his undergraduate degree at the University of Miami. Soon after, they fell in love, and Gilbert was born when Mary was still a teenager.
As his dad was still at college with no job, young Gilbert grew up with his mom and her family in Miami until he was three.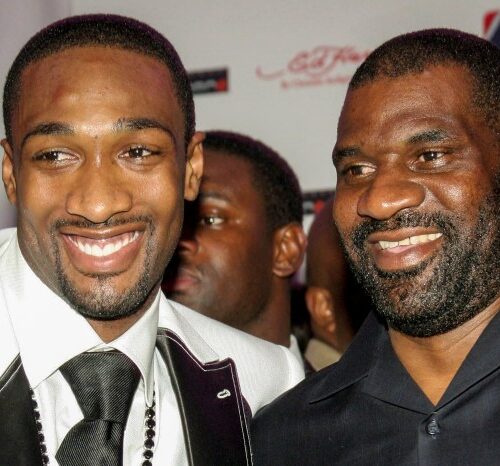 Gilbert Sr. eventually took custody of his son after Mary could no longer take care of her son, indulging in substance abuse.
The young Gilbert's life completely changed after he began living with his dad. Gilbert Sr. was an athlete and played baseball and football during college. So, he instilled a similar drive in his son.
However, Gilbert Jr. was more into basketball than any other sport.
A few years later, when his dad moved to Los Angeles to pursue an acting career, he took his son along with him. Gilbert attended Ulysses S. Grant High School in California and played basketball for his high school team.
Gilbert Arenas decided to become an NBA player when he was twelve. Knowing about his kid's aspirations, his dad dedicated his time to nurturing his skills and accompanied him everywhere while he went to the academy to practice the game.
After all these years, Gilbert still feels grateful to his father for not leaving him in foster care and raising him independently despite numerous difficulties.
Gilbert Met His Mom Only Once When He Was 20
As stated above, the former basketball player separated from his mom when he was three and was entirely raised by his father.
As a kid, he often hoped for his mother to appear; however, she never showed up. Almost eighteen years later, Mary Robinson came looking for her son while he was in Miami to play a game for Golden State Warriors in his second NBA season.
Gilbert briefly met her after the match but was initially hesitant as he had no idea who she was. After meeting her, however, he knew she was his real mom but was unsure what to feel about it.
She gave him her phone number at the end of their conversation, but he never contacted her. Mary Robinson died on March 13, 2010, at 46, without seeing her son again.