Victor Perez is a professional golfer with almost seven professional wins due to his hard work and unwavering parental support.
Victor's parents, Michel and Dany Perez have always played a vital part in his life, including Roger Federer, whom he idealizes as a model figure.
As the top French golfer, Victor plays for the European Tour and has represented France in the 2014 Eisenhower Trophy.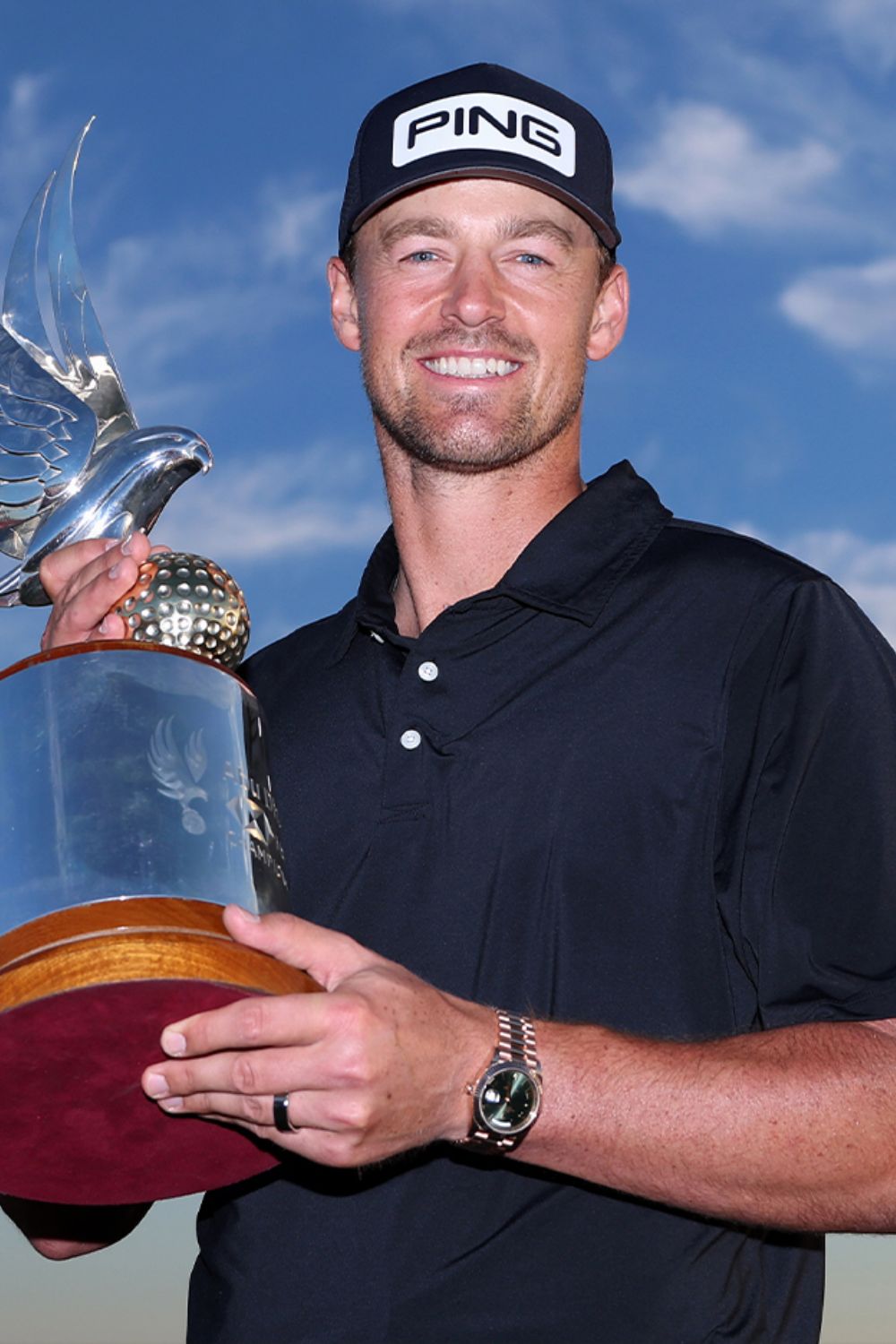 Alongside being a skilled golf player, Victor has a psychology degree with a Chemistry minor from the University of New Mexico.
Victor is still thriving in his game, as in Jan. 2023, he won the Abu Dhabi HSBC Championship.
He shot a final-round 66 win by one shot ahead of the other competitors, Min Woo Lee and Sebastian Söderberg.
Parents Of Victor
Victor's parents have always supported his dreams with all the necessary resources and teachings.
Perez was born in a commune, Séméac, close to Tarbes in Hautes-Pyrénées of France, to his parents, Michel and Dany Perez.
His father, Michel, was always an athletic man who inspired his son for the love of sports.
As The Sunday Times interview with Victor reported, Michel was a PE teacher and a professional rugby coach with Tarbes.
Per Michel's Instagram handle, he loves to stay in the sea and is mainly seen cycling, boating, or sailing ships in his Instagram posts.
Through this, we can conclude that Michel is an adventurous person, and the chaos of the sea waves calms him more than a still life.
Whereas Dany Perez loves a simple life and follows a simple living tip of eat, sleep, pray, laugh, and repeat.
As an only child in the family, Victor has never been short of love from his parents.
Moreover, he believes playing golf for a living is a joy at the center of everything for him.
Wife Of Victor
Victor considers his 2017 shift from France to Dundee, Scotland, a life-changing point, which was also his fateful encounter with Abigail Gliksten.
Abigail is professionally a Vocational Dental Practioner at ESK Dental Care and has been a Committee Member of the Old Fettesian Association since 2018.
She graduated with a Master of Science in Evidence-Based Health Care from the University of Oxford.
We can see Victor uploading pictures with Abigail through Victor's Instagram handle very often.
Abigail supports Victor, accompanies him on the golf course frequently, and even is seen holding the winning cup with him.