Grant Delpit parents are proud of their son for fulfilling his dream of becoming a football player. They have been a driving force behind his success.
His parents were the first to realize his potential and supported him throughout his life.
Also, his parents can be considered his initial influencer for his love of football.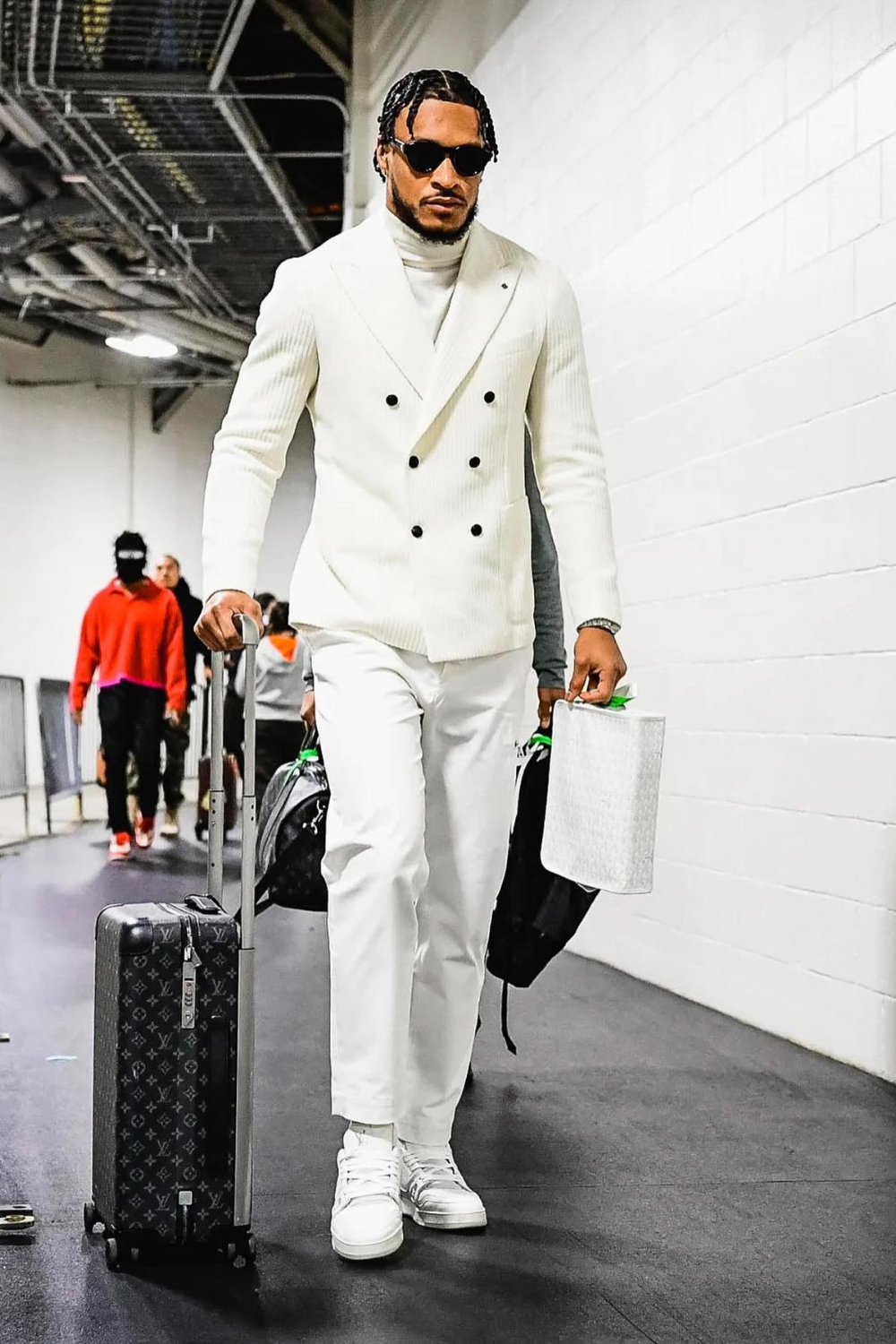 Grant Jacobs Delpit is a professional American football player who plays as a safety for the Cleveland Browns of the NFL.
Delpit started playing in IMG Academy in his senior season, where he performed exceptionally with 47 tackles and five interceptions.
Following that, he joined Louisiana State University and played 13 games in 2017. The football safety had 10 starts, 60 tackles, and one interception during his time.
Later in 2020, he revealed his intention to miss his senior year to enter the NFL Draft in 2020. Delpit was then drafted by the Cleveland Browns in the second round of the 2020 NFL Draft.
Overall, the talented football player, in his short career, has won the Jim Thorpe Award and a national championship.
Grant Delpit Parents: Who Are Marc and Endya Delpit?
Grant Delpit was born to his parents, Marc and Endya Delpit, who are his greatest supporters. The football star owes his career to his parents, who ingrained his love for football since he was young.
He grew up with his younger sister, Grace, who can occasionally be seen supporting him during his games. Grant has been a fan of the Saints since his childhood.
According to his parents, when Grant was a child, he used to run everywhere, especially at Saints games. Watching football and participating in the game was a ritual for the family long before Delpit became a football star.
Endya Delpit saw potential in her young son before anyone else, and both of Grant's parents believed he was going to be a star player.
The Delpit family, like many others, lost their houses due to Hurricane Harvey, which led them to move away from New Orleans. However, Grant and his parents returned after his LSU deal.
Despite all the suffering, Grant's mother expresses gratitude for everything that has happened, and it has ultimately led to a fruitful future for the Delpit family.
Marc and Endya hardly miss supporting their son during his games and can often be seen in the stadiums, motivating him.
Unlike their son, Marc and Endya lead a private lifestyle, valuing their privacy. Endya is not available on any social media platform, while Marc has a private Instagram account.
Unreal Start For The Cleveland Browns
After only two games of this season, it already appears like the Cleveland Browns' defense has a star potential.
The Thorpe Award Winner, together with the other members of the defense, has been playing at an unbelievable level to begin the season.
In a situation where the offense fell apart, and Deshaun Watson had to fill in for Chubb, the extraordinary footballer outshined everyone with his impressive performance.
Frequently Asked Questions
Who are Grant Delpit parents?
Grant Delpit parents are Marc Delpit and Endya Delpit.