The American professional golfer Hayden Buckley married his childhood crush Feleysa in December 2022. The couple proudly considers themselves parents to their dog, Macy.
Charles Hayden Buckley, a.k.a. Hayden Buckley, was born on March 1, 1996.
He embarked on his professional career in 2018 and has achieved notable victories.
In 2019, Buckley participated in all 12 PGA Tour Canada events, impressively making 11 cuts and securing six top-10 finishes.
He emerged victorious at the ATB Financial Classic, marking his first Mackenzie Tour win.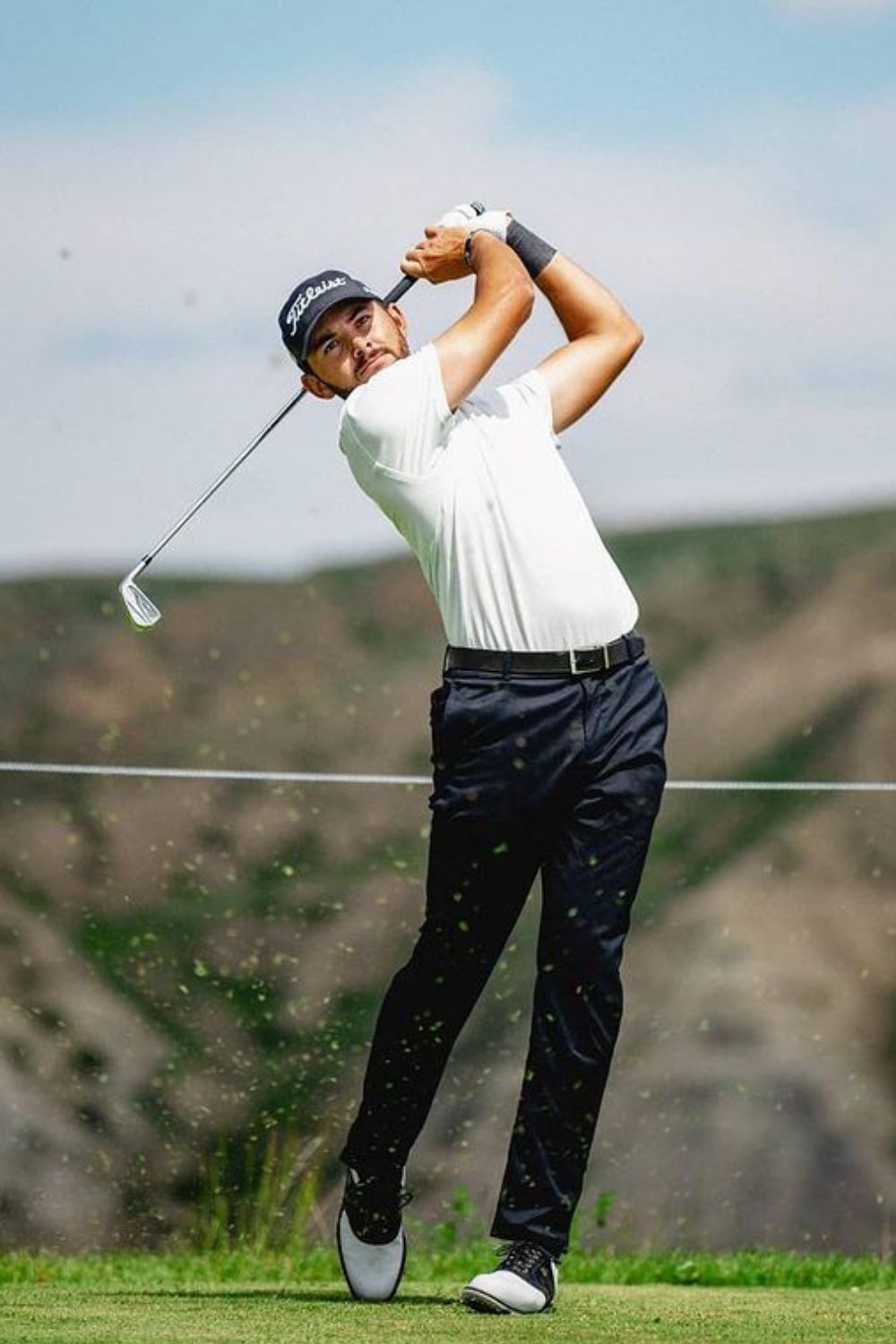 His sixth-place finish on the Order of Merit also allowed him to earn Korn Ferry Tour.
Continuing his success, Buckley claimed his first Korn Ferry Tour title in February 2021.
In January 2023, Buckley demonstrated his skills again, finishing as the runner-up at the Sony Open in Hawaii.
He narrowly missed the title by a single shot, with Kim Si-woo emerging as the champion.
Feleysa Nguyen: Wife Of Hayden Buckley
On December 3, 2022, Hayden tied the knot with his childhood crush, Feleysa Nguyen, in a heartfelt ceremony held in Fort Myers, FL.
Feleysa is originally from Tupelo, Mississippi. She attended Tupelo High School and was a cheerleader there.
Feleysa pursued her higher education at The University of Mississippi. She studied Master of Science – Integrated Marketing Communications there.
Currently, Feleysa resides in Jupiter, Florida, embracing the sunny coastal lifestyle.
Feleysa is a devoted follower of God, and her social media presence reflects her deep faith.
Her unwavering support for Hayden is unmistakable as she accompanies him on his tours, proudly cheering him on and even bringing along their loyal dog.
Feleysa is a true champion and enthusiast for Hayden's endeavors.
Hayden and Feleysa's Love Story
Hayden's journey from childhood admiration to marriage with Feleysa highlights a beautiful love story.
As per the wedding website, "The Knot," Hayden and Feleysa's love story began in middle school when Hayden developed feelings for Feleysa.
However, Feleysa friend-zoned him due to their age difference. Nevertheless, they remained close friends throughout high school, and despite losing touch after graduation, they reconnected years later during the pandemic.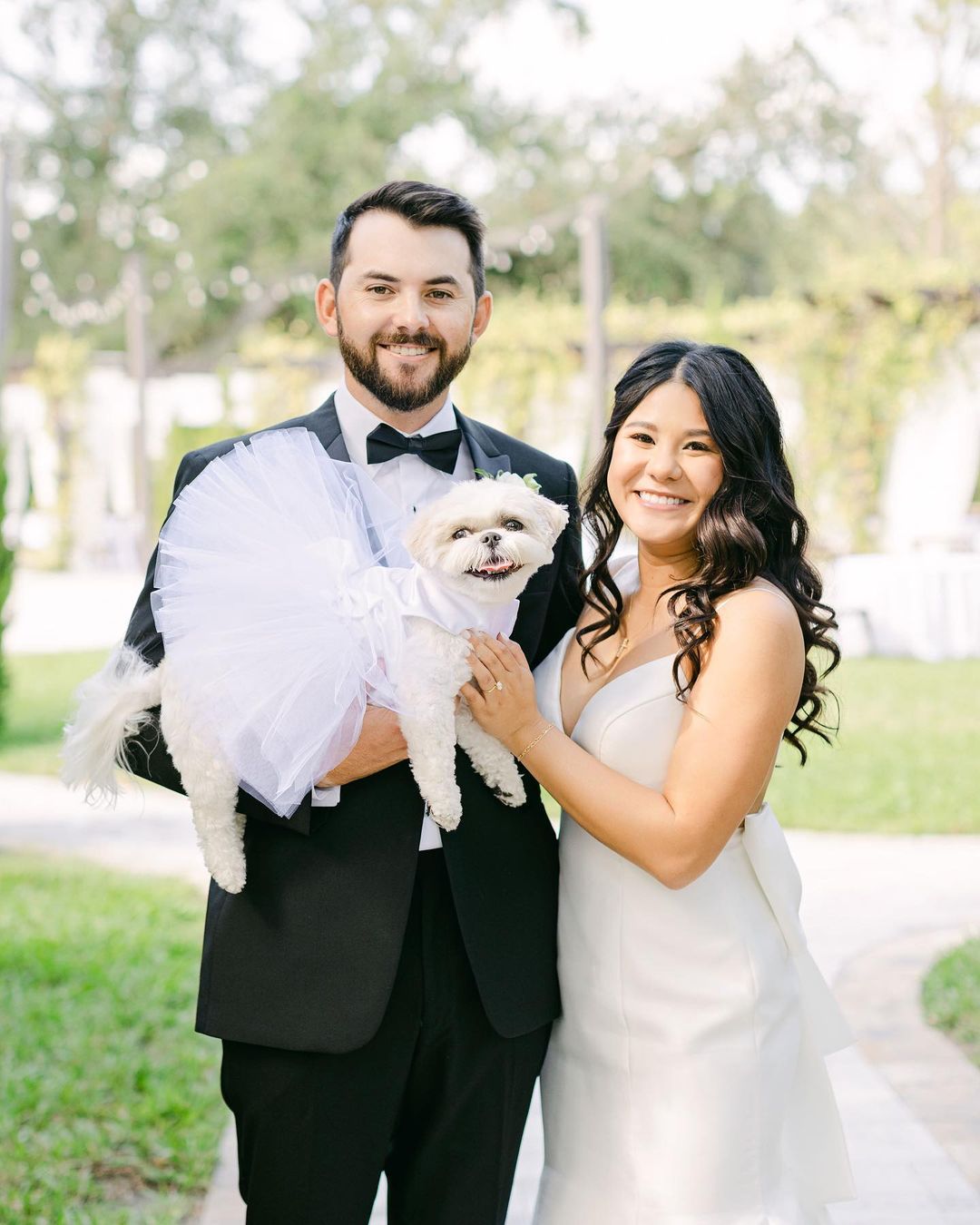 Their rekindled friendship turned into love, with Hayden's persistence and faith leading them to a deeper connection.
They realized that they were meant to be together and started dating.
Hayden and Feleysa's journey exemplifies the beauty of second chances, unwavering faith, and the transformative power of love.
Feleysa Nguyen Is A Proud Dog Parent
Feleysa is an avid and devoted dog lover. Her passion for dogs is undeniable, as she wholeheartedly embraces the role of a proud and doting dog parent.
Feleysa takes great pride in being the loving mother of Macy, her adorable Shih Tzu (dog breed). Macy was born on May 11, 2017, and holds a special place in Feleysa's heart as she cherishes her like a daughter.
Hayden and Feleysa maintain an Instagram account for Macy, @macygirlgrace, demonstrating their affection and regularly sharing lovely pictures of her.
Feleysa prefers to be referred to as "Macy's mom" and "Macy's BFF," highlighting their strong bond.
Feleysa and Hayden's social media profiles primarily feature heartwarming moments captured with their beloved companion, Macy.