Hayley Raso's parents divorced when she was young, and she was raised solely by her mother, Renaye.
Her mother has been her most significant source of inspiration, leaving no stone unturned to provide for Hayley's needs.
Now, Renaye is a proud mother as her daughter represents the national team in the World Cup and plays for one of the biggest teams in the world.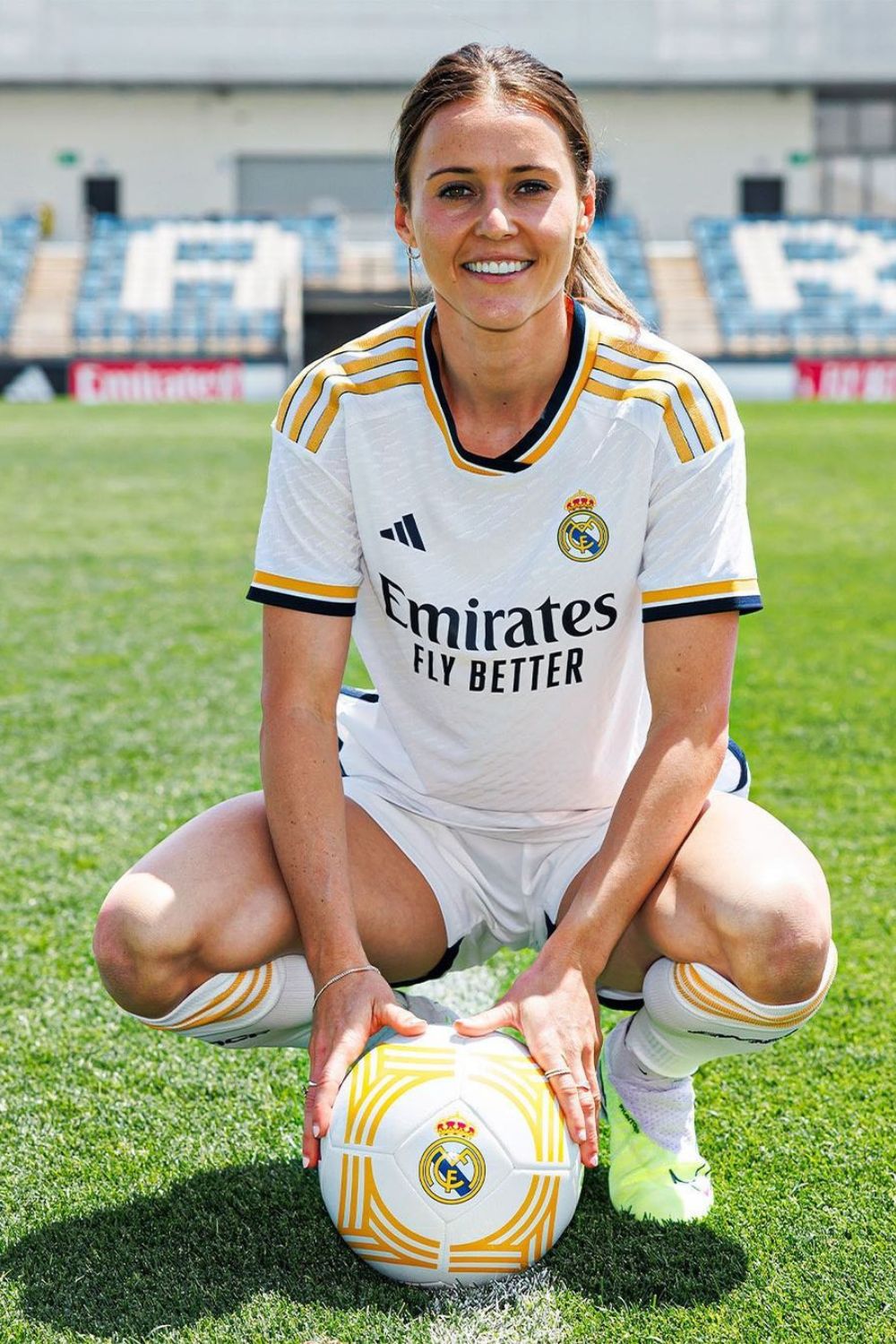 The winger currently plays for Liga F club Real Madrid and represents the Australia women's national team.
After being included in the squad for the 2023 FIFA Women's World Cup, she scored two crucial goals against Canada, while Mary Fowler and Steph Catley each scored in a 4-0 victory on July 31, 2023.
Parents: John Raso & Renaye Sweeting
The Australian soccer player Hayley Raso was born on September 5, 1994, to parents John and Renaye Sweeting.
The striker mainly owes her inspiration and support to her mother, Renaye Sweeting.
Hayley's mother, who worked as a nurse, took on the responsibility of raising her three children after being divorced.
Despite being a single mother raising three children, Hayley and her two brothers, Renaye always made sure to assist her daughter in pursuing her footballing aspirations.
Whether it was commuting between their home on the Gold Coast and Brisbane for training or accompanying Hayley to matches across the country, Renaye never hesitated to make things happen.
Hayley stated, "She always encouraged me to follow my dreams and supported whatever I wanted to do."
Moreover, when Hayley suffered a career-threatening back injury in 2018, Renaye flew to America and stayed with her, caring for her for over a month.
On a personal note, her mother, Renaye, got married for the second time, exchanging wedding vows with Troy Sweeting.
Hayley Raso Grew Up With Two Brother
She was the youngest among three siblings and grew up alongside two brothers named Jordan and Lachlan.
Her mother dedicated herself to providing constant care for her eldest brother Jordan, who has an intellectual disability.
Jordan reportedly now resides in a group home but frequently visits the family, even though his condition presents challenges for both him and the entire family.
Her other brother, Lachlan, is currently working as a civil engineer.
However, he was born with congenital heart disease, and in 2015, he underwent a significant open-heart surgery.
During that period, Raso was in the US, playing for the Washington Spirit, and she considered coming back home.
Nonetheless, Lachlan insisted that she stay, as he wanted to watch her play while he recovered from the surgery.